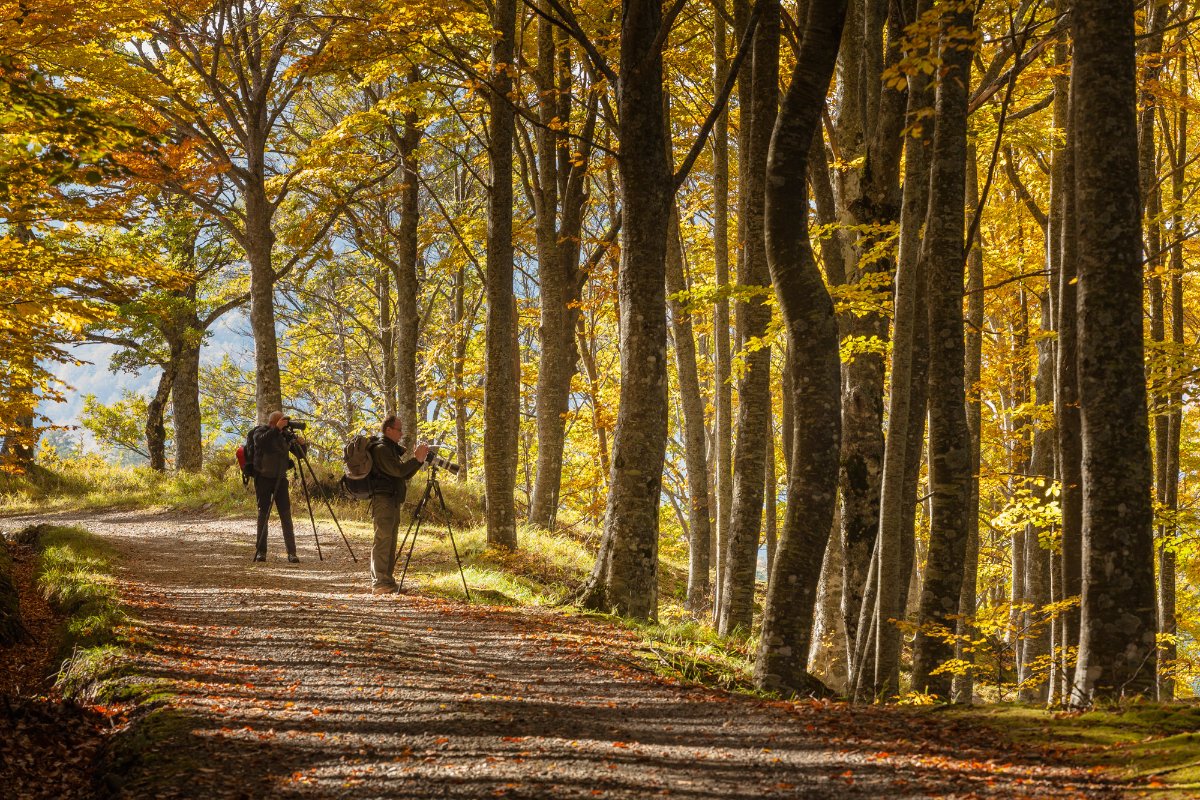 A stroll through the Pistoiese Mountains
A stone's throw from Florence
Just a stone's throw from Florence, the Pistoiese Mountains offer splendid views that are accessible to everyone. Gather blueberries, get your fill of fresh air or visit a fresh water spring—the area is a wonderland for nature lovers. At the Abetone pass, go beyond the pyramids on the left and you'll reach Monte Gomito where you can relax on the local lodge's scenic terrace (completely accessible). Six kilometers from the Abetone, there's the Lago Verde, located in La Secchia, where you can try your hand at trout fishing. By car, make your way to Fontana Vaccia and see the Eco-museo of the Montagna Pistoiese featuring exhibitions, films and more.

If you are looking to enjoy a day in the forest make your way to the Pian di Novello, which leads along the 'Beatrice' ski slope; go beyond the Forestry Department's post and you'll find yourself on a 3-km trail that will take you to the Rifugio di Lagacciolo lodge; there, you'll find fresh spring water. By calling the Forestry Service, you can request they raise the boundary bar, so that you can reach the lodge by car.

Don't miss a trip to the quaint medieval town of Cutigliano, where you'll want to visit the splendid Palazzo dei Capitani della Montagna. Afterwards, make your way along the San Vito trail where you can appreciate surrounding hills and valleys. In San Marcello Pistoiese, you'll find another natural terrace where you can enjoy the scenery. Take the Lizzanese road toward Spignana, until you reach the small square where you can park your car.
You might also be interested in