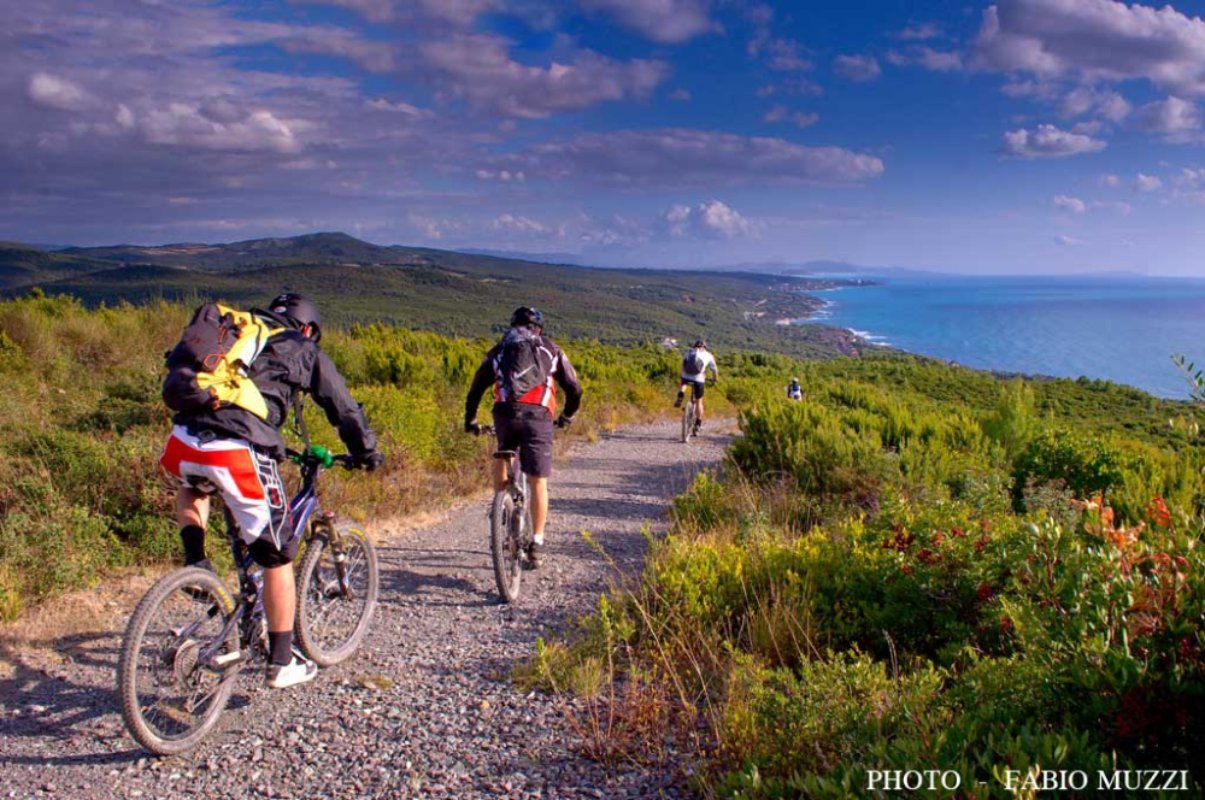 A cyclist's paradise
Discovering the Camaiore area
Type of trail
: bike
Trail length
: 17 km
Best time of year
: year-round
Point of departure
: Camaiore
Point of arrival
: Camaiore
From
Camaiore
follow the Provincial Road toward
Lucca
until you reach the
Ponte di Nocchi
junction. Go toward the hamlets of
Nocchi
and
Torcigliano
. The road will end in a small square and the trail entrance lies a few dozen meters before it. Go left, uphill toward
Camaiore
. You'll see stunning views of the underlying valley and will probably have to get off your bike at some point due to the lush vegetation that has invaded the area. Once you've overcome this initial narrow trail of substantial difficulty, you'll want to follow the red markings painted on the area's rocks and trees; the trail becomes easier as you get nearer to the district of
Buchignano
(m. 300 slope. - km 7.5).
The district of
Buchignano
can also be reached thanks to the paved road leaving from
Pieve di Camaiore
. Once you've passed the hamlet's last houses, follow the trail's yellow markings toward
Agliano Peralla.
Be careful as you cross these ancient hamlets: the journey has various trail marks that may confuse you. Once you reach Agliano Peralla, the trek continues downhill until you reach another trail characterized by steep up-and-down segments. 
 After passing Maestà, you'll reach Salapreti (m.220 slope. km 11). Those who venture past the hamlet's last houses will find an asphalted road that rapidly descends to Silerchie. There, you'll find the Provincial Road leading to Lucca (m.40 slope. km 14). Veer left and you'll reach the Pieve di Camaiore junction; after an easy uphill journey, you'll arrive at your starting point—Ponte di Nocchi (17 km total).
 
You might also be interested in
Versilia
Golden beaches, little towns and nature parks worth discovering, a mild climate and nightlife brimming with performances and entertainment: this is Versilia. ...
Scopri Versiliakeyboard_backspace