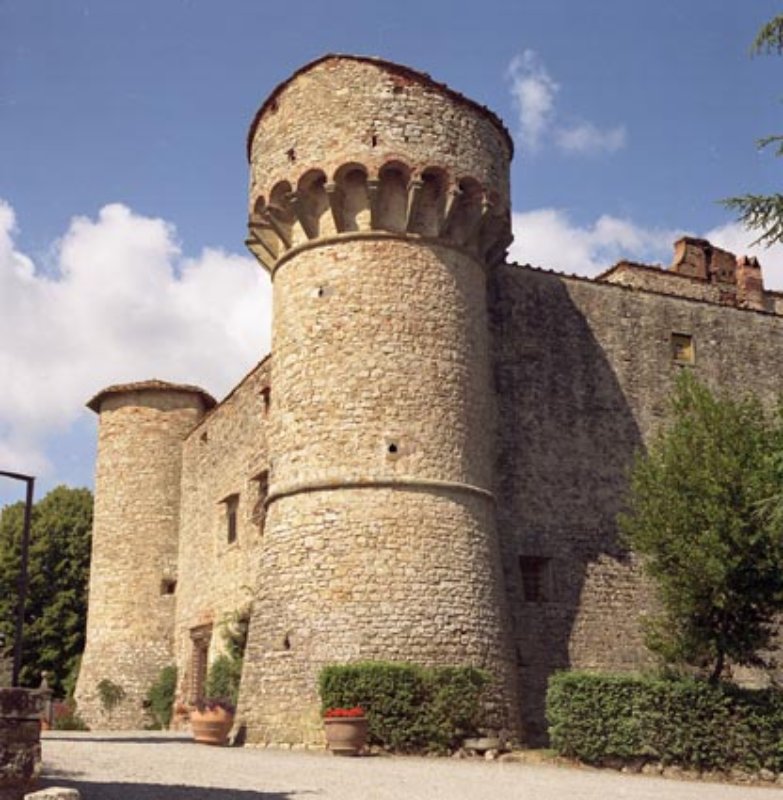 A charming journey: exploring castles in Gaiole in Chianti
Itineraries among the fortresses of the Chianti area
The project was started to promote this area of Chianti and to get to know the council of Gaiole in Chianti. The old Chianti road, state road 408, runs parallel to the Massellone river and part of the Arbia river.

The development of villages was due to the central location of this area right from ancient times for meeting and trading. Despite being the capital for politics and administration, as well as economy, for four centuries it was the target of much conflict and pillaging up to the fall of Siena in 1555.

An area characterised by hills, oak woods, olive groves and isolated vines. Inhabited already in Etruscan times, it was subsequently home to the Romans, both of whom left their mark on the territory in churches, Romanesque parishes, castles, villas and farms.

This is a place where you cannot get bored with paths to discover on foot, horse, bike, thanks to the numerous roads that wind along the hills, allowing you to discover the rich landscape and history of the land.
You might also be interested in