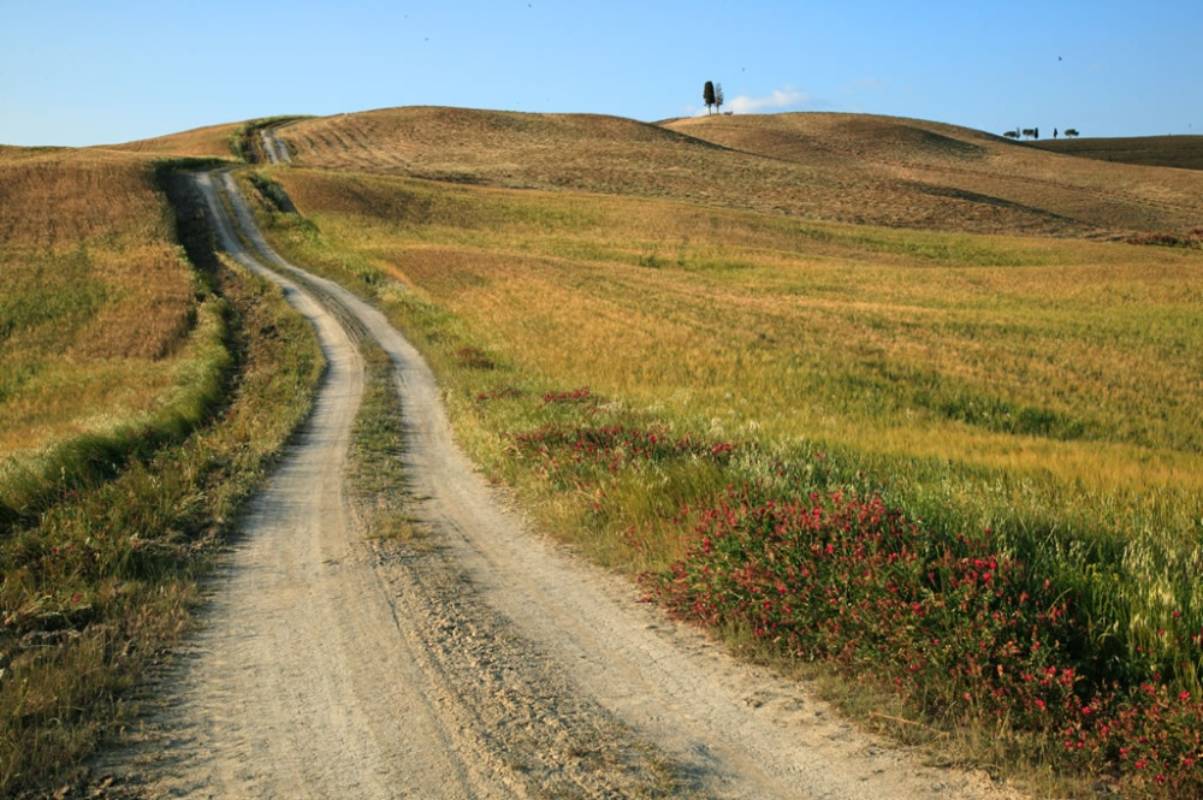 A bike trail in the Siena Crete
A cycling route starting in Buonconvento
This route goes through the heart of the Siena area and passes the Abbey of Monte Oliveto Maggiore as well as the road of Pieve a Salti, one of the most beautiful roads in the area.
Point of departure and arrival: Buonconvento
Difficulty: medium
Total climb: 600 m
Road surface: mixed
Type of bike: all terrain, road bike


First stop
San Giovanni d'Asso, a truffle paradise
From the centre of
Buonconvento
follow signs for Pieve a Salti. After the level crossing two steep paths will take you to a beautiful gravel road (around 10 km), which goes through Pieve a Salti (a holiday farm). When you reach the asphalt road turn left and head for the nearby San Giovanni d'Asso, famous for its white truffles.
Second stop
The Abbey of Monte Oliveto Maggiore
From San Giovanni d'Asso head gradually uphill for 4 km, following signs for Asciano on a ridge road which will take you to the village of Chiusure, and from here the road heads downhill to Asciano (8 km). From here take the road to Buonconvento (18 km) which begins with a steep hill, and continue until the Abbey of Monte Oliveto Maggiore, in a beautiful position overlooking the surrounding ridges. After a visit to the abbey, continue steadily downhill on a winding path which will take you back to Buonconvento.
You might also be interested in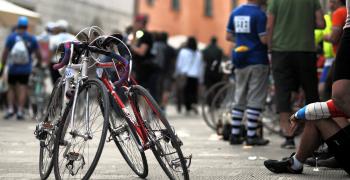 directions_bike
Learn more
Cycling
Cycling is the best way to delve deep into the soul of a territory. It allows you to reach the most beautiful places by taking the less-travelled
continue...