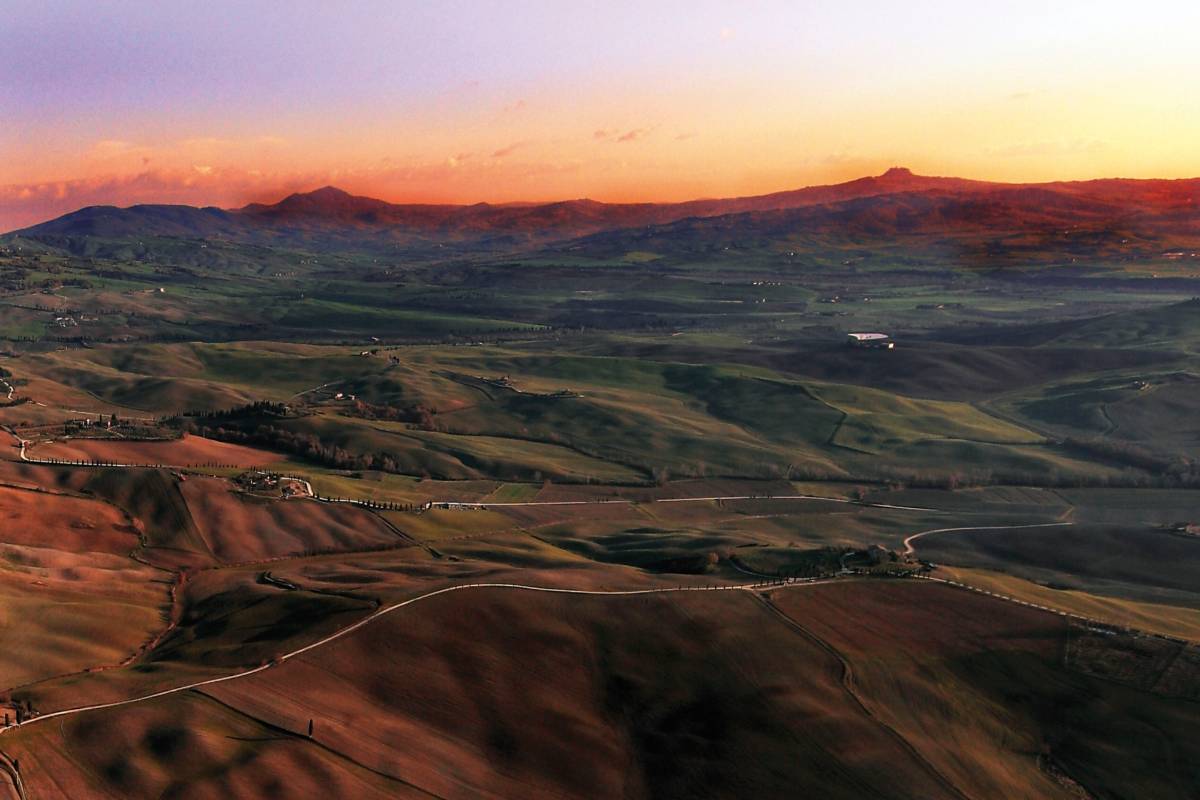 Photo ©Photo Graphic Studio
A bike tour towards the Val d'Orcia
Enjoy the amazing views over Monte Amiata and Val d'Orcia.
This route is packed with uphill and downhill sections. The steepest parts include the initial descent from Castiglioncello del Trinoro and the climb up to La Foce. There are lots of places to rest.

Point of departure and arrival: Sarteano
Level of difficulty: medium
Length: 25 km
Total climb: 410 m
Road surface: mixed
Recommended bike: all-terrain or mountain bike


The point of departure is easily reached from Sarteano: 6 km uphill (3.8 on asphalt, 2.2 on dirt track) and 270 metres of total climb. To reduce the distance you can also start from Castiglionello del Trinoro, "cutting" about 12 km there and back from Sarteano.

Start from Sarteano, reaching the Castiglioncello del Trinoro car park (6 km mostly uphill; 3.8 km on asphalt and 2.2 km on dirt track), a wonderful terrace with views over Mount Amiata and the Val d'Orcia. Turn left straight away, heading steeply downhill. The gradient is approximately 15% and you need to take care on the dirt track. The steep part ends after 1.4 km, where the road climbs up briefly to the Tre Case farmhouse before descending again and going up and downhill, crossing various bridges and some age-old cypress trees.

After 2.6 km (4.4 km from the start) your reach Villa di Chiarentana, located in a wonderful position. More ups and downs for 1.5 km, which are not too demanding, and you reach La Foce. Take a walk in the villa's gardens.

The road continues firstly among cypress trees, then among some stunning oak trees. The climb ends after about 1.6 km, reaching a wide open clearing by Podere Palazzone, on the right (13 km).

Enjoy the amazing views over Radicofani, Monte Amiata and Val d'Orcia. After 400 m you reach the Bellosguardo picnic area: head downhill for another 400 metres and climb up for another 400 m as far as Poderaccio (15.4 km), where you come across the experimental arboretum of the Monte Cetona mountain community with its cloned cypresses.

You reach the entrance to the Pietraporciana Nature Reserve (16 km), which is worth visiting: the walk along the trail surrounded by a huge beechwood takes 40 minutes. The route continues up and down through a wonderful wood. After approximately 1 km there's a picnic area with BBQ facilities.

Turn right at the junction towards Castiglioncello del Trinoro, which you reach after the final up and down part, or rather just uphill parts, passing through the village as far as the car park. On the same road as on the way here, you drop down again to Sarteano.
You might also be interested in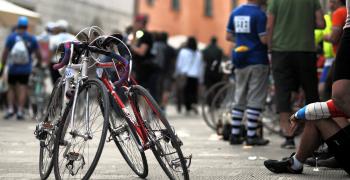 directions_bike
Learn more
Cycling
Cycling is the best way to delve deep into the soul of a territory. It allows you to reach the most beautiful places by taking the less-travelled
continue...