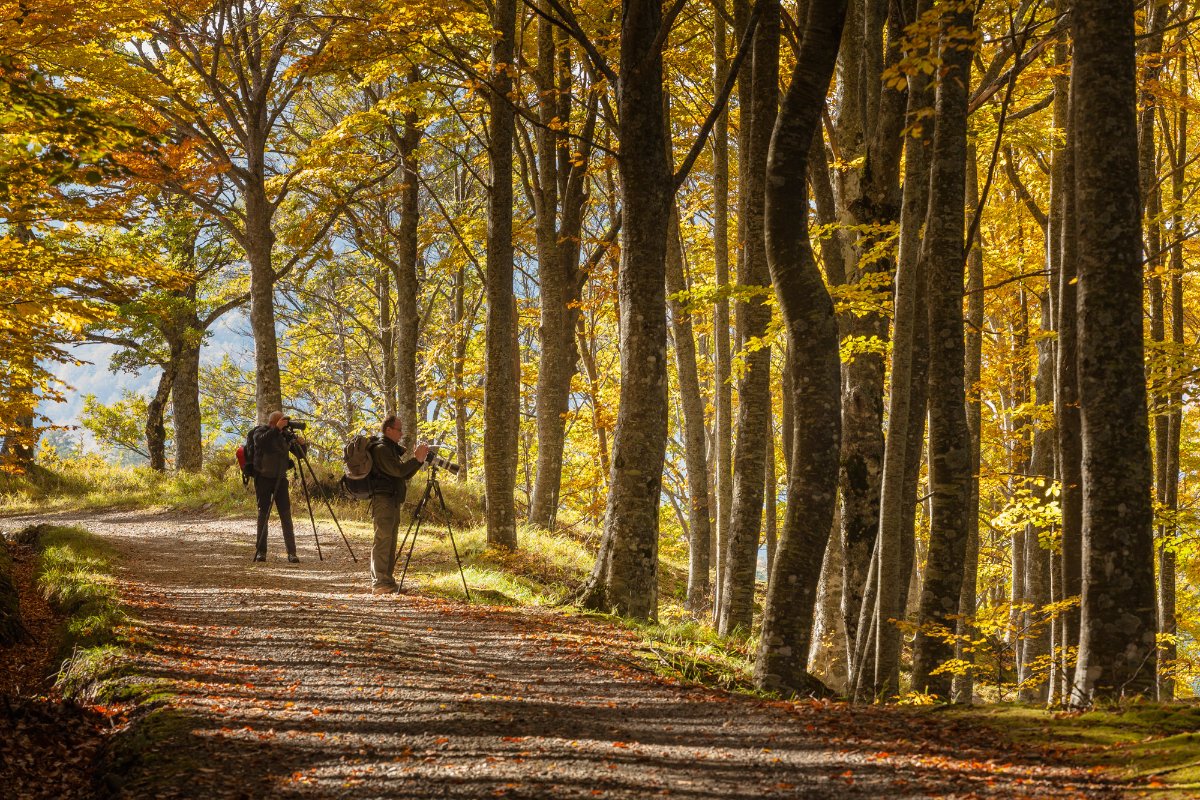 A bike tour in Siena
Explore the city on two wheels
Seen from on high, the
Piazza del Campo
looks like the perfect departure point for journeys around the Siena countryside. From the city, let your gaze linger on the hilltops that play in the light and color of the seasons. Follow the white gravel roads as they take you through cypress groves, grapevines, farms and valleys.
Siena is the beginning of all journeys.
It is not a flat, bike-friendly town
—the Sienese landscape is frenetic and happy, never monotonous and always rich in surprises. An out-of-town getaway is the perfect time to experience this perfect equilibrium. Siena is not surrounded by a gray, anonymous suburban area, and the city's medieval walls cede to the legendary landscape of the Sienese countryside. Entering and exiting the city are stress-free—a nice change for cyclists used to urban traffic.
Just outside the city center, bikers find silent streets only a few kilometers from Piazza del Campo. It is like being immediately immersed in a landscape with endless horizons. From the strong, medieval stones, to the gentle hillsides, a journey around Siena is the first step in "getting lost and finding yourself", slowly.
Itineraries as follows:
Towards the Lecceto retreat

Departure and arrival point: Siena, porta San Marco
Length: 25 km
Height difference: 200 m
Type of road: asphalt
Type of bike: city, hybrid
Difficulty: medium-easy
Itinerary that weaves through hills west of the city of Siena. From Porta San Marco, go down to climb back up to Montalbuccio. From the Pian di Maggio road, you can deviate towards the Lecceto Retreat. The itinerary proceeds through Montagnola, passing Barontoli and Sant'Andrea, Costalpino and Montalbuccio again before returning to Siena.
Bike shops

Via Massetana Romana 54, Siena, tel. 0577 271905, www.dfbike.it Assistance, new and used bike sales, clothing and accessories. MTB, all-terrain, racing and tandem bike rentals. Will bring bike to your house. Guides available. Rental includes helmet, bag, basket and specialized pedals upon request.
Amici della bicicletta - F. BACCONI - Siena, Viale Mazzini 95, Siena, tel. e fax 0577 237279,

www.adbsiena.it



You might also be interested in