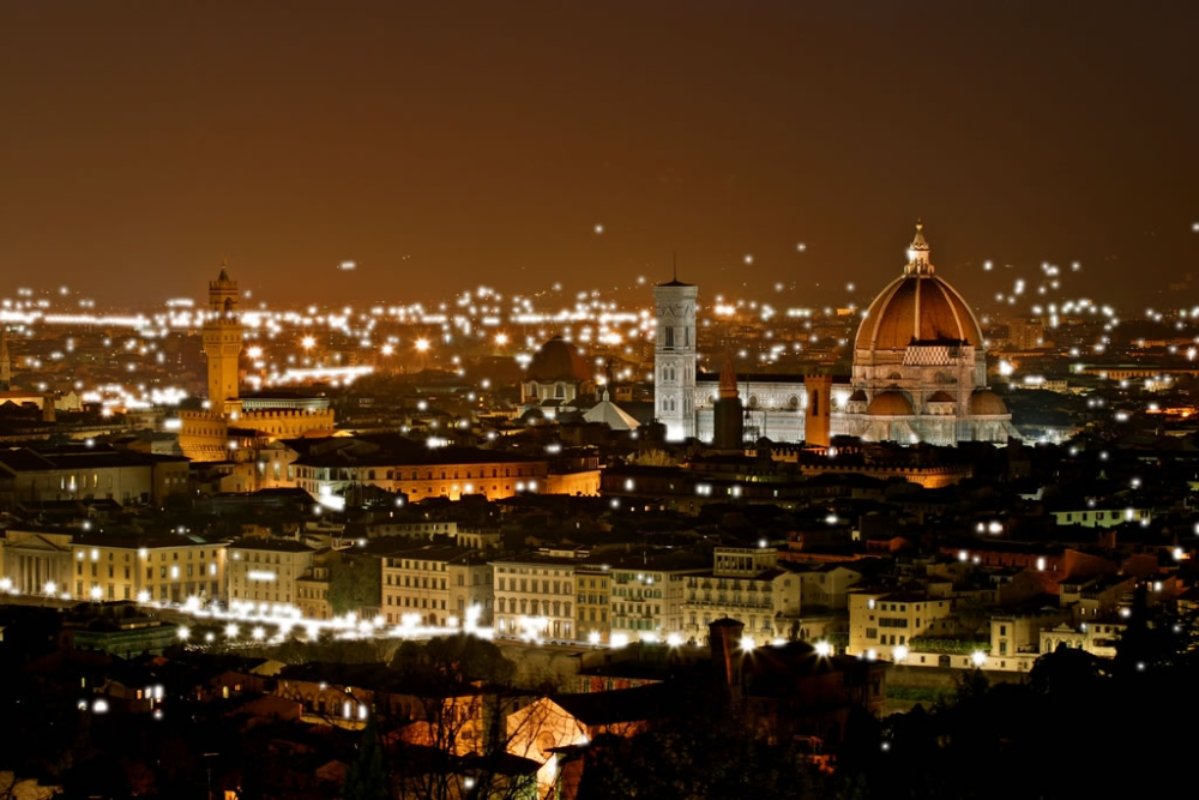 Winter in Tuscany: day trips to museums and spas
An unforgettable winter break
Winter has arrived in Tuscany: here are a few original ideas to beat the cold and visit some art towns, spa resorts and the loveliest villages that the region has to offer.

Museums - In Florence a perfect solution to beat a rainy day is a trip to the Pitti Palace. The ancient home of the Grand Duke of Tuscany and later the King of Italy contains five museums, as well as the Boboli Gardens, speaks volumes about the Italian Renaissance. Begin in the Palatine Gallery, a journey into 17th-century European painting with canvases belonging to Italian rulers, then move on to figurative art from the 19th and 20th centuries in the Modern Art Gallery. Alternatively, check out the historical clothing and accessories of nobles in the Costume Gallery? In the Silver Museum you can admire priceless items belonging to various Tuscan dynasties over the centuries, including a section dedicated to porcelain.

Children – A original idea for winter family holidays is a visit to the Children's art museum, in Siena. The collection is divided by historical period, from ancient to modern day, where themes such as portraits and fairytales are dealt with, letting your children enjoy the magic of history. Also in Siena, check out the Natural Science Museum: sections are dedicated to the natural world including zoology and palaeontology, and you can even pay a visit to the building's foundations.

Relaxation – Make the most of a grey day with a trip to a spa? Far enough away from the city to get away from everyone and everything, we recommend Terme di Casciana.
Combine an arty or fun holiday with the best spa resorts.

Fun – Holidays are all about having fun and Versilia has some superb nightspots. Along Tuscany's chicest coastline, you'll be spoilt for choice as far as clubs are concerned. Check out Capannina, location of the film "Sapore di Sale" with Jerry Calà, and Twiga, founded by Briatore, as well as La Bussola.

Flavours of Tuscany – To discover Prato, the city of textiles and modern art, check out the flavour trail, offering countless products including mortadella di Prato and its local peaches. You'll have no problem finding a place to eat in the city centre, after a stroll around the centre or a walk in the footsteps of Filippino Lippi. Stop for a break in the restaurants belonging to Vetrina Toscana, a hallmark of local cuisine. Discover them here.
You might also be interested in