Winter in Tuscany: day trips to museums and spas
Tips for an unforgettable winter break
In winter, museums can be a great option for those visiting art towns and cities and Tuscany has some of the most important museums with the most famous works of art in the world. In addition, the region offers countless natural hot springs and many spa towns where you can get pampered and make the most of the benefits of the thermal waters. Combine an arty or fun holiday with the best spa resorts, find out here some ideas to warm you up.
You might also be interested in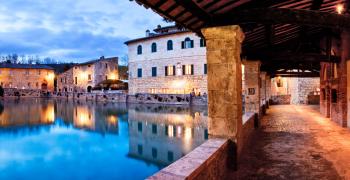 spa
Learn more
Spa and Wellness
If you could close your eyes and push away the overwork, the traffic, the pollution, the stress… it would be a desire for many, especially now that
continue...