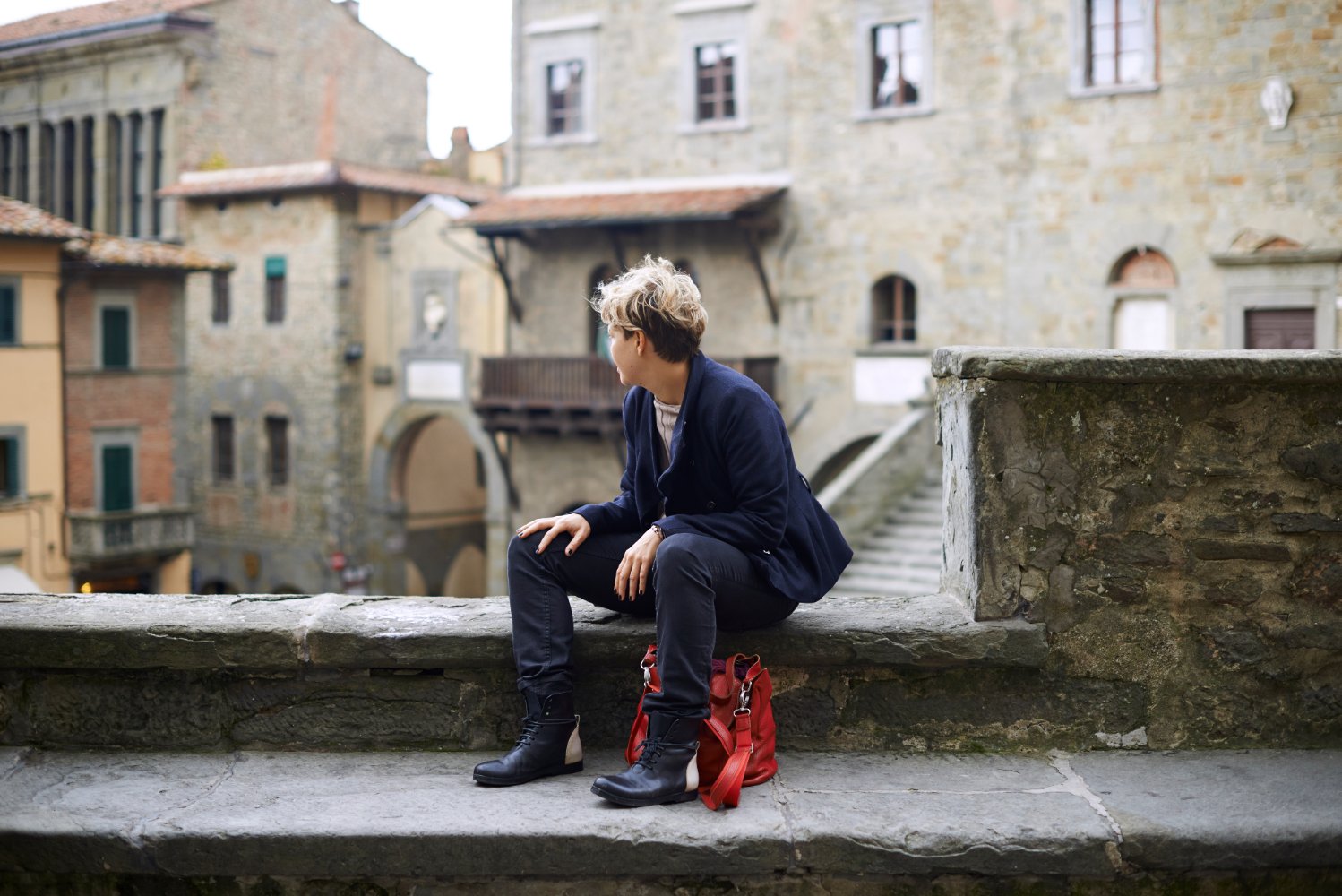 What's under the Cathedral of Florence?
Under the Cathedral of Florence there is
… the former Cathedral of Florence!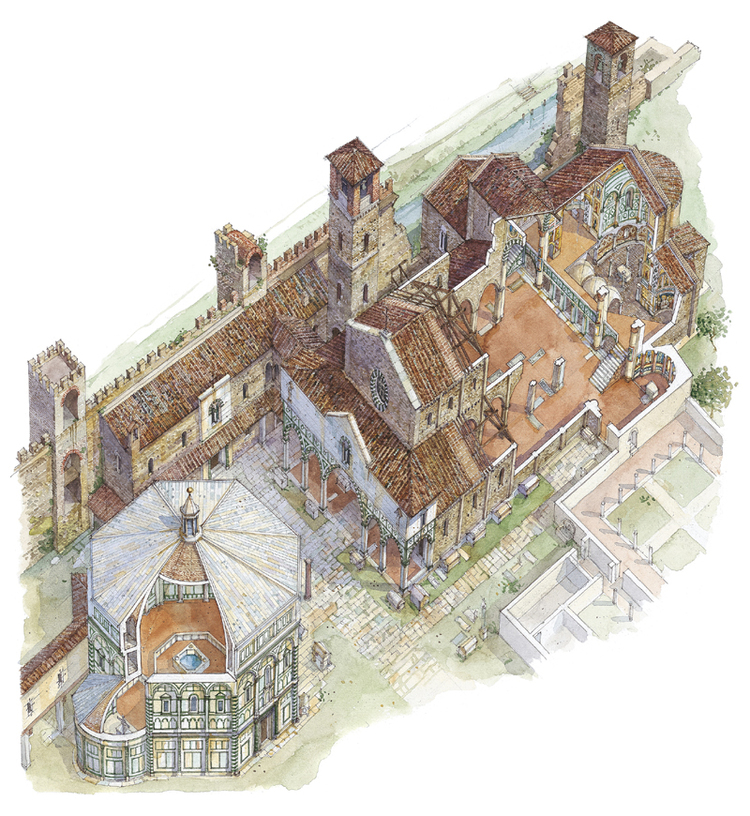 YESTERDAY
Santa Reparata
was a sacral building of paleo-Christian origin, and was possibly the first construction of a complex including the Bishop's palace, the Baptistery of San Giovanni, a hospital, a parsonage, a graveyard and two other churches. The excavation campaigns, carried out between 1965 and 1974, have shown the floor plan of the first church:
the original setting of Santa Reparata was a basilica with three naves
, separated by fourteen pairs of columns, and semi-circular apses. The reconstruction of the original Santa Reparata can be dated to the Carolingian otonian-time, in the 8th to 9th century. A new basilica was built partially on top of the antique paleo-Christian church, with some of the same walls, and a structure similar to a crossing vessel. Two defensive towers were erected at the side of the apsis, most likely after the reconstruction. On June 4, 1055, in Santa Reparata, pope Victor II opened the first council of Florence, where 120 bishops and the emperor Henry III were united. Perhaps in view of this event, several activities were carried out: the widening of the crypt, the addition of two apses, the construction of an arcade. Despite this, Santa Reparata must have seemed too rough and small for the new ambitions of Florence!
On the September 8, 1296, the cornerstone of the new cathedral was laid.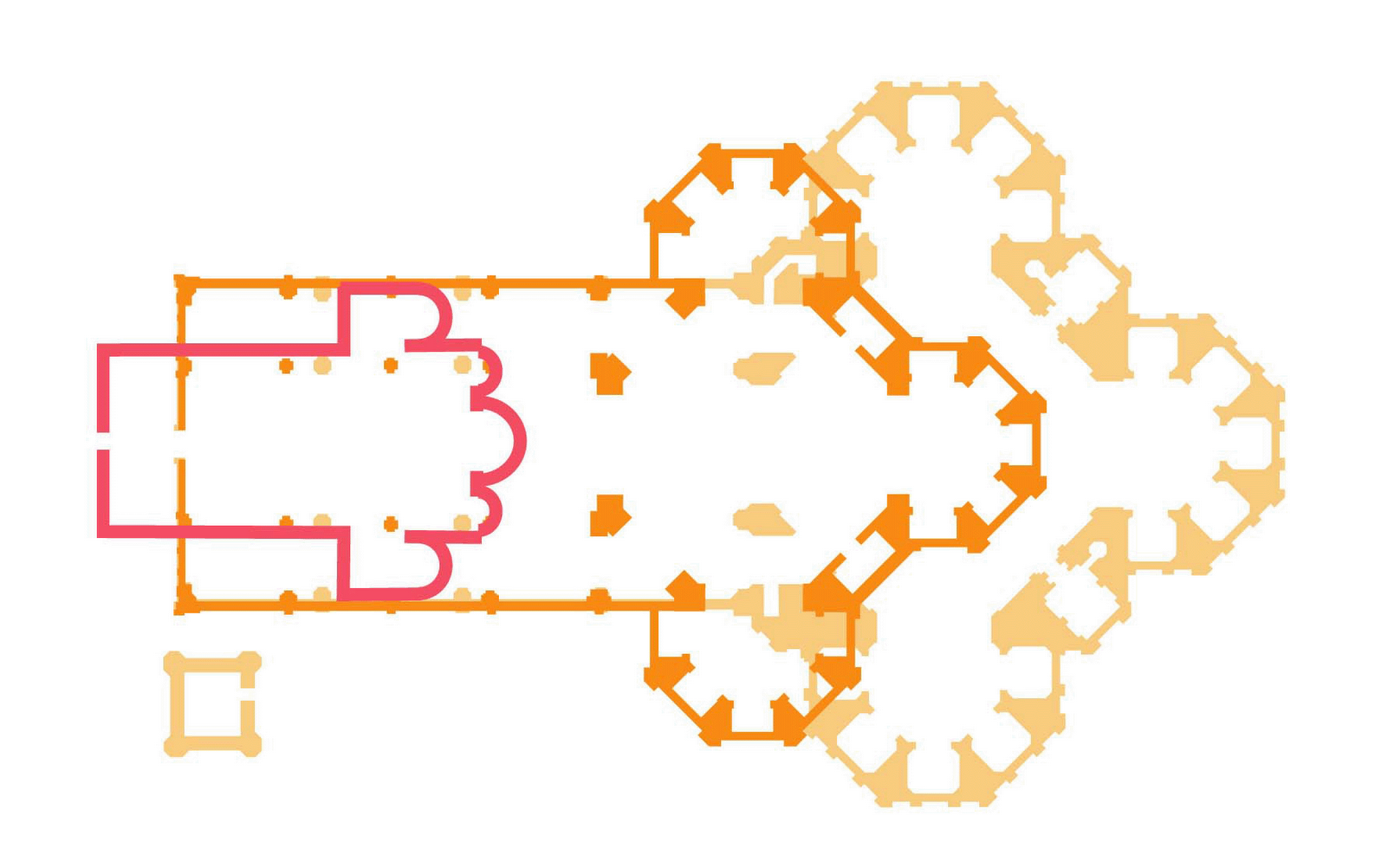 TODAY
On October 8, 2014, the
new exhibition of the ancient Santa Reparata cathedral
, whose remains lie beneath the present cathedral of Florence, was revealed to the public. By visiting the Crypt of Santa Reparata,
a unique archaeological site
, visitors can see and learn not only the history of the Cathedral, but also the past and the history of the ancient
Florentia
. The new exhibition is structured chronologically, ranging from the first century AD to the fourteenth century.
Fourteen centuries of history!
Four levels of stratification are easily identified and they correspond more or less to as many crucial steps in the history of Florence: from the remains of the Roman period (I-IV century), which existed before the construction of the church, to its foundation in early Christian era, the early medieval period (VIII-X century) and the Romanesque (XI-XIV century). The new layout is accompanied by
informative panels, video
(in Italian and English),
holographic reconstructions and new lighting
that allow to highlight some of the most important pieces. Arguably the most significant find was the beautiful mosaic floor of the early Christian era, made by north African craftsmen; it consists of geometric figures and the image of a peacock.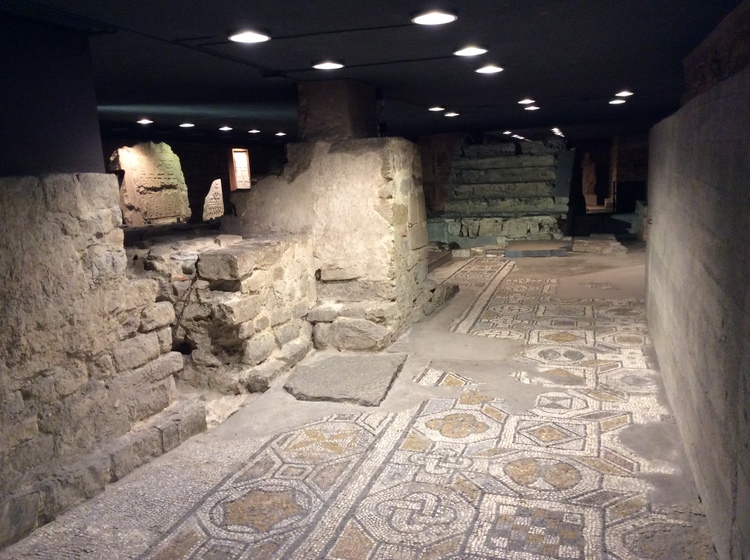 For information on tickets and opening times: there is an entire article here:
"The great "Museo del Duomo" of Florence"
You might also be interested in