What to see and do in Piancastagnaio
Ideas for a tour in the Monte Amiata area
From Abbadia San Salvatore, a hilly street takes you to Piancastagnaio, another old hilltop village perched on a ledge that dominates the Paglia Valley and Via Cassia, and is defended by formidable medieval walls that are well preserved for long stretches along with natural cliffs.
For those coming from Abbadia, your first encounter with art is with the small church of San Bartolomeo, which is already part of the San Francesco monastery. The façade, preceded by a simple portico, faces a lawn where there is a centuries-old chestnut tree. Inside, there are fragments of frescoes from the Sienese school of the 1300s and behind the altar there's a beautiful wooden choir.
At the beginning of the road to Santa Fiora, it's worth stopping by the Santuario della Madonna di San Pietro. The exterior features seventeenth-century forms, while the interior contains a succession of seventeenth-century works by Francesco Nasini.
In the center, it's also worth stopping at the Parish Church of Santa Maria Assunta, which you have to climb a staircase to get to, with its architrave from 1617 and simple, solemn interior. Not far away is Piazza Matteotti, the old Piazza del Comune, which is hemmed by the fourteenth-century Palazzo della Podestà and the town hall, where the Column of Justice still stands with a coat of arms from the Republic of Siena.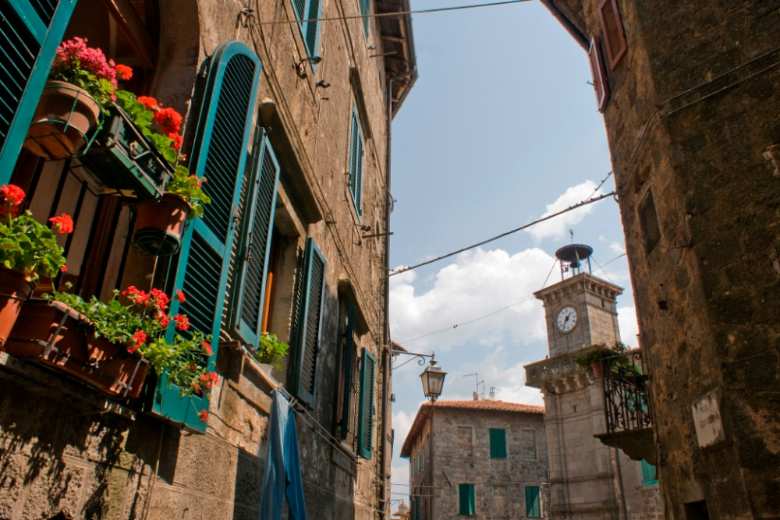 The most imposing monument of Piancastagnaio is the Rocca Aldobrandesca, with its igneous walls. The merlons and brackets were partially reconstructed in the 1960s with the rest of the construction dating to the Middle Ages. Today, the fortress is used as an exhibition space.
The other noteworthy building in Piancastagnaio is the Palazzo Bourbon del Monte, at the edge of the residential area, which was the residence of the feudal lords of the area from 1601 until the end of the eighteenth century.
Right outside the walls of Piancastagnaio, there's a place called Piatto delle Streghe: it's the fountain in the old gardens of Palazzo Bourbon del Monte, although nothing remains to this day and the spot has been smoothed so much over time that it resembles a plate. of the which there is not left a stone, polished over time to resemble a plate. It's said that that witches went there to celebrate their Sabbath.
You might also be interested in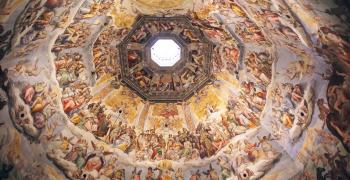 Learn more
Art and Culture
Tuscany is the cradle of the Renaissance and known all over the world for its immense artistic and cultural heritage.
continue...