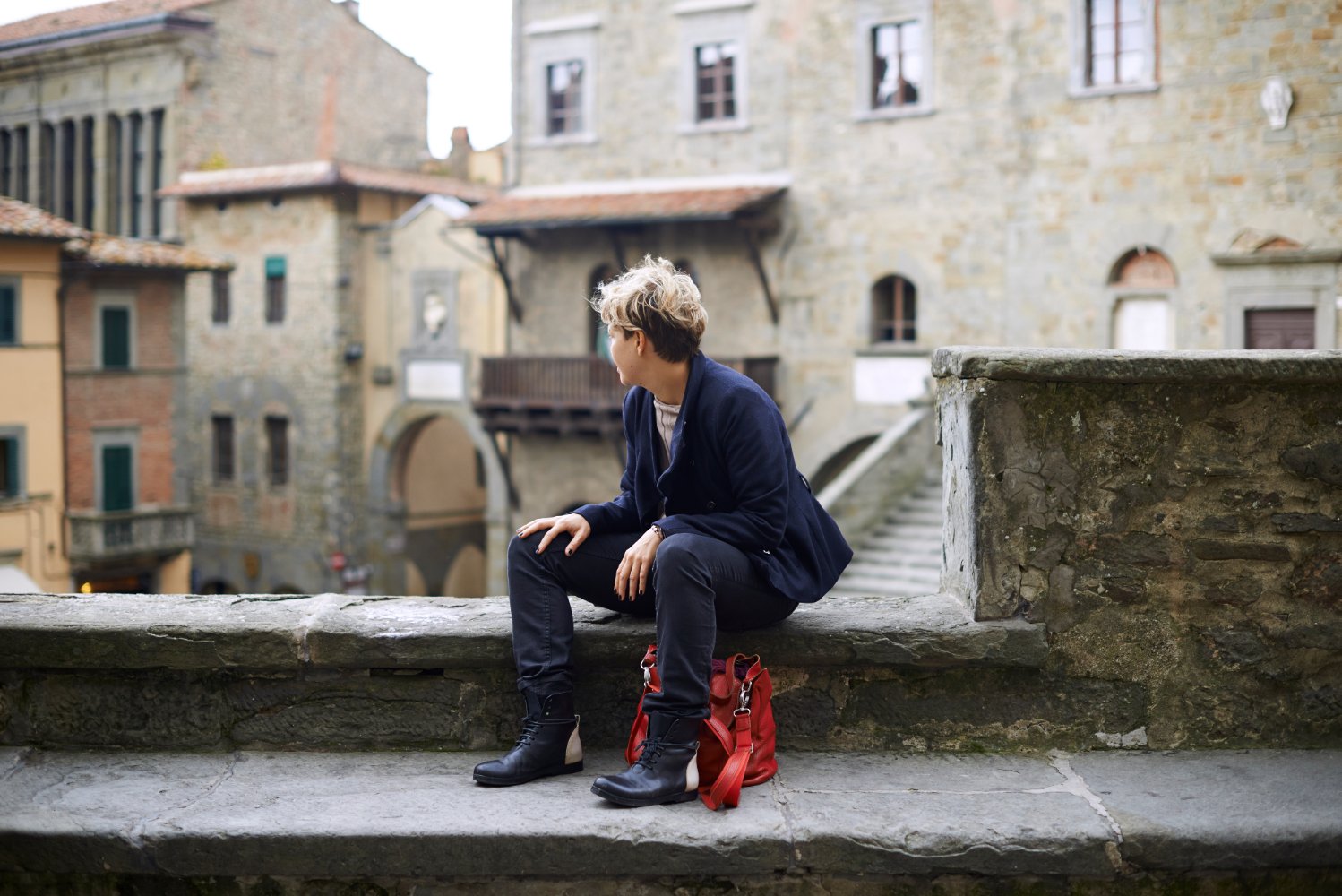 What is the thing you love the most in Lucca?
A few days ago we posted on
Around Tuscany Facebook page
a photo of Lucca by Henrik Lundholm Andersen taken from the top of the Torre Guinigi, one of the symbols of the city (trees on the roof tells you something?). We asked you to tell us what is the thing you love most in Lucca and you answered! Here are all your comments collected. Thank you for taking part in this research!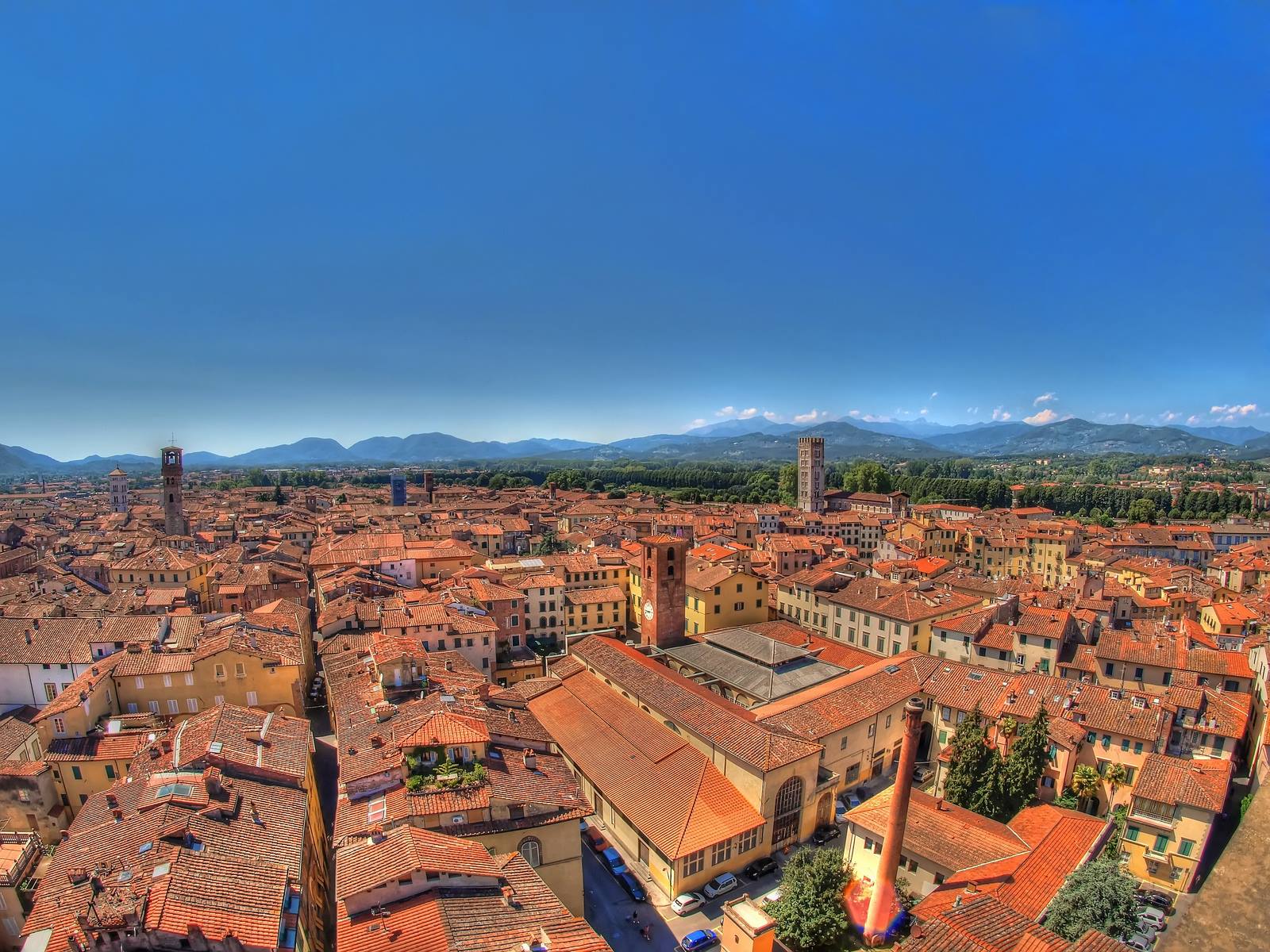 Comic and Games Festival in Lucca, a stark contrast of cultures, beautiful quaint old town, which was in stark contrast to the second day in town where the city was overtaken by thousands of youth in costume for the Comic and Games Festival of 2008! by Montanna Gypsy;
I love the music of Lucca. Opera in the churches, music everywhere! By Suzie Provo;
We love the city walls to ride bikes, walk or get on surveys with. Such an amazing place! By Lynore Soffer;
We bought the most delicious Limoncello ever there! Sadly, our car was broken into there, as well, and they stole so much, including our passports! By Val Boggs;
Gotta be riding bikes on the top of the walls by Rozanne Zingale Oriella; 

Lucca walls [Photo Credits: Emma Ivarsson]

The people, the shops, and feeling a part of the culture while renting there. I never tired of opening the shutters and people watching. By Darlene Frabizio Schehr;
One of my favourite places on this planet... by David Miller;
Going for a run in the morning circling the city looking for where I parked my car. Love love this city. Perfect home base to visit Pisa, Cinque terra and Florence. Ciao! By David Rüpple
Love love Lucca, spend a few days there, city walls are 20m wide!
Bike around the city, Shopping Bellissimo, Cathedrals, Cobblestone streets, Home of Puccini, Caffè Puccini, Beautiful church of San Frediano, Piazza dell'Anfiteatro by Kate Alexandra; 

[Photo Credits: Tim Dobbelaere]

My cousin Antonio Vignocchi exhibition at Casermetta San Salvatore by Patricia Crane;
I've been to Lucca many times and I always leave with so much photography. Small city with large amount of creativity and excitement. By Graeme Lee GiGi Pollard;
My family. By Marie Leanos;
The Lucca area is not just Lucca town, is where you can still eat and have an ice cream in Tuscany without having to mortgage your house?! By Villa Rosa Tuscany;
Walking on top of the walls! Enjoying a good meal at a local trattoria! By Lynn Smith;
Ristorante Da Leo! And biking the wall. By Phoebe von Reis;

A wine shop in Lucca - Photo credits Fabrizio Angius on Flickr http://ow.ly/fC2Su

The ouside market, the people and the shopping. The restaurants were great and I have to agree with Anne that there is something magic about it. I could live there too. By Kathie Garceau Nordquist;
The walls, if I must choose. By Sue Packel;
The road to Garfagnana by Fabi Lazzurri;
l could quite happily live there, there's a magic about it by Anne Bacon;
Bucellato! By Gail Thody;
The old shop-fronts and the lovely trees in the plaza. By Maggie Gregory;
Its streets, le Mura and la piazza dell'anfiteatro... by Omar Pisani de Almeida;
Castagnaccio from our favorite pizza place! By Hayley Richardson;
Walking the wall in the late afternoon feeling like a local. It was magic. By Julie Heath;
Piazza Anfiteatro - magic place ! by Bogusia Kubek; 

Piazza dell'Anfiteatro [Photo Credits: Giuseppe Moscato]

Everything! By Judith Budd;
The wallpaper on my cell phone! (the labyrinth of San Martino Church)  by Sharon Pollock;
Bicycles, delicious pizza, gorgeous jewellery, passionate tour guides, intricate detailed carvings on cathedral and no cars. By Char Thompson;
Walking around the walls with the views on both sides. By Tutto Torna antiques
You might also be interested in