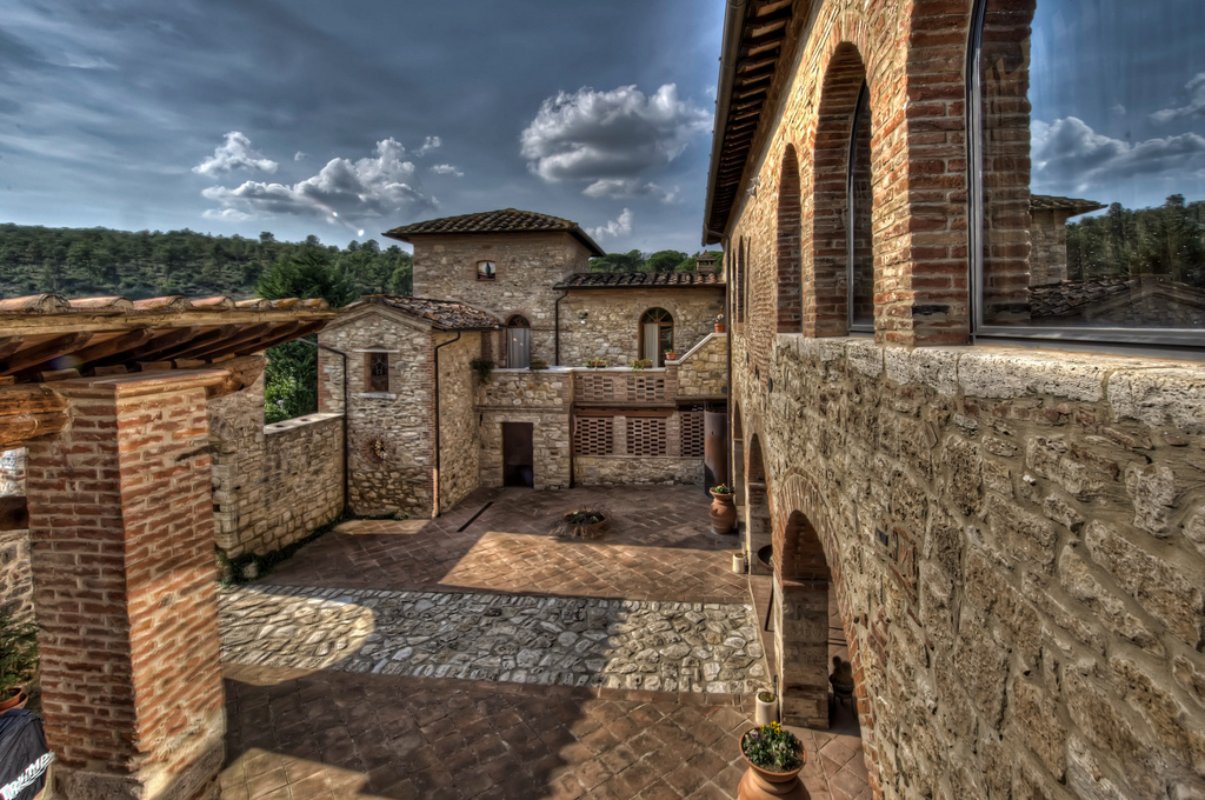 The best hot springs where you can pamper yourself in the Siena area, along with the top wineries to visit
Wellness and Wine itineraries in Siena

by Flavia Cori
Siena is famous in Italy for having the highest number of thermal hot springs. This is probably due to the fact that it is close to an ancient extinct volcano, Mount Amiata. Ideal for drinking, bathing or inhaling, Siena's Thermal waters are perfect for a whole range of treatments. But Siena is also home to world famous wines. At the foot of some perched villages in the Valdichiana and the Sienese Vald'Orcia, you can glimpse rows and rows of Sangiovese grapevines, used in the production of Vino Nobile di Montepulciano and Brunello di Montalcino. "Hot springs and good wine: two basic elements for well-being". In this article I list all the best thermal spas where you can pamper yourself in the Siena area, along with the top wineries to visit.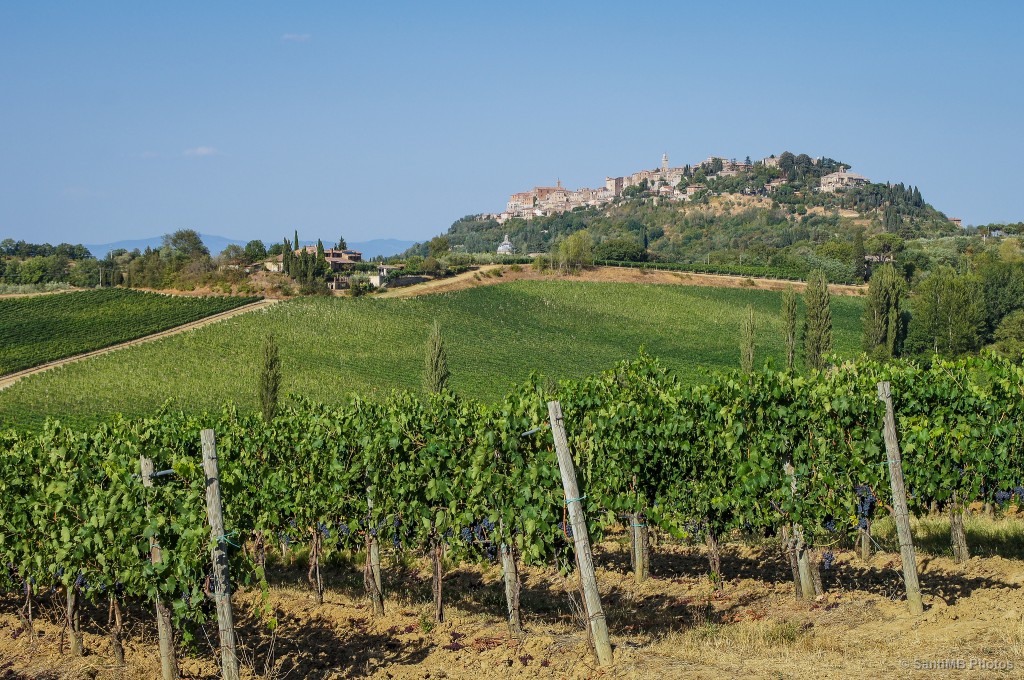 San Casciano dei Bagni
San Casciano dei Bagni is an ancient small town known for its millenary natural springs. It boasts a discreetly elegant and luxurious spa centre, enhanced by a flourishing natural setting.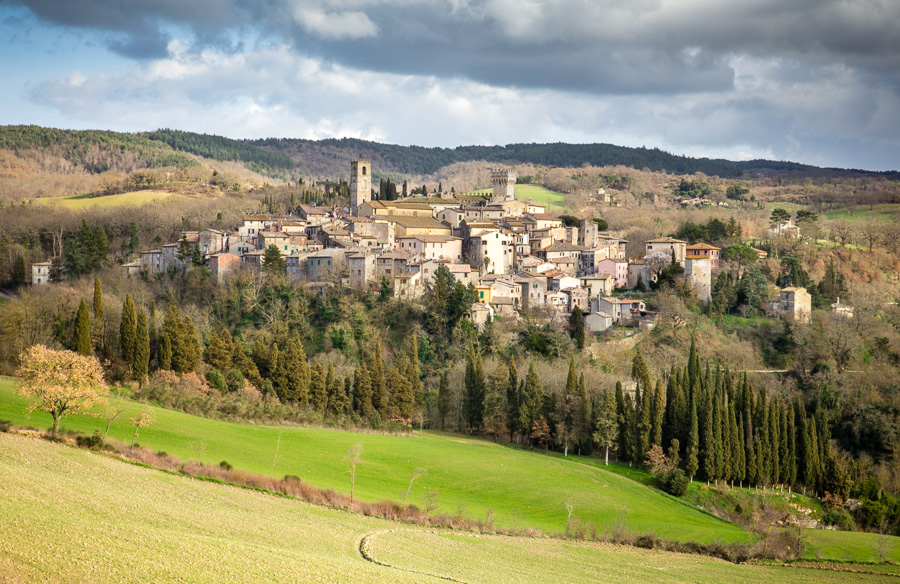 Centro Termale Fonteverde San Casciano dei Bagni - Loc. Terme, 1
www.fonteverdespa.com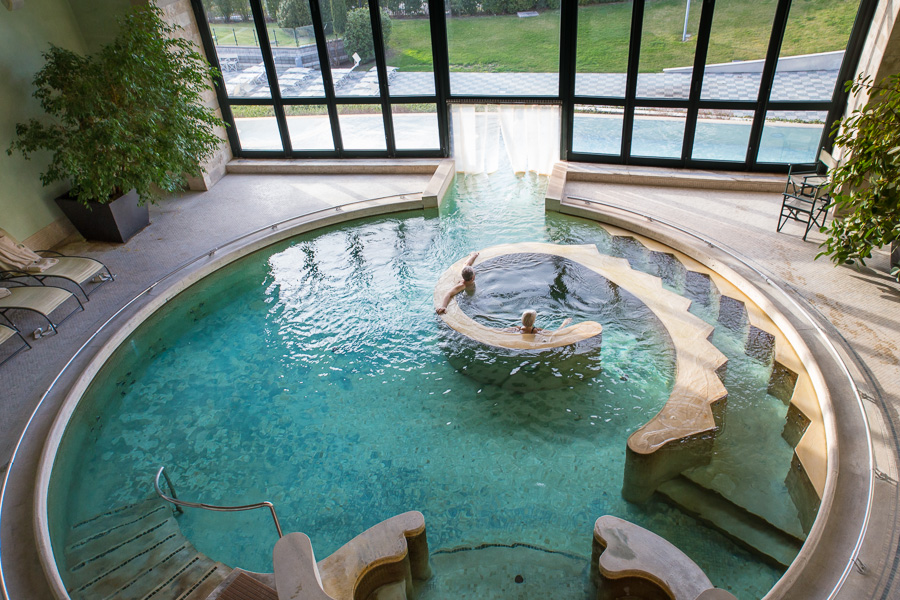 Chianciano Terme
Chianciano Terme is one of the few authentic "spa towns" in the world because it has always been devoted to wellness spas. In Chianciano Terme, in addition to inhalation and mineral water therapies, you can also enjoy real wellness spas.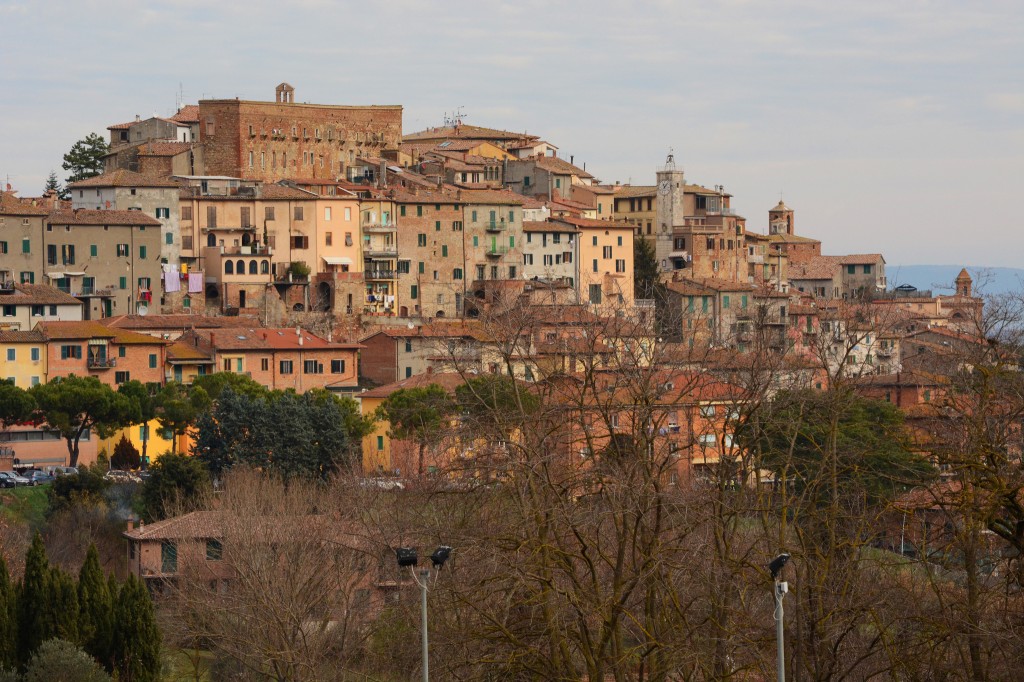 Terme di Chianciano Chianciano Terme - Via delle Rose 1
www.termechianciano.it

Terme di Sant'Elena Chianciano Terme - Viale della Libertà 112
www.termesantelena.it
Montepulciano
It is famous worldwide for its Renaissance architecture and Vino Nobile. Montepulciano boasts a young and dynamic spa system comprising a wellness centre, a centre for cosmetic medicine and the ancient spa of Petriolo in Monticiano. Its beneficial properties have been recognised since Roman and Etruscan times.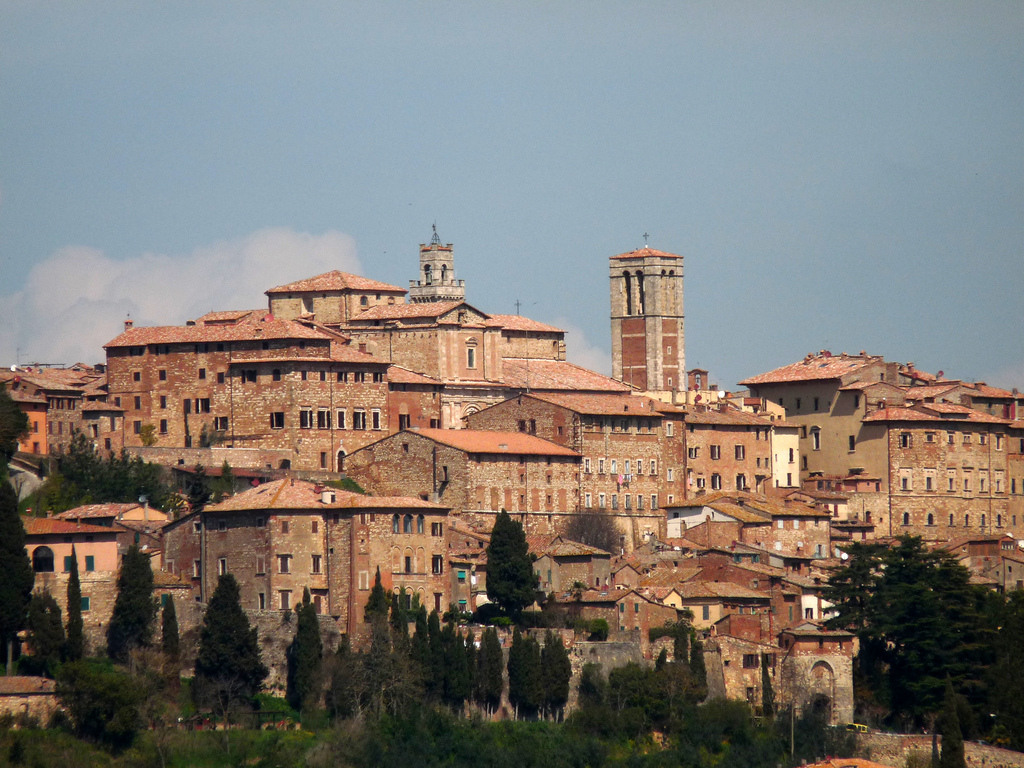 Terme di Montepulciano Montepulciano - Via delle Terme, 46
www.termedimontepulciano.it
Monticiano
Terme di Petriolo Monticiano - Loc. Petriolo
www.termepetriolo.it

Free natural hot springs In Petriolo you can find also one of the most popular hot spring in Tuscany, probably because it's the closest to Florence. The water is around 42°C (107 F) and the contrast of cold air in the winter and the hot water makes for a really great experience.
Rapolano Terme
The little town of Rapolano Terme is home to two spa facilities: Terme Antica Querciolaia, with its system of indoor and outdoor pools, and Terme San Giovanni, the waters of which are particularly well-suited for locomotor and respiratory systems.
Terme Antica Querciolaia
Rapolano Terme - Via Trieste, 22 53040
www.termeaq.it


Terme San Giovanni
Rapolano Terme - Via Terme San Giovanni
www.termesangiovanni.it
Bagni di San Filippo
This is a place with evocative calcareous sediments made by the hot sulphurous water that, since the Middle Ages, treated the most famous people such as Lorenzo il Magnifico and other nobles of the Medici family. In Bagni di San Filippo, find Fosso Biano: a series of free natural pools where you can swim all the year long and enjoy the special limestone formations whose shapes have inspired the nickname 'the white whale'. There is also a private thermal spa: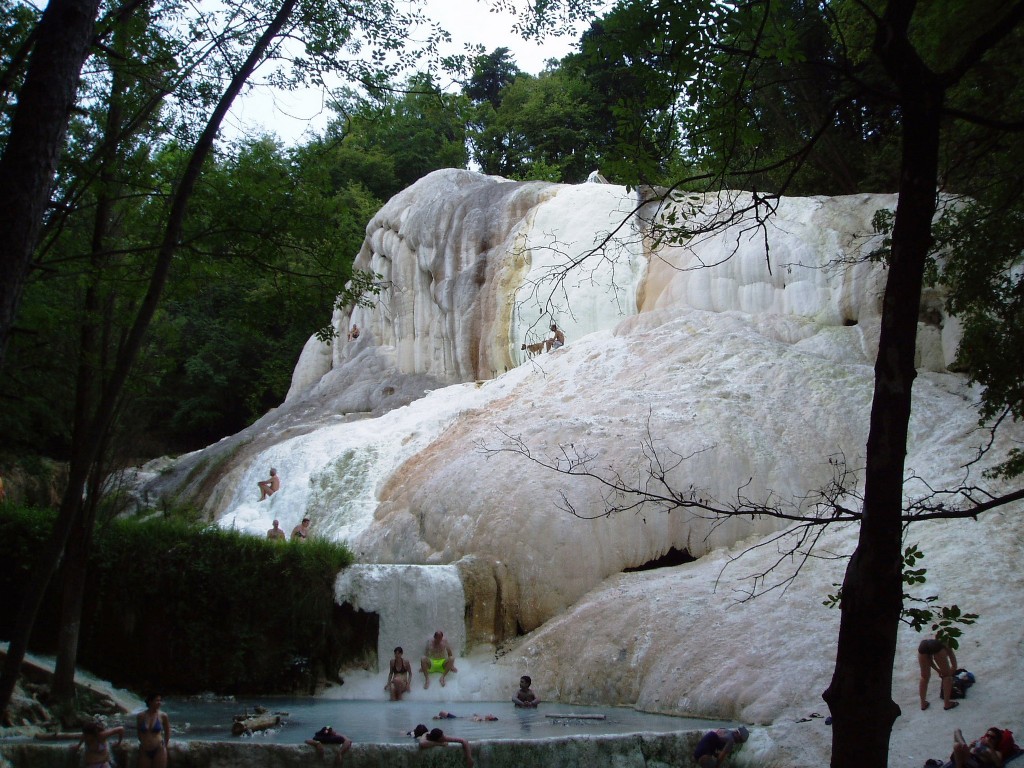 Terme San Filippo
Bagni San Filippo - Via San Filippo 23
www.termesanfilippo.com
Bagno Vignoni
Located in the Val D'Orcia area, Bagno Vignoni has a huge thermal pool! You can't jump in, though. Try the Parco dei Mulini for a free dip just steps away or visit one of these private spas: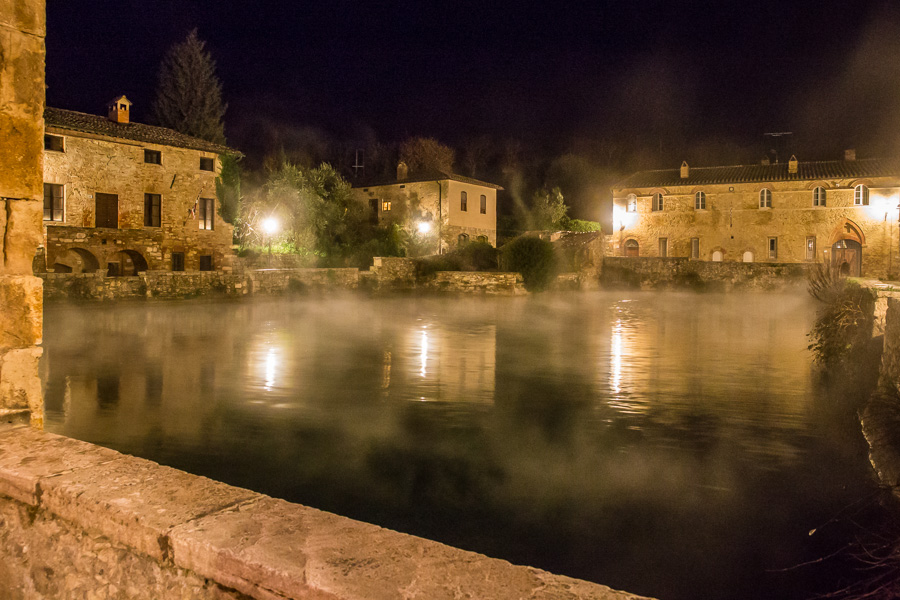 Adler Thermae Spa & Relax Resort
Strada di Bagno Vignoni 1 53027 San Quirico d'Orcia
www.adler-thermae.com

Centro Benessere le Terme P.zza le Sorgenti, 13 53027 - Bagno Vignoni
www.albergoleterme.it

Hotel Posta Marcucci Via Ara Urcea, 43 53027
www.hotelpostamarcucci.it
Top wines and wineries
Vino Nobile di Montepulciano is one of the oldest wines of Italy. It's a flavourful, dry red wine with Denominazione di Origine Controllata e Garantita status, produced in the vineyards surrounding Montepulciano. The wine is made primarily from the Sangiovese grape varietal (known locally as Prugnolo gentile-gentle Prugnolo), minimum 70%, and it may include up to 30% of other authorized varieties. The wine is aged in oak barrels for 2 years, or three years if it is a Riserva. Walking in the historical centre of Montepulciano, you'll find ancient cellars dug into the tufa still used for the refining and aging of wines. Info here.

Brunello di Montalcino is a red Tuscan wine produced exclusively in the terroir of Montalcino (Val D'Orcia). It's made from 100 percent Sangiovese grapes and today is one of Italy's most famous wines. Here you'll find all the wineries in Montalcino that produce Brunello and other local wines.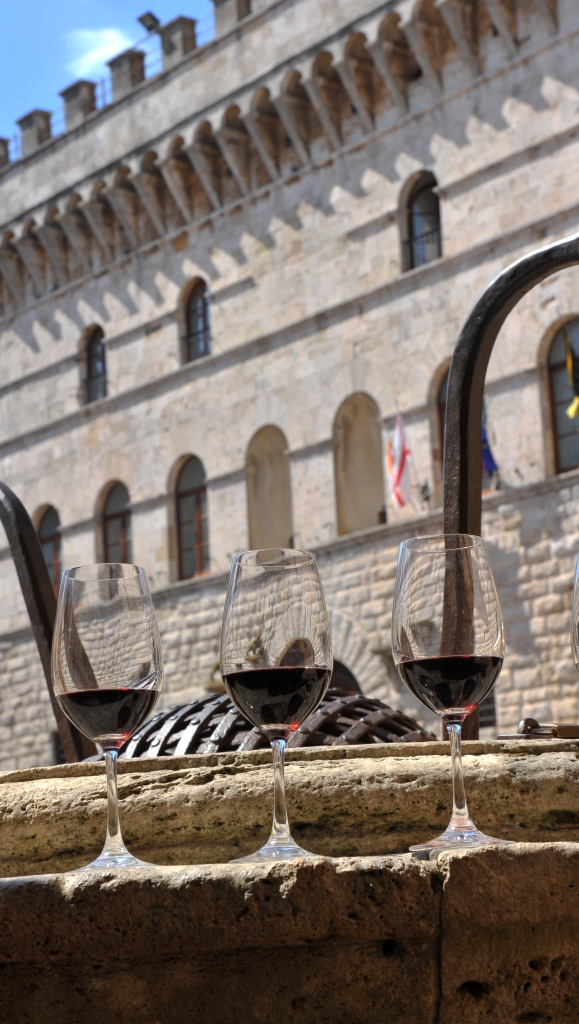 Some Montepulciano and Montalcino wineries are noted for their impressive architectural elements and production technologies. They all are part of the Wine-architecture network of 25 wineries designed by top architects. Here are 6 stunning wineries to visit: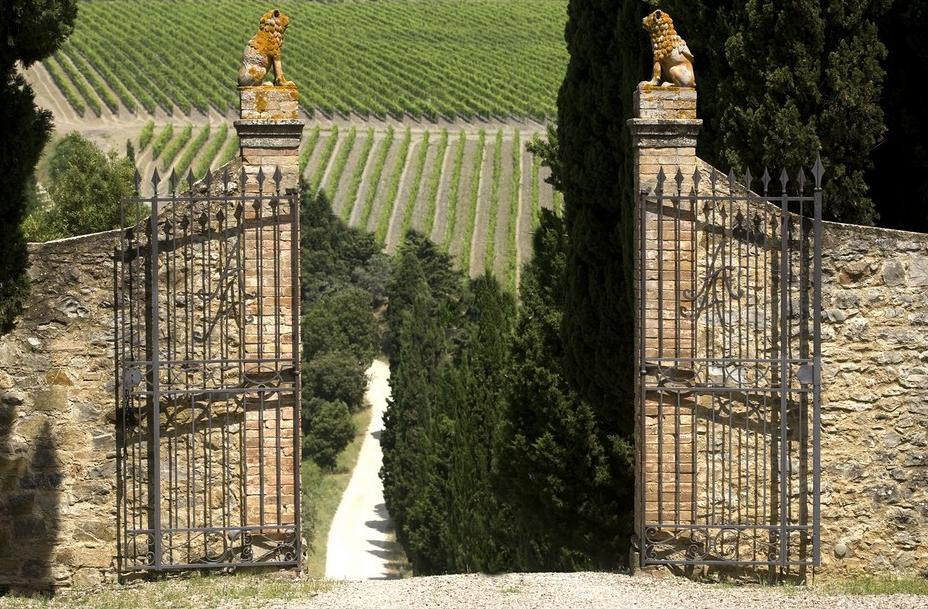 Cantine Dei (Montepulciano): the architecture of the winery, built entirely in travertine, harmonizes perfectly with the gentle rolling hills around Montepulciano.

Cantina Salcheto (Montepulciano): an independently powered winery, founded on energy saving and environmental efficiency.

Cantina Icaro (Montepulciano): it's a marriage of past and present: "modernity in respect of tradition".

Tenuta Santavenere (Montepulciano): along the road that runs from Montepulciano to Pienza, this winery produces great Vino Nobile di Montepulciano. In particular, the sewage system respects the environment, using a phyto-wastewater system in which selected plants purify the waters.

Tenuta di Castelgiocondo (Montalcino): it's almost entirely underground. A large entranceway emerges on the surface, encircled by a pool of water that reflects the surroundings and, at the same time, creates the perfect microclimate in the barrique cellar below.

Cantina di Montalcino (Montalcino): steel and wood, nature and technology, modernity and tradition meet the Brunello wine, a happy marriage that is worth experiencing.
You might also be interested in
&
Wine and Olive Oil Roads