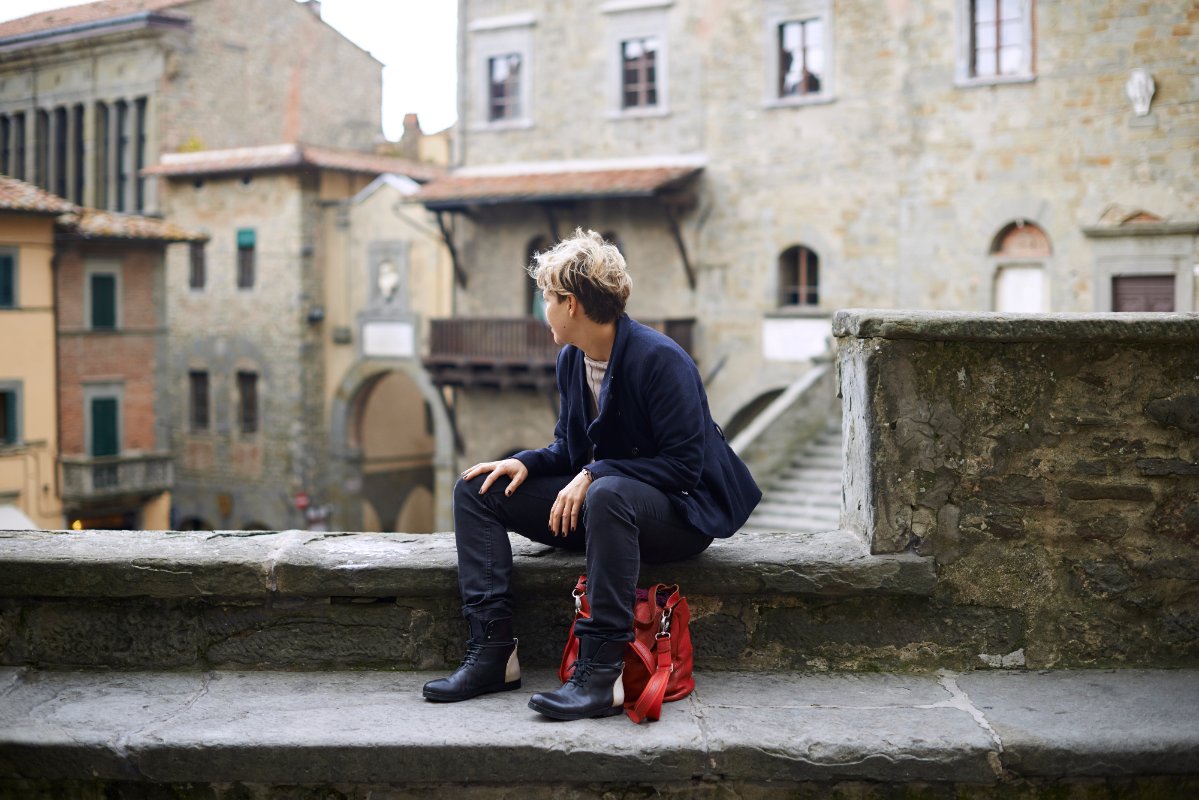 Watermelon: The King of Summer in Tuscany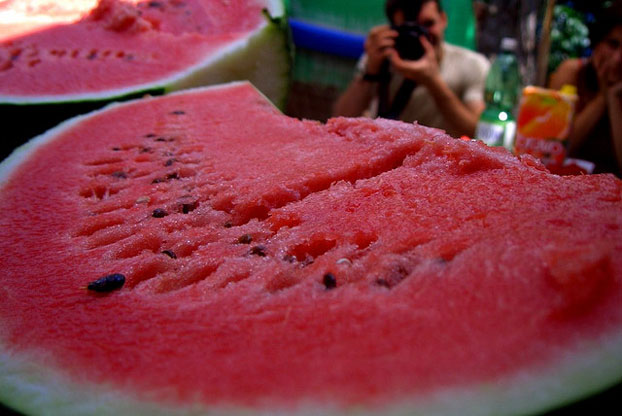 When temperatures rise, a diet based on fruits and vegetables becomes a good therapy to fight heat and thirst. In summer you can try many fruits from the Tuscan countryside and woods. Stalls open to the public offering fruit shakes, fruits salads and artistically displayed fruit platters.
Of course, we're in the land where traditional products inspire the best food festivals, so in Tuscany you can visit the Lari Cherry Festival, the Carmignano Fig Festival, the Terricciola Strawberry Festival or the Festival of the Queen peach of Londa. But summer's most famous fruit in Tuscany is watermelon (in Italian called Anguria, or better known as Cocomero). The giant "cocomero" from Valdicchiana can, for example, easily reach 20 kilograms.
Many towns celebrate summer with great watermelon festivals (called "cocomerate" in Italian). Each August 10, the feast day of San Lorenzo, Florentines gather around the outside of the church of San Lorenzo for free concerts, and free lasagna and watermelon. Prato celebrates "Ferragosto" (mid-august) with a big Cocomero party in Piazza del Comune.
"Drunk Watermelon" parties (Festa del Cocomero Ubriaco or "Briao") are also very popular in summer, and if you want to offer to your guests an original and fresh dessert, here is the recipe:
Take a watermelon and make a little hole on top. Use a funnel to patiently pour inside some wine or vodka, all of which will gradually be absorbed. Leave the watermelon in the fridge half a day, then cut into slices and… enjoy ;)!