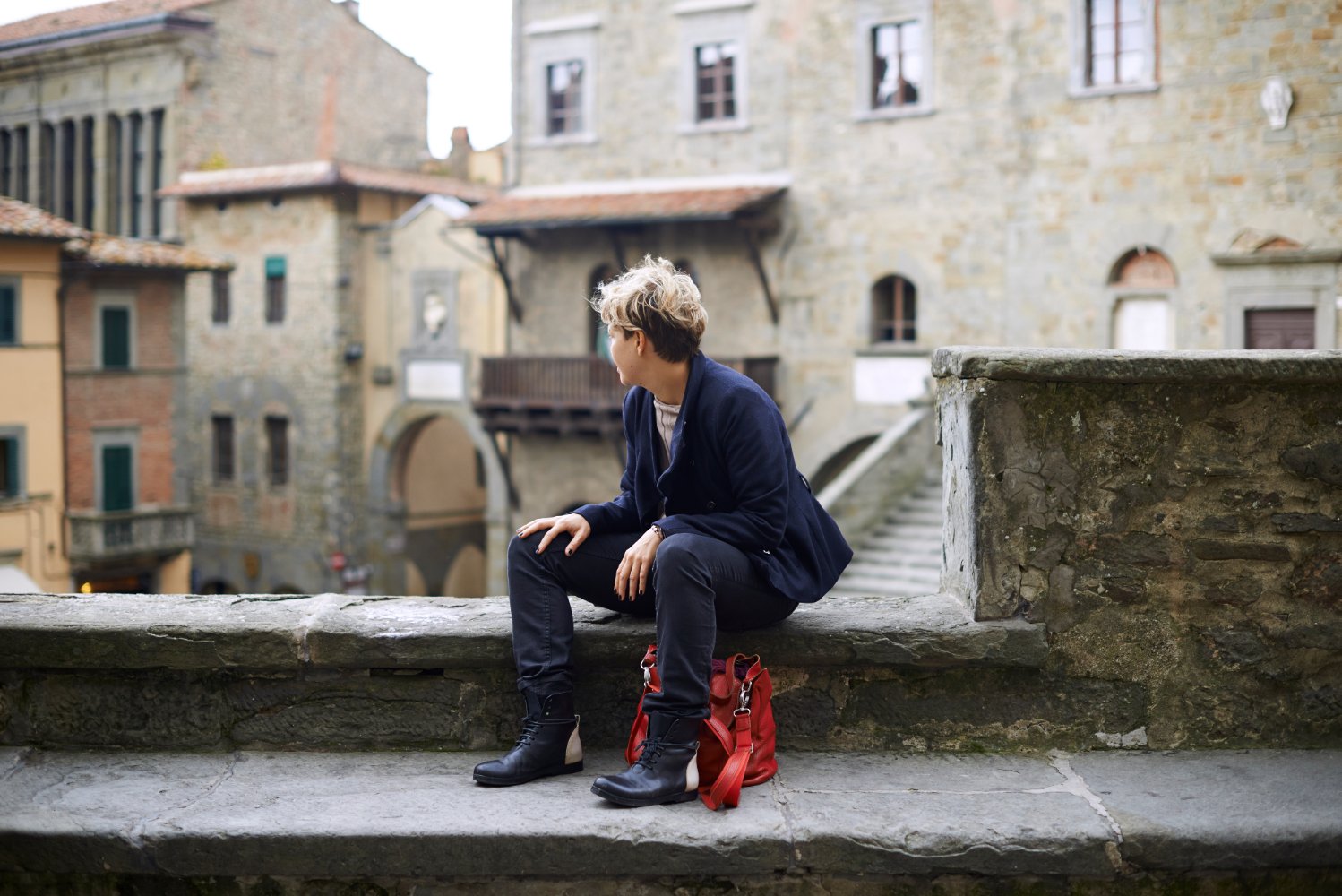 Walking Via Francigena from Siena to Rome: Alex's experience
The Via Francigena has inspired many travelers with its roads and legends. We decided to interview one of the many walkers that every year face this challenge passing through Tuscany. His name is Alex Sandberg, he is a filmmaker and he walked 200 miles from Siena to Rome on the historic Via Francigena with his 65 years-old mum.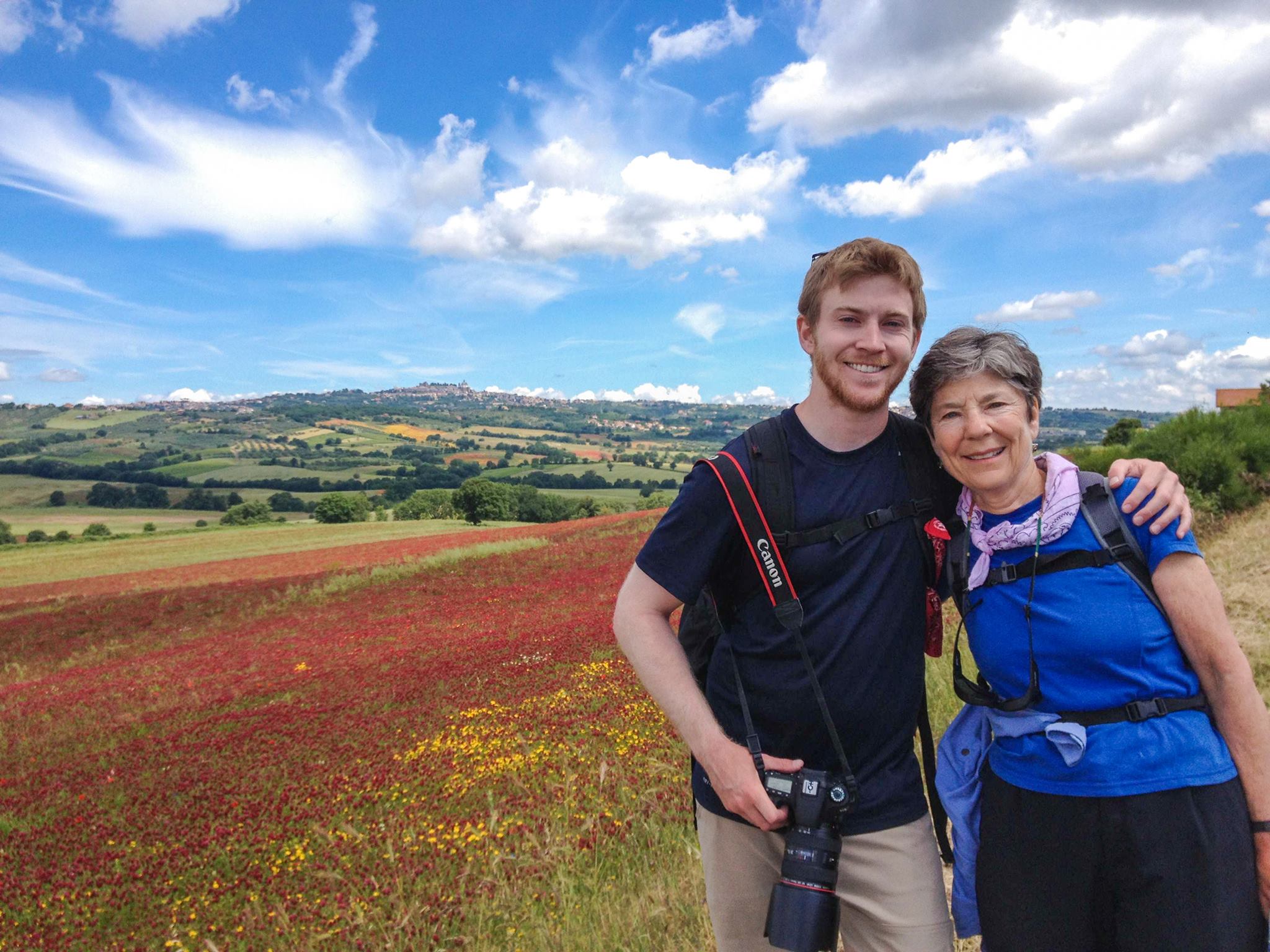 Here is the interview:
1. How came the idea to walk a stretch of the Via Francigena with your mother? My mom and I decided to walk the last stretch of the Via Francigena to celebrate my college graduation and her 65th birthday. We began the trip in Siena and walked 14 days to Rome.
2. Were you scared about that before starting? How was at the end? It was the farthest I've ever walked by a long shot, so I was a bit nervous about it, especially since I had spent the prior several months studying, rather than training. The first few days were tough but by the end I felt great. My mom has done a number of similar walks around Europe and was in fantastic shape, so at the beginning I was struggling to keep up with her!
3. What did you appreciate of traveling without means of transportation on the Via Francigena? Walking through Tuscany, we saw so many interesting places and incredible scenery that we would have completely missed out on if we hadn't been on our feet. You can do your research, but some of the most amazing places just aren't in the guide books and are hard to really experience unless you're walking. Tiny villages that look like they've never seen a tourist and beautiful farmhouses overlooking endless rolling hills and vineyards. Walking that distance was also a totally immersive experience that fostered a feeling of true connectedness to the environment. Little by little and day by day, we experienced the changing landscape, new sights and smells, different animals, different plants and vegetation. That experience just wouldn't have been the same in a car.
4. Have you discovered something special in Tuscany you want to share with our readers? It was my first trip to Tuscany so I wasn't quite sure what to expect, but I was particularly taken with the natural beauty of the land. Every piece of earth was lush and bursting with life. The people were also very kind and friendly, even to the two of us who spoke very little Italian. On one particular instance, we were walking through a long stretch of farmland a few miles past Castiglione D'Orcia when a violent thunderstorm blew in. We ran to a nearby farmhouse to look for shelter and just as we got there, the farmer pulled up on his tractor. He was very sweet and invited us inside, making a fire and giving us coffee. He showed us pictures of his family, looked at some of the photos and video I had shot so far and invited us to stay for dinner (we had to decline because we still had a long walk ahead of us). Even though we could hardly communicate, he was more than happy to help us.
5. What would you suggest to other intrepid travelers? I'd seen pictures of the rolling hills of Tuscany, but the best part to me was in the details. If you want a unique experience of Tuscany, there's no better way than doing a walk like this one. You get to see the unknown parts of this incredible place and you get a first hand look at how the people of Tuscany really live. Get off the beaten path, away from the tour groups and out into the land that truly defines Tuscany. Thank you very much Alex for this interview! Alex's website Alex's video about this experience:
You might also be interested in