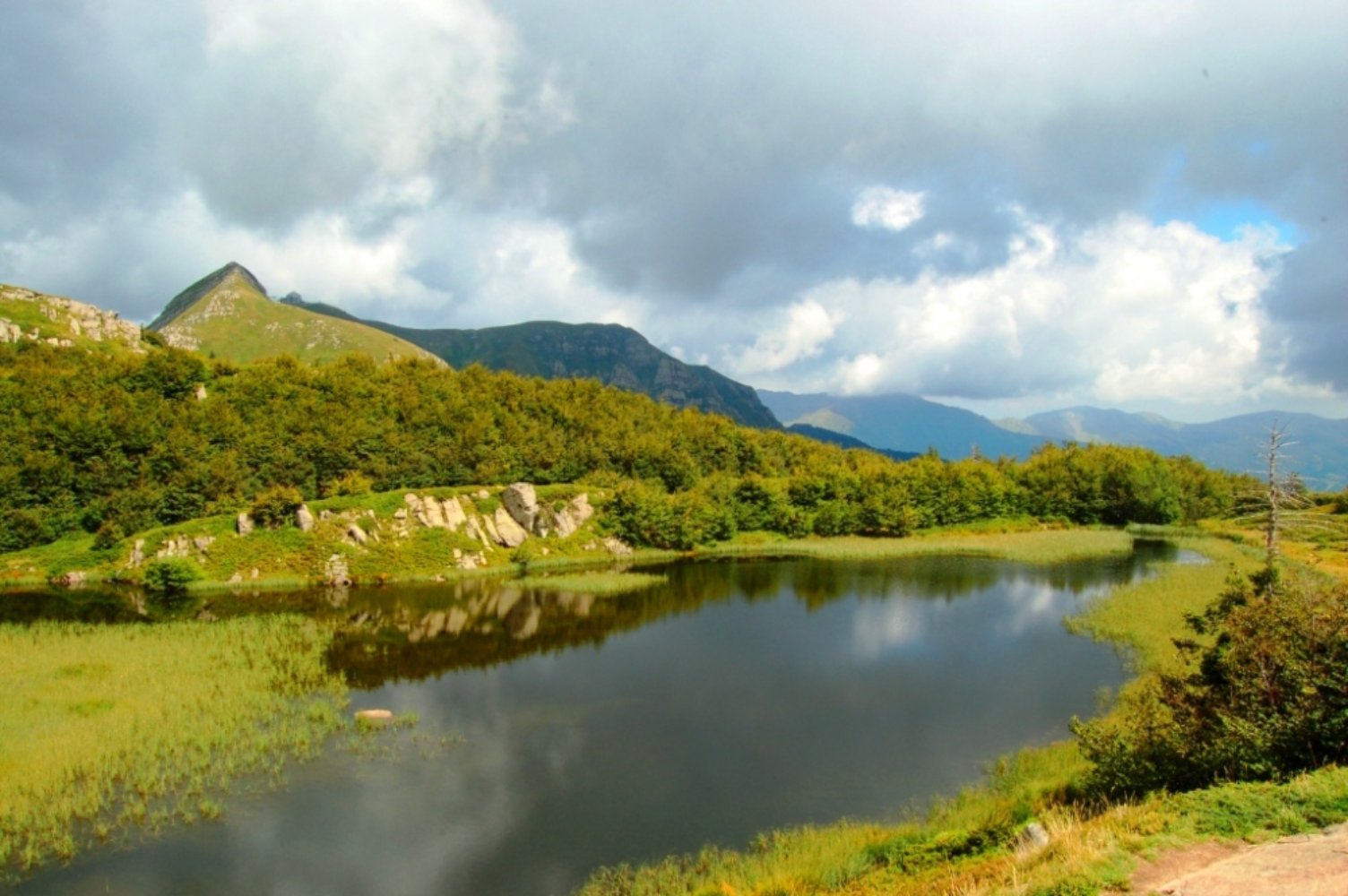 Walking in the Apennines
Flower trails, botanical gardens and lakes
Frignoli Botanical Gardens
The Frignoli Botanical Gardens in Fivizzano are near the Passo del Cerreto, situated at 850 meters above sea level. The gardens were created in 1990 during the transformation of a State Forest Service greenhouse which was built in 1932. This is why the interior boasts exotic conifer trees like the Atlantic cedar, black pine, Douglas firs next to white oaks, native species of the Tuscan Appennines that have been artificially planted here; some of them have grown to incredible proportions even though they are not even a century old.

The spontaneous vegetation still found in the area represent the traditional wooded areas of the mountainous region—maples, hazel, alders and more, including chestnut trees which had disappeared during the ice age before being reintroduced by humans for food purposes and becoming the most popular kind of mountain environment tree. The wooded areas boast more than one hundred varieties of tree and shrub species. There are several small reconstructed areas that boast particularly specialized flora. A number of fruit species are also present including local apple varieties, strawberries, raspberries, black current, goose berry and more.

Opening hours: every day from 15/4 to 15/9; only weekdays during the rest of the year; groups must reserve by calling 0585.949668. Access is gained from the Statale 63 in Cerreto, midway between Fivizzano and the Passo.


Appennine lakes and peat bog
Squincio Lake is located on the border between Tuscany and Emilia, near the Passo del Lagastrello (not to be confused with the big artificial lake, Paduli). Though the area boasts few species due to the relatively small size of the humid area, some are interesting and rare—in particular a type of buttercup and the bulbous reed. The most beautiful flowers are the kingcup, the three-leafed fibrin, the veronica and the water mint.

There are other small lakes located around the Passo del Cerreto: the Lungo and the Padule. Of the two, the first has a less prestigious flora and is characterized by common plant species in the reed family. The nearby Padule lake is larger and has a more diverse flora, including some of the ones present at the Squnincio Lake in addition to others. There are several willow species and interesting sphagnum that host a rare insect-eating plant called a sundew.

Opening hours—every day; the lakes are found at the passes mentioned above and are not far from the roads that cross them.
You might also be interested in
Lunigiana
The far edge of Tuscany, the Lunigiana is a historic region between Liguria and Tuscany. Nestled between valleys that open at the foot of two mountain chains, the Tuscan-Emilian Apennines and the Apuan Alps, it's long been a transit territory ...
Scopri Lunigianakeyboard_backspace