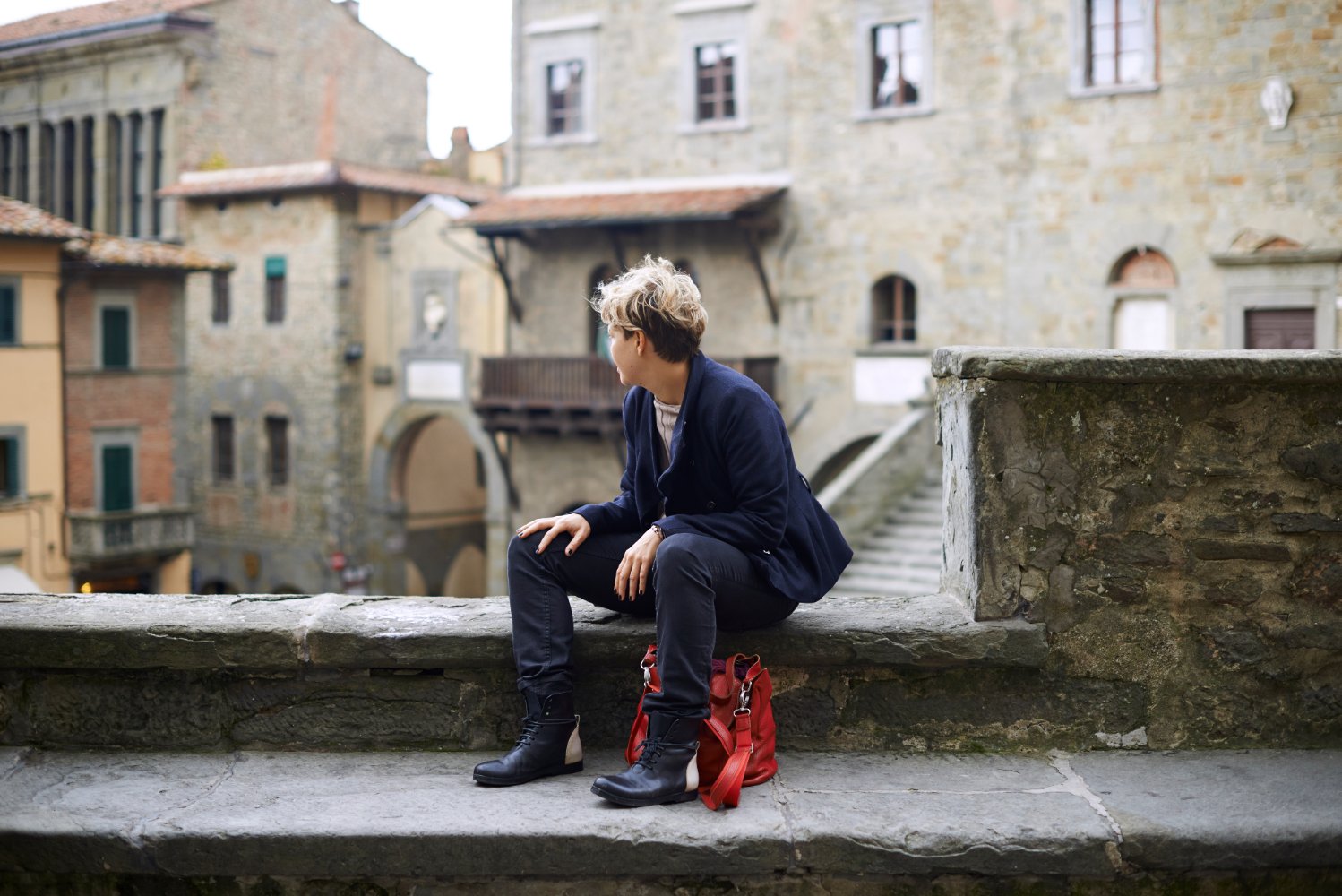 Visiting Montevarchi and the Martinelli baroque cake
Forty minutes by train from
Florence
and you reach the peaceful town of
Montevarchi
in the Valdarno area. In the Middle Ages, Montevarchi was a feudal castle belonging to the Bourbon del Monte, but in the thirteenth century it became part of the Florentine dominion.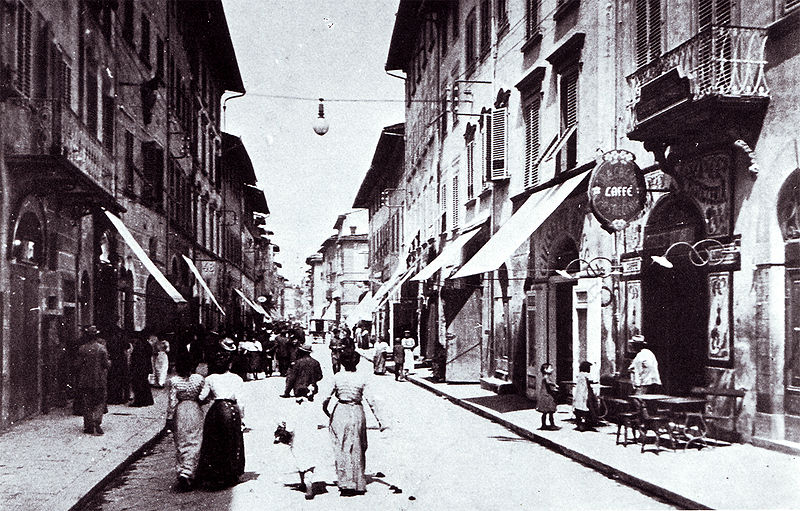 The Valdarno area boasts strong farming traditions and a myriad of Italian specialities originate from here. Among the most popular pastry chefs in town there are the Bonci brothers who have asked Tuscanycious to share one of their most popular recipes:
Martinelli cake
.
Giovanni Martinelli
was a Baroque Italian painter, who was born in Montevarchi in 1600, but who worked mainly in Florence. Giovanni Martinelli was an assiduous adept of allegorical representation. One of his most famous paintings is Death comes to the Banquet Table, in which six people gather around a table laden with fruit and a special cake with a pink filling.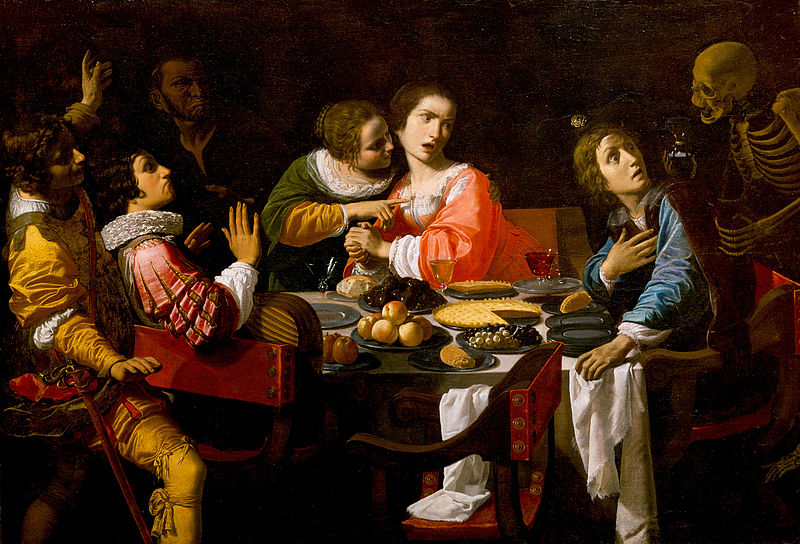 This famous painting provided the inspiration for the Bonci family to create Torta Martinelli. The special ingredient in this cake is
Alkermes liqueur
, known also as "elixir of life", which arrived in Italy thanks to the Spanish. It began to spread in Florence during the Medici government. Ingredients include alcoholic spice extracts, distilled rose water, distilled orange blossom water, sugar and  kermes (which gives it its scarlet colour).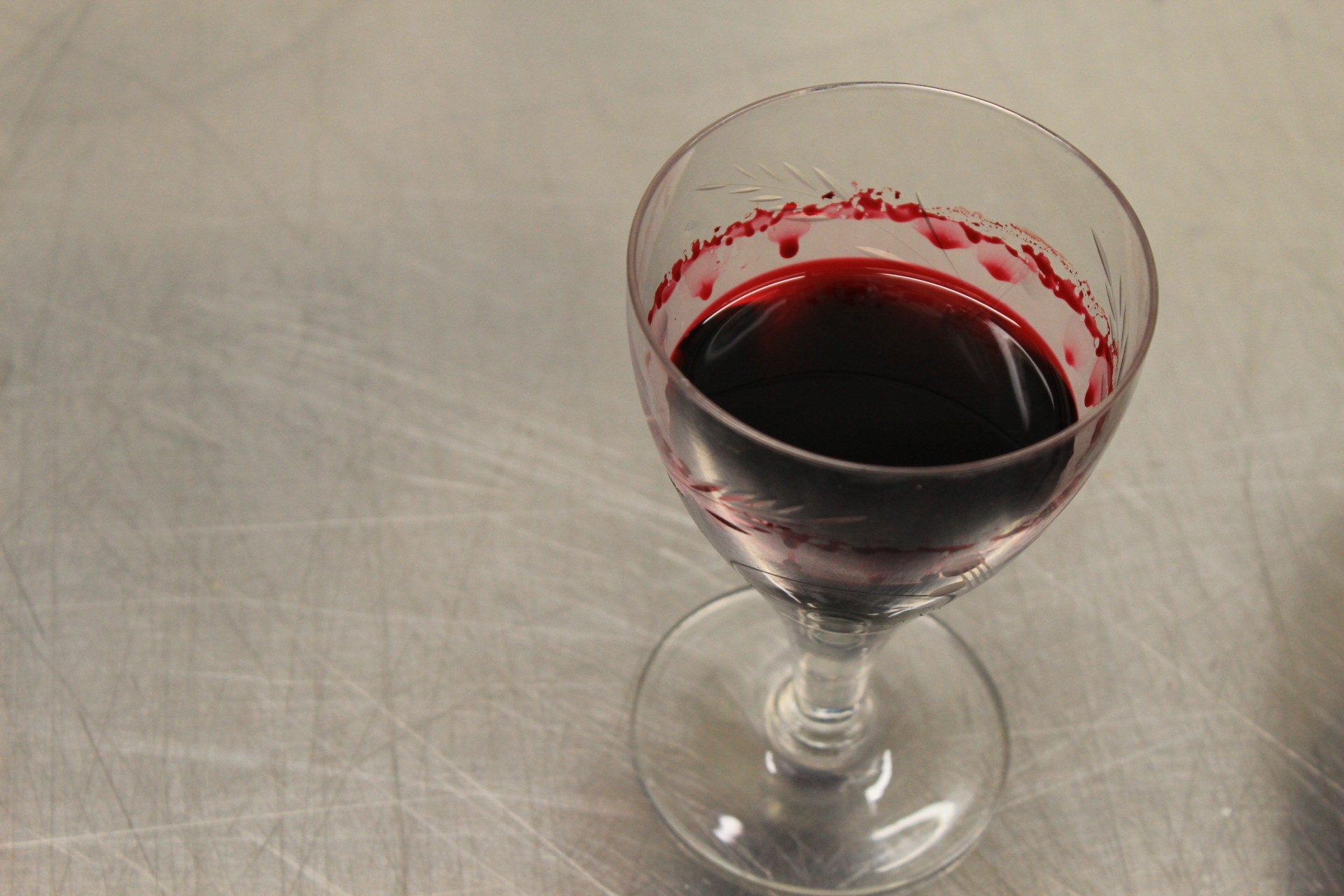 The
Tuscany Region
has officially recognized
Alkermes
as a "traditional product" and today it continues to be produced according to the recipe written in 1743 by Fra' Cosimo Bucelli. Alkermes is used today in countless desserts and foods, such as the zuppa inglese dessert and in the cured salami meat, Mortadella from Prato. You can find this liqueur in Florence at the Officina Profumo Farmaceutica di Santa Maria Novella in via della Scala 16, Florence.
Ingredients:
- Butter 100 g - Sugar 100 g - Grounds almonds 80 g - Pureed carrots 60 g - Wheat flour 00 110 g - Baking powder 20 g - Shortcrust pastry - Alkermes 20 g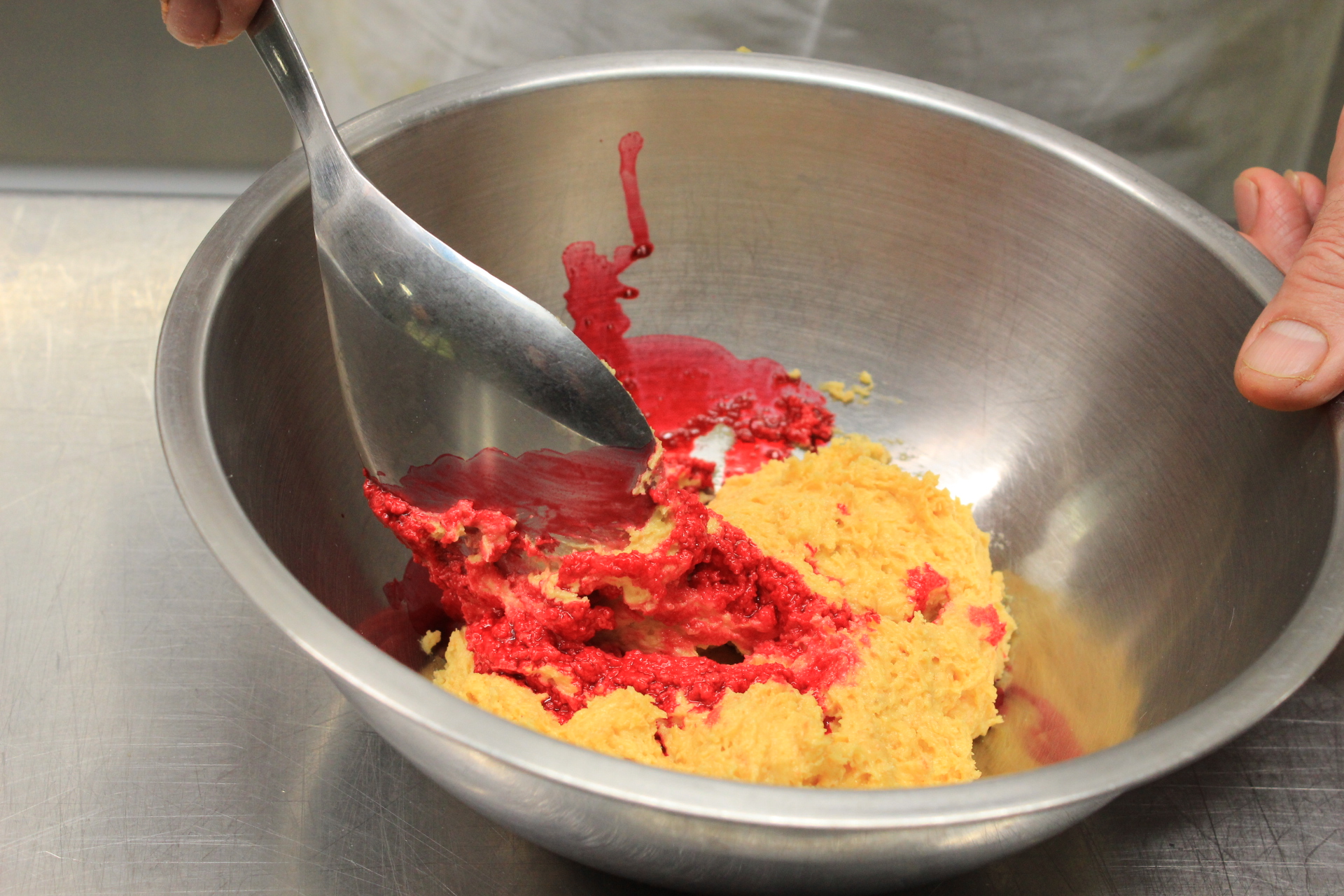 Preparation:
- Preheat the oven to 180°C. - In a bowl mix the butter, the sugar, the ground almonds, the wheat flour and the baking powder. - Then add the pureed carrots and finally the Alkermes. Roll out the shortcrust pastry and place it in the pan.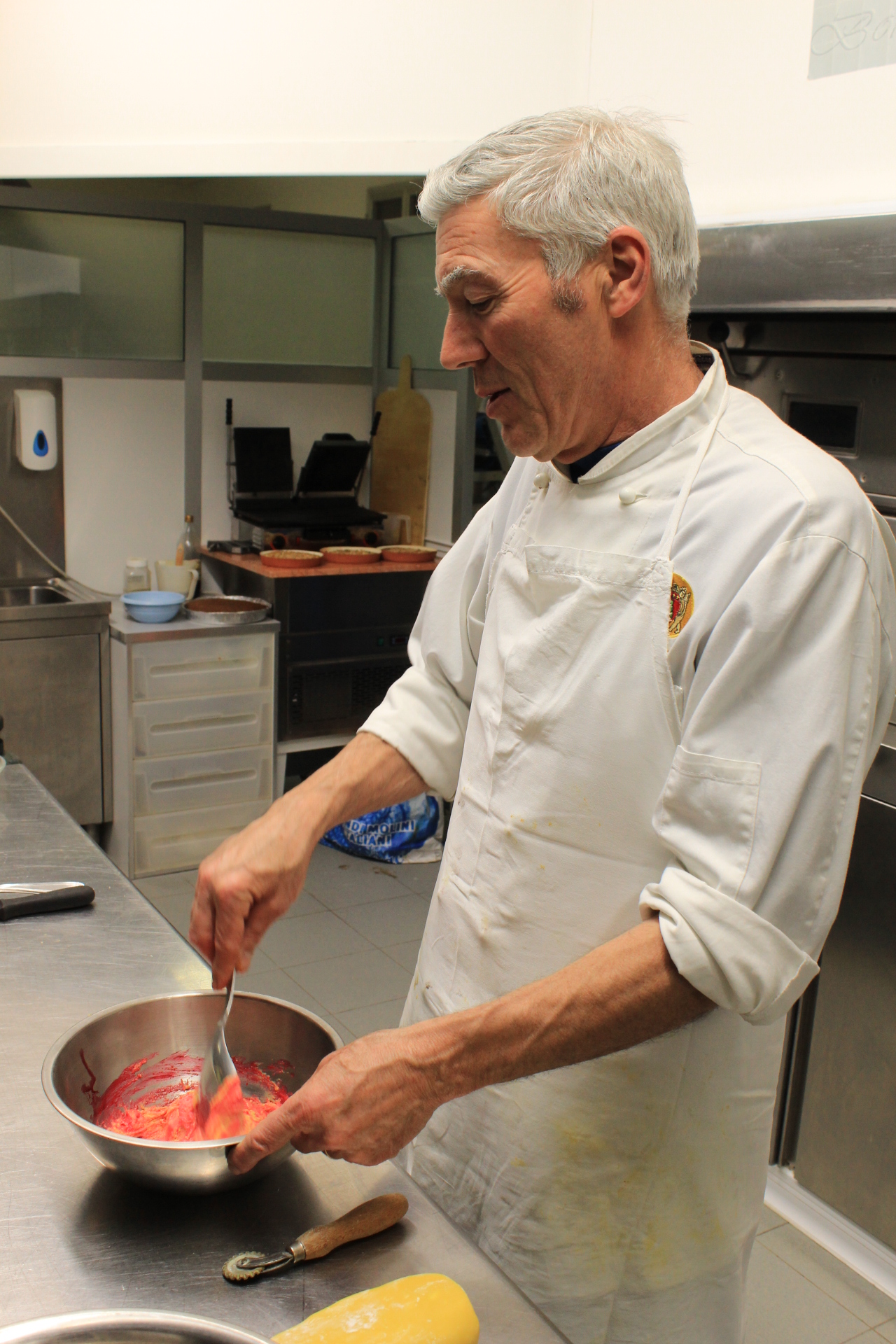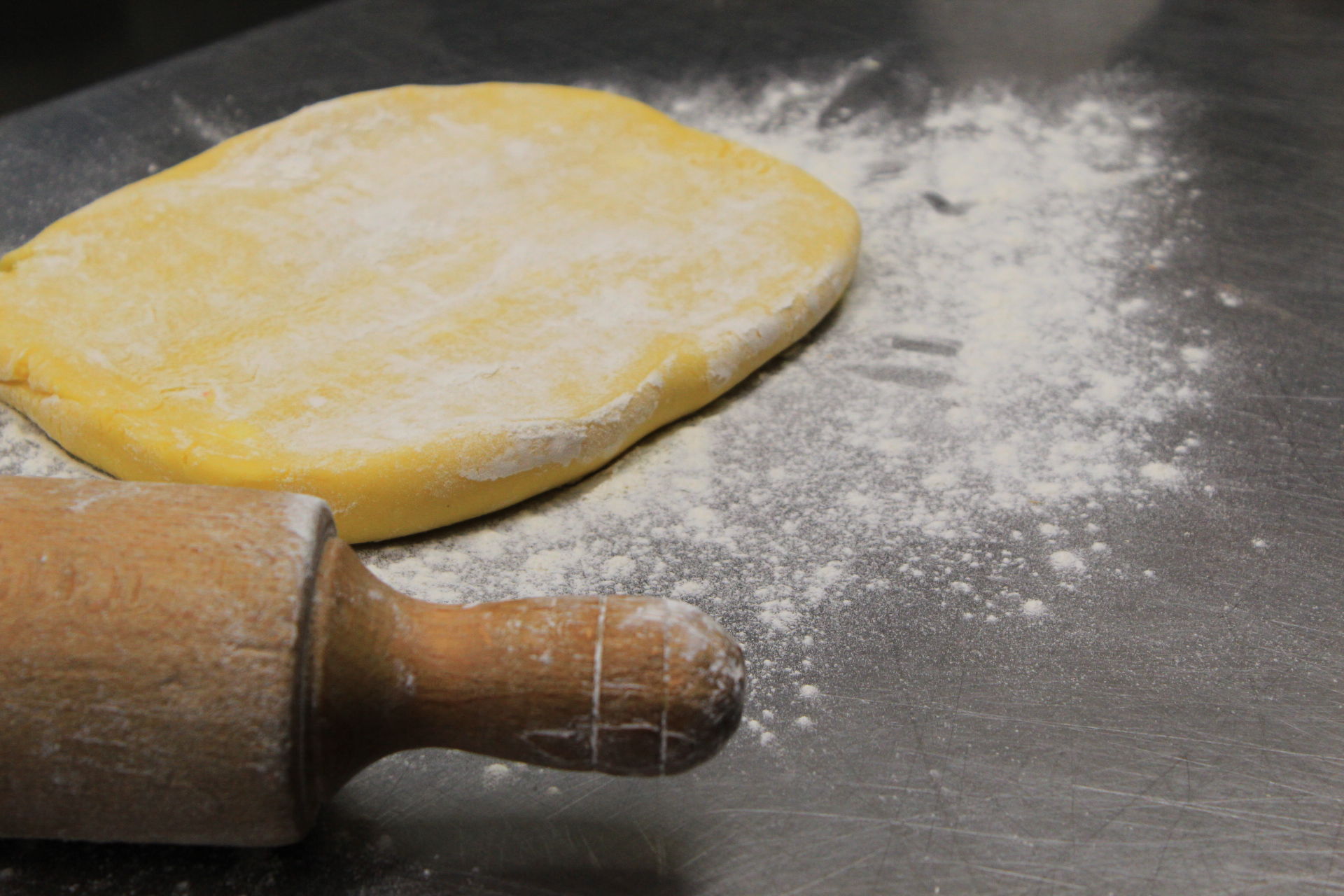 - Put the mixture in a pastry bag and add it to the pastry.Cut some small strips of pastry and lay them criss-crossed on top of the cake. - Bake the cake at 180 degrees for half an hour. - Once ready, drizzle the surface of the cake with the Alkermes liqueur.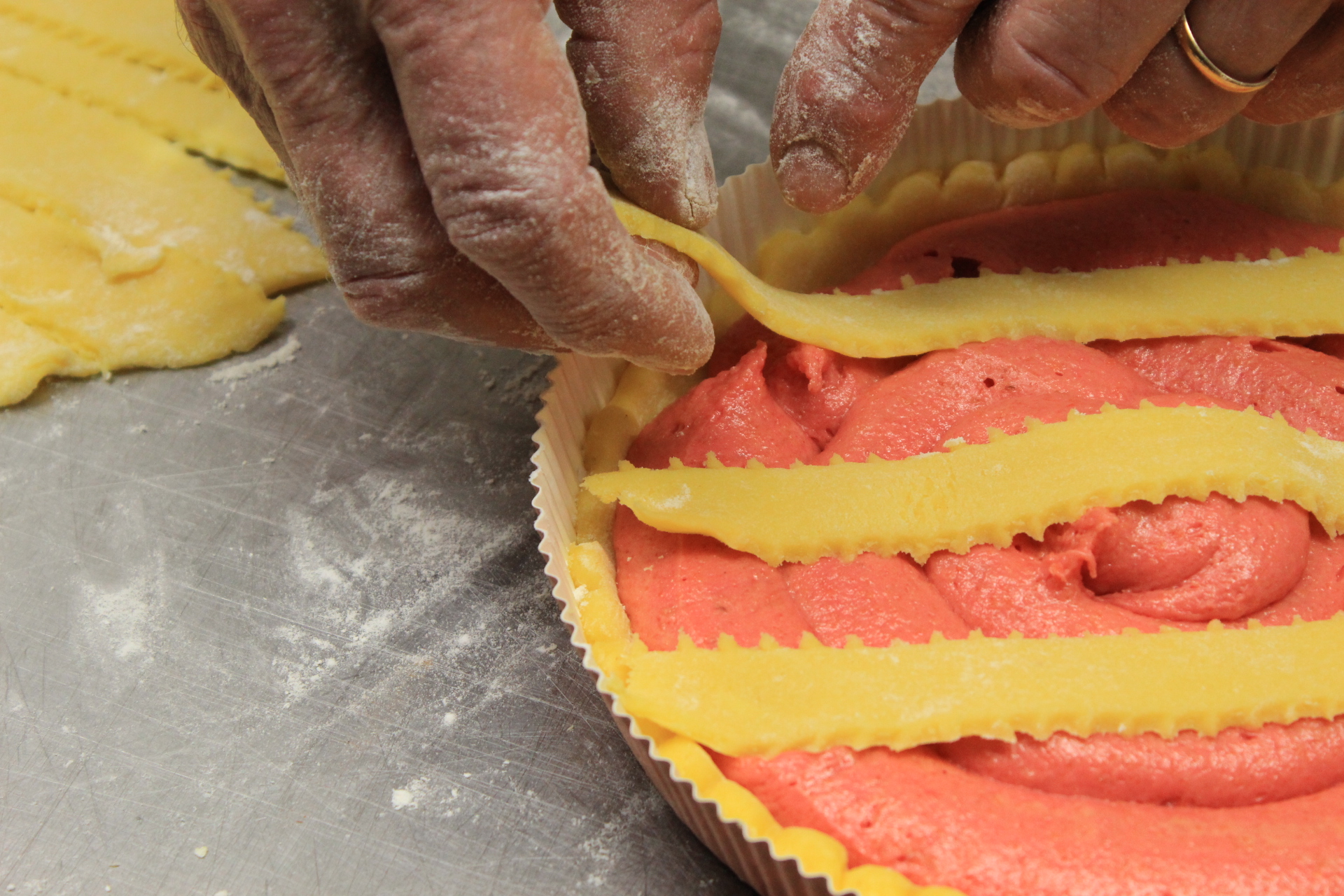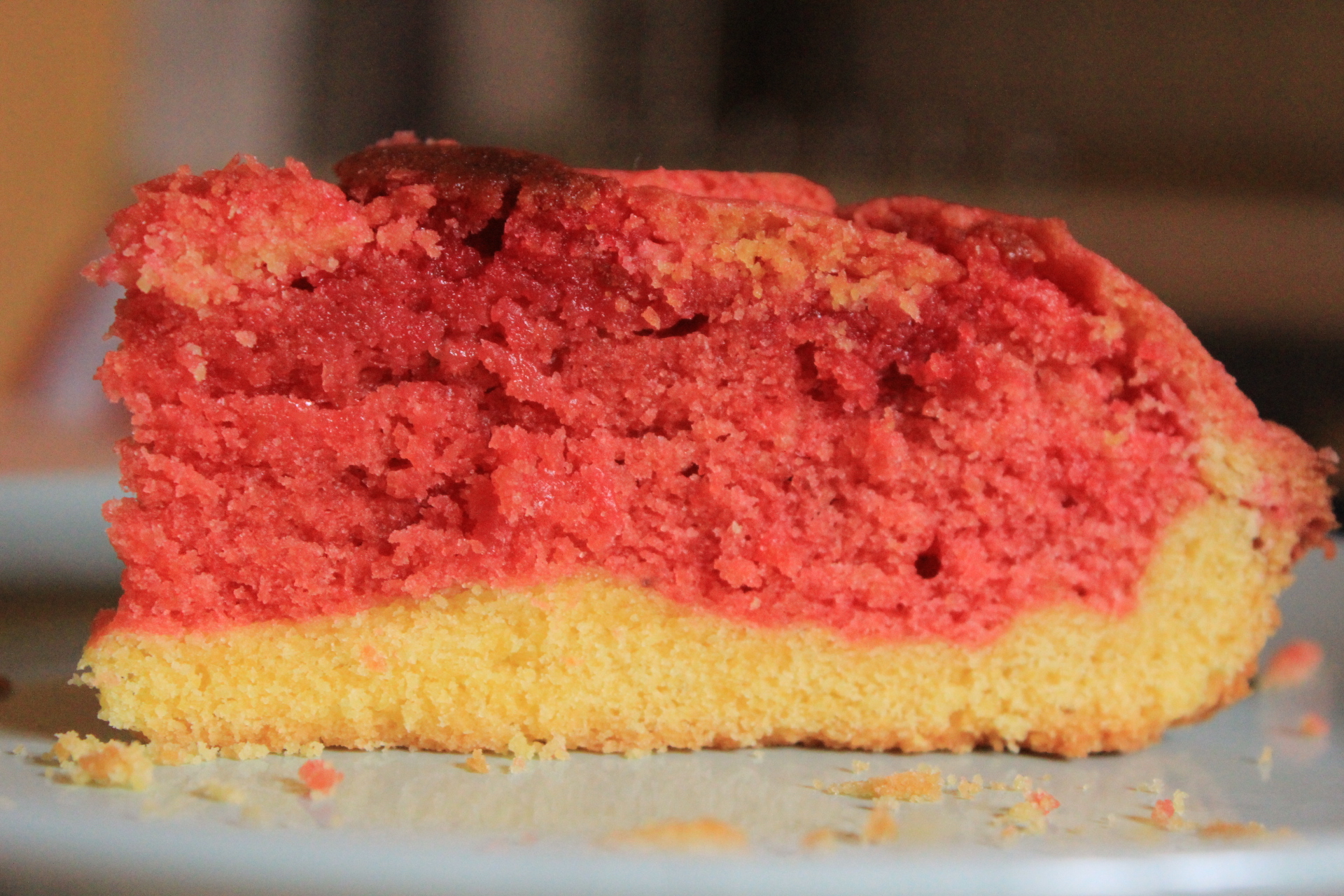 Photos taken by Flavia Cori at 
Bonci pastry laboratory
Special thanks to  Michele Mezzasoma (Bonci chocolate master), Sergio Bonci (Bonci pastry chef) and Angela Mugnai (Italian I)
You might also be interested in