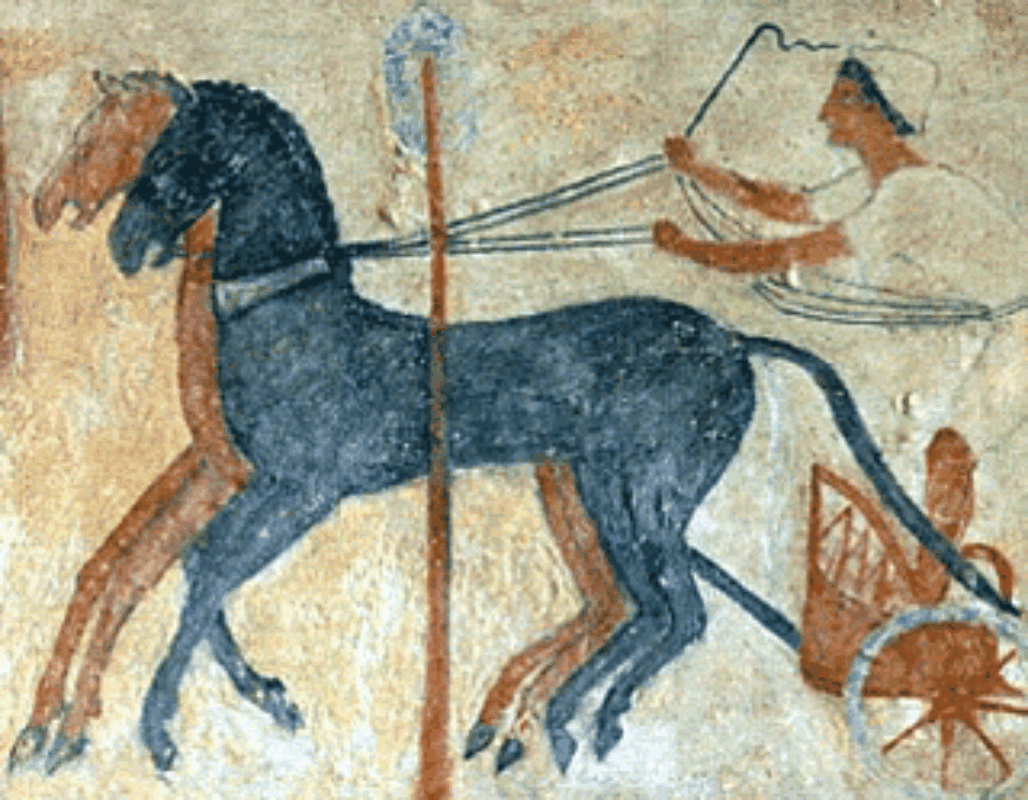 Visit the Labyrinth of Porsenna in Chiusi
Etruscan galleries and underground passages for supplying water
Between the 7th and 5th centuries BC,
Chiusi
was one of the most important towns in the
Etruscan Dodecapolis
("league of twelve cities"). In his Naturalis Historia,
Pliny the Elder
tells that the legendary
Etruscan king Porsenna
was buried in a majestic tomb inside an unfathomable labyrinth; and according to a medieval legend, the sarcophagus was guarded inside golden chariot pulled by 12 golden horses, watched over by a hen and 5,000 chicks, also made of gold. For a long time, folk tradition had it that Porsenna's burial place was the network of galleries that unwind beneath Chiusi. In reality, these are an
Etruscan aqueduct
, consisting of passageways of different sizes (around 1 metre wide and 2-5 metres high), laid out on different levels, where the water, after filtering through the rocks, was collected in large basins and drawn from wells.
The route starts from the
Museo della Cattedrale (Cathedral museum) in Piazza Duomo
, and finishes up in a large round Etruscan-Roman reservoir from the 1st century BC with a double barrel vault held up by a central column. The structure is made from dry stone walls of blocks of travertine which are covered in cocciopesto, a mixture of pottery fragments held together by lime, ensuring they were perfectly water-tight. From the tank you go up a small spiral staircase to the base of the defensive tower built in the 12th century which was transformed into a bell tower when a bell was added at the end of the 1500s. From the top of the
tower
you can enjoy a splendid view: the picturesque roofs of the historical centre of the town, the medieval fortress, the "Beccati questo" (Take This!) and "Beccati quello" (Take That!) towers whose names derive from the implacable rivalry between the people of Siena and Perugia; and also the lakes of
Chiusi, Montepulciano and Trasimeno, the Amiata and Cetona mountains, Città della Pieve, Cortona and Orvieto.Opening times
From 1st June to 15th October: 10.00am-12.45pm and 4.00pm-6.00pm. From 16th October to 31st May: 10.00am-12.45pm (working days); 10.00am-12.45pm and 3.30pm-6.00pm (Sundays and public holidays).
Ticket prices
Full price: € 3,00. Groups: € 2,50. Schools: € 2,00.
Guided tours
IIn Italian, English, German, French, Spanish and Dutch. Visits in a foreign language must be booked (an additional fee could be requested for the guide on top of the entrance ticket price). Group visits can be booked outside opening hours
Tour route
There is an easy route: 30 min, 200 m.
How to get there
A1 motorway, Chiusi-Chian- ciano Terme exit. - SS 146 main road to Chiusi.
Train: 2 km from the Chiusi-Chianciano Terme railway station, Florence-Rome line; then continue by bus to the historic centre of the town (leaves from the railway station every 30 min). Bus: La Ferroviaria Italiana (LFI) bus service, Chiusi-Montepulciano line.
Information
Labirinto di Porsenna
Piazza Duomo Chiusi (SI)
Ufficio turistico Piazza Duomo, 1 Chiusi (SI) Tel./fax +39 0578 227667
Apt Chianciano Terme - Val di Chiana Tel +39 0578 67111 Fax +39 0578 64623
www.terresiena.it
aptchiancianoterme@terresiena.it
You might also be interested in