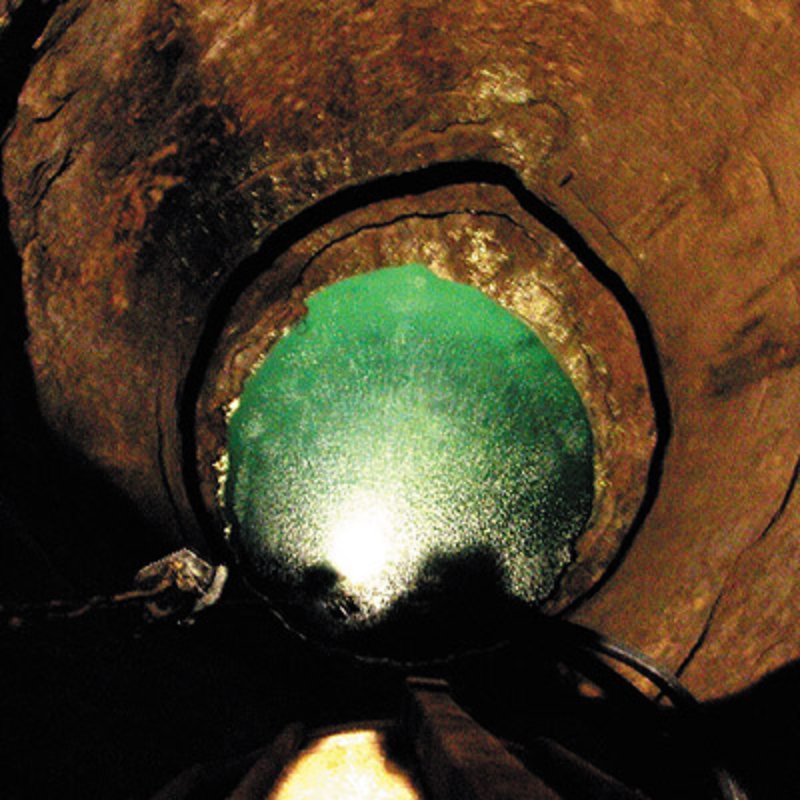 Visit the Chiusi Museum in Chiusi
Etruscan Underground Passages
The visit starts from
Palazzo delle Logge
, in Via II Ciminia 2, where
"The Labyrinth" section is laid out,
and continues in Via Baldetti 8, with the "Poduction Activities" and "Epigraphy" sections. "The Labyrinth" section documents the myth of the Etruscan king Porsenna through panels, interactive objects, photos and a large model. The
king's mausoleum
is said to be housed in the heart of a labyrinth dug directly underneath Chiusi. On display in the "Production Activities" section are agricultural tools from the 19th and 20th centuries. The underground rooms house kitchen and canteen pottery (1st century AD) and a collection of Etruscan and Roman transport amphorae. After this display is a room with a 2D reproduction of an
Etruscan banquet
as portrayed in the frescoes in the Colle di Chiusi tomb.
The trail continues in the "Epigraphy" section, located in fascinating Etruscan underground passageways that unfold over 140 metres. From here it is also possible to see a small lake 30 metres below road level through a monumental well. It is the only museum section in Italy entirely dedicated to Etruscan epigraphy with 500 inscriptions on funeral urns and tomb covers. Due to the great quantity of inscriptions found in the area around
Chiusi
(around 3,000 in all, which can be dated between the end of the 2nd century BC and the beginning of the 1st century BC), it has been possible to reconstruct a sort of "Etruscan demographic register": the history of the families, their family trees and the social rankings that the single people achieved.
Useful Information
Flash-free photography is allowed.
Opening times
From November to April: Thursdays and Fridays 10.00am-1.00pm; Saturdays and Sundays 10.00am-1 .00pm and 3.00pm-7.00pm. Guided tour times: 10.10am, 11.10am, 12.10pm, 3.10pm, 4.10pm, 5.10pm.
From May to October: from Tuesday to Sunday 10.00am- 1.00pm and 3.00pm-7.00pm. Guided tour times: 10.15am, 11.30am, 12.45pm, 3.15pm, 4.30pm, 5.45pm.
Ticket prices
Full price: € 3,00. Reductions: € 2,00. Free for children aged under 6 and the over-65s.
Guided tours
In Italian, English, German and French. Included in the ticket price.
Tour route
There is a trail that goes through the three sections of the museum: I: "The Labyrinth"; II: "Production Activities"; III: "Epigraphy".
How to get there
A1 motorway, Chiusi-Chi- anciano Terme exit. - SS 146 road to Chiusi.
Train: 2 km from the Chiusi-Chianciano Terme railway station, Florence-Rome line; then continue by bus to the historic centre of the town (leaves from the railway station every 30 min). Bus: La Ferroviaria Italiana (LFI) bus service, Chiusi-Montepul- ciano line.
Information
Museo Civico di Chiusi
Chiusi (SI)
Ufficio turistico Piazza Duomo, 1 Chiusi (SI) Tel./fax +39 0578 227667
Apt Chianciano Terme - Val di Chiana Tel +39 0578 67111 Fax +39 0578 64623
www.terresiena.it
aptchiancianoterme@terresiena.it
You might also be interested in