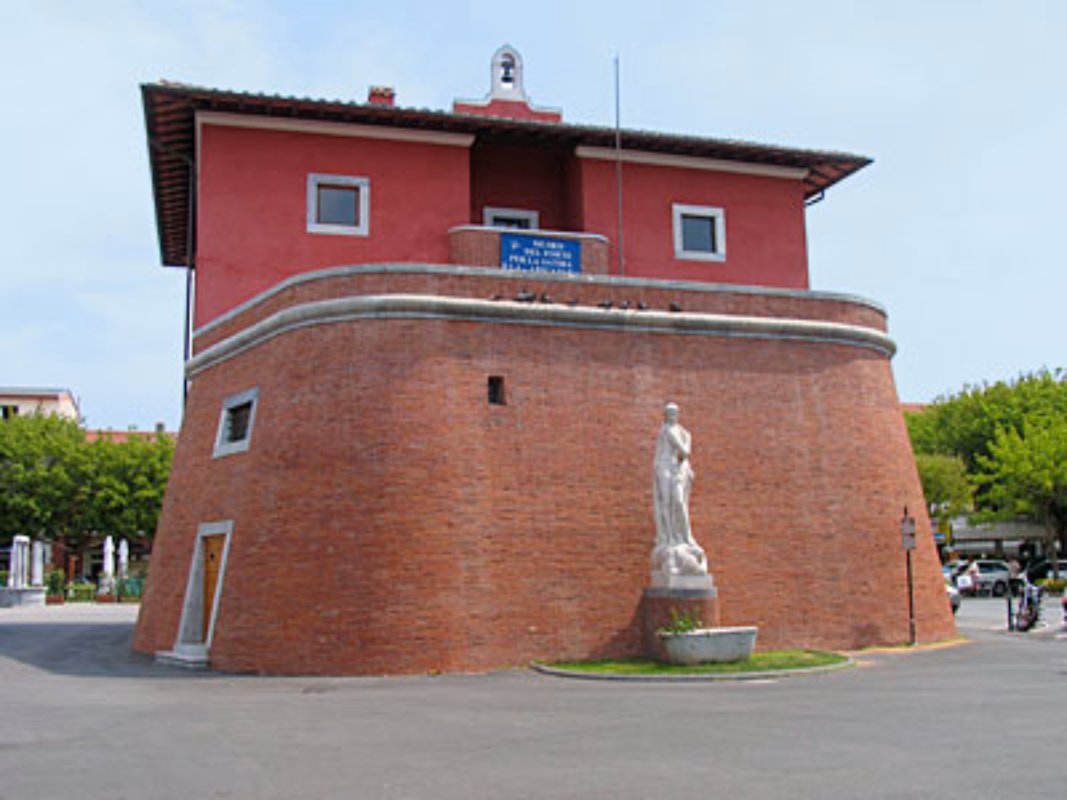 Viareggio to Pietrasanta: Coastal towers and military towns
Geographic diversity gives rise to various types of military constructions
The Versilia coast's diverse geographic nature gave rise to vastly different types of fortresses and military constructions. The coastal towers are flanked by castles and fortresses. The Torre Matilde in Viareggio, the Motrone fort in Forte dei Marmi, the Sala fortress and the Florentine fortress in Pietrasanta belong to the first group. The surrounding hillsides boast castles such as Camaiore and Massarosa.


If the medieval coastal towers were used as lookout towers to signal pirate ships, the 18th c. forts were primarily used for customs purposes. A typical example of this type of fort is the one Forte dei Marmi. The castles in the surrounding hills were more complex as they had to function both as defensive structures and homes. None were built above 400 m as this was the maximum altitude to cultivate olives and grapes, essential for the populations. They were small self sufficient communities who gathered within the castle walls to protect themselves from enemy attacks. The various fortified villages in Camaiore are worth a visit.
You might also be interested in
Versilia
Golden beaches, little towns and nature parks worth discovering, a mild climate and nightlife brimming with performances and entertainment: this is Versilia. ...
Scopri Versiliakeyboard_backspace