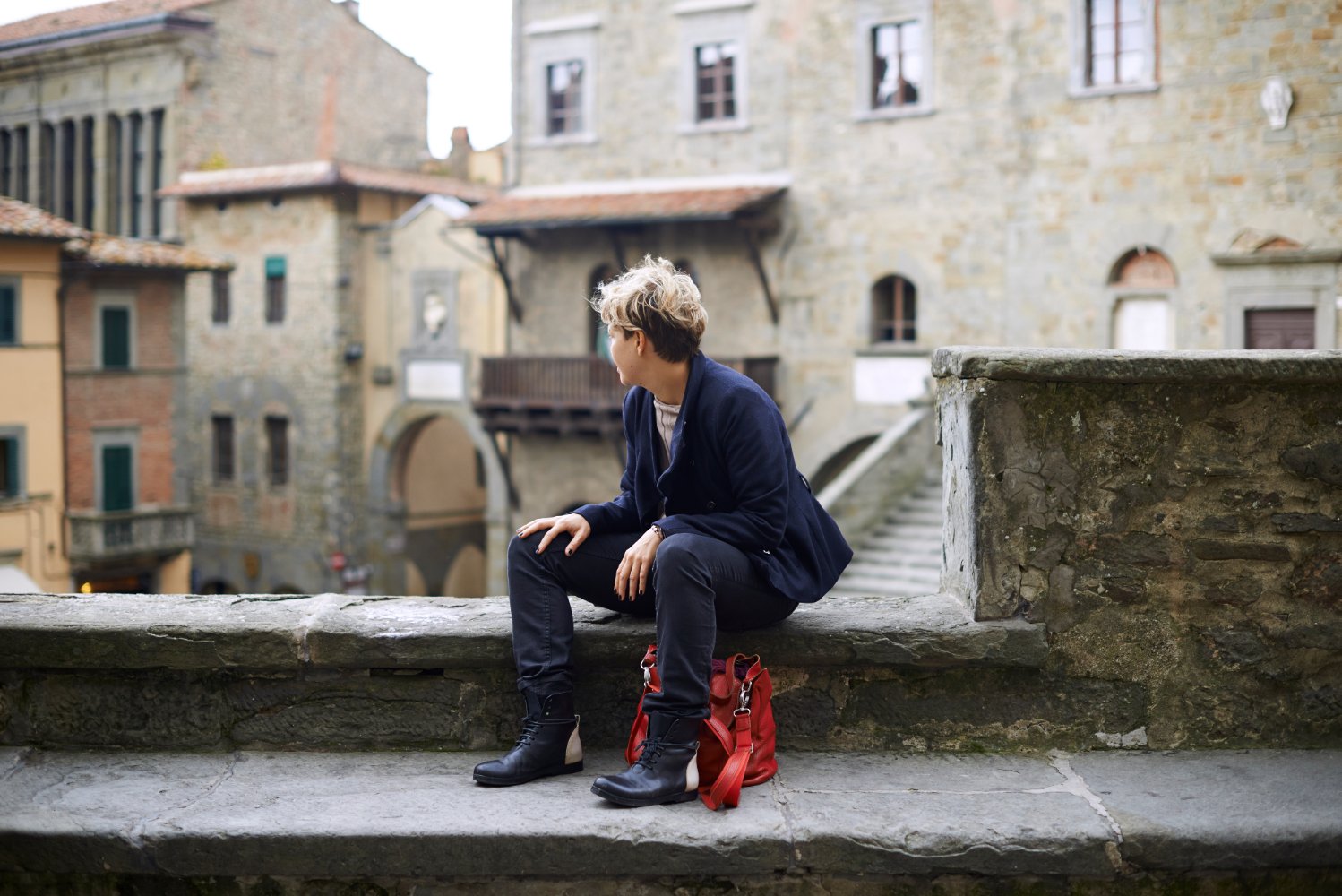 An article by Monica Gazzo
The charming town of
Castelfiorentino
(or Castello, as its inhabitants prefer to call her), it's located in the heart of the
Valdelsa valley
, a few steps away from Florence. The Elsa river, a tributary of the Arno, divides it into two distinct parts. The ancient historic centre developed on a hill on the left bank of the river, was once part of the early
Via Francigena
, mentioned by Archbishop Sigeric on his way to Canterbury around 990. Due to its proximity to the Via Francigena, the town flourished and numerous churches, hospitals and inns were built. From the top of the hill, you can see the bell tower of the Collegiate Church of Santi Lorenzo e Leonardo, built in 1219, one of the oldest Romanesque brick buildings in Valdelsa. The new buildings visible along the Elsa valley were rebuilt after WWII, since the town was heavily bombarded.
Once there was a
rectangular fortress, called Timignano, protected by brick walls
, with defense towers, recently restored by the municipality.
Most churches in Castelfiorentino are fine examples of the Valdelsa romanesque style, with exposed bricks façade, a pitched roof reinforced by buttresses on both sides and a window on top of the entrance. They also have two story brick towers. The uniquely decorated dome of the
church of Santi Lorenzo e Leonardo
was designed by architect Bernardo Ciurini and was added in the XVIII century.
At the crossroads of the Via Francigena and the Volterrana, Castelfiorentino was visited in early 1817 by the French writer
Stendhal
, on his way back from Volterra. A diary entry confirms it:
"This evening at 6 o'clock, returning from Volterra, I entered this village, located a few leagues from Florence. I had attached the skinniest and fastest little horse in the world to the sulky, but I controlled him in order to be forced, as it were, to ask for hospitality at a house in Castel Fiorentino."
Stendhal only spent the night in town, but apparently he had a great time:
"I found three of those Tuscan peasant women who are very lovely and (…) they took turns improvising stories of the Arabian nights sort (…). This mixture of madness and moving truth produces a delightful effect in me; there were moments, as I listened to these stories, when I thought I was in the XVth century."
Along the Via Volterrana, an exception to the local romanesque architecture is the
Church of Santa Verdiana
, built in early XVIII century. It features a baroque façade by Bernardo Fallani, decorated with six terracotta statues that represent the virtues, by Ignazio Miert. In an underground damp cell Saint Verdiana spent thirtyfour years with the only company of two snakes. Next to the church, a recently inaugurated museum contains works by Cimabue, Giotto and other Tuscan painters.
Near the train station, in Piazza Gramsci, is the recently restored
Teatro del Popolo
, originally built between the XVIII and XIX centuries, that houses theatre and music events every season. Next door, in the Ridotto-turned cinema, regular film programming takes place.
[All photos and text © Monica Gazzo]
You might also be interested in