UNESCO sites in the Siena area
Four must-see World Heritage Sites
While in Tuscany, don't miss the chance to view four exciting places that
Unesco
has declared
Heritage for Humanity sites
.
Siena
is an inventive masterpiece and its buildings were designed as part of a
masterful urban plan
that is in perfect harmony with its surrounding cultural landscape.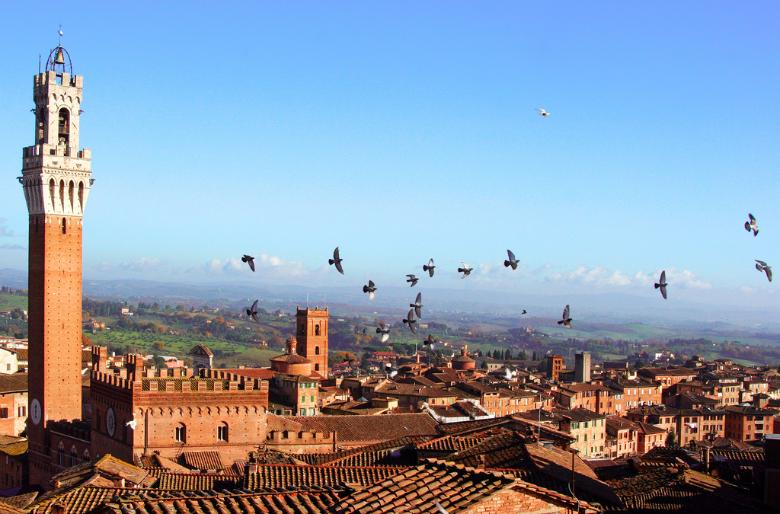 Another must-see site is Pienza. This ideal city commissioned by Pius II, was added to the Unesco hall of fame in 1996. It is considered a universal city that reflects Humanistic principles in its urban plan, representing the concept of the ideal city. Pienza played a fundamental role in successively influencing urban development in Italy.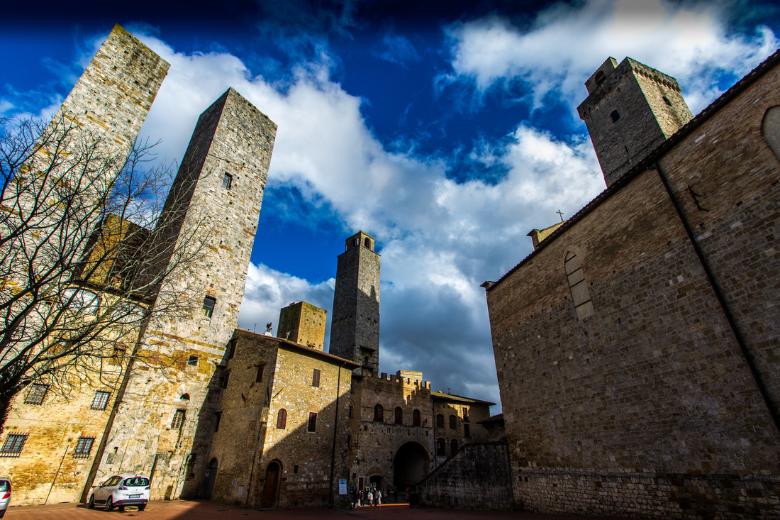 San Gimignano
is known as the
Manhattan of the middle ages is p
art of the Unesco family since 1990, it represents a prime example of creative genius and civic culture. This charming town reflects the technical, architectural and landscape-linked values of one of
humanity's most significant cultural epochs
.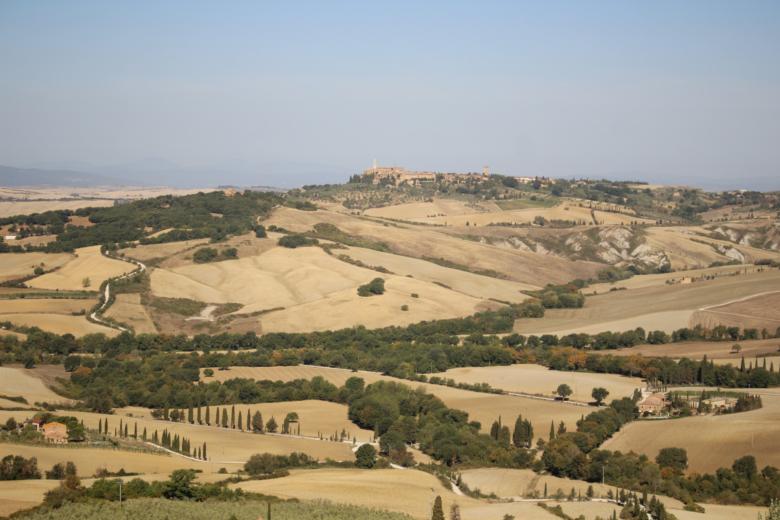 Val d'Orcia
is an example of universal, rural values. In 2004, the Committee decided to add the entire Val d'Orcia area to its list of World Heritage Sites, as it reflects how natural landscape was redesigned during the Renaissance to showcase the ideals of good government and uphold
well-developed esthetic principles
.
Landscape paintings of the Val d'Orcia area were popular in the Renaissance and they profoundly influenced the genre in Tuscany throughout the centuries that followed. These four cardinal points of interest are nestled in pristine landscape.
While in the area, make sure to appreciate the lush Amiata forests, the lovely Val di Merse, the elegance of the Chianti territory, the harmony of the Val di Chiana, the power of the Crete and the magic of the Val d'Elsa.
You might also be interested in