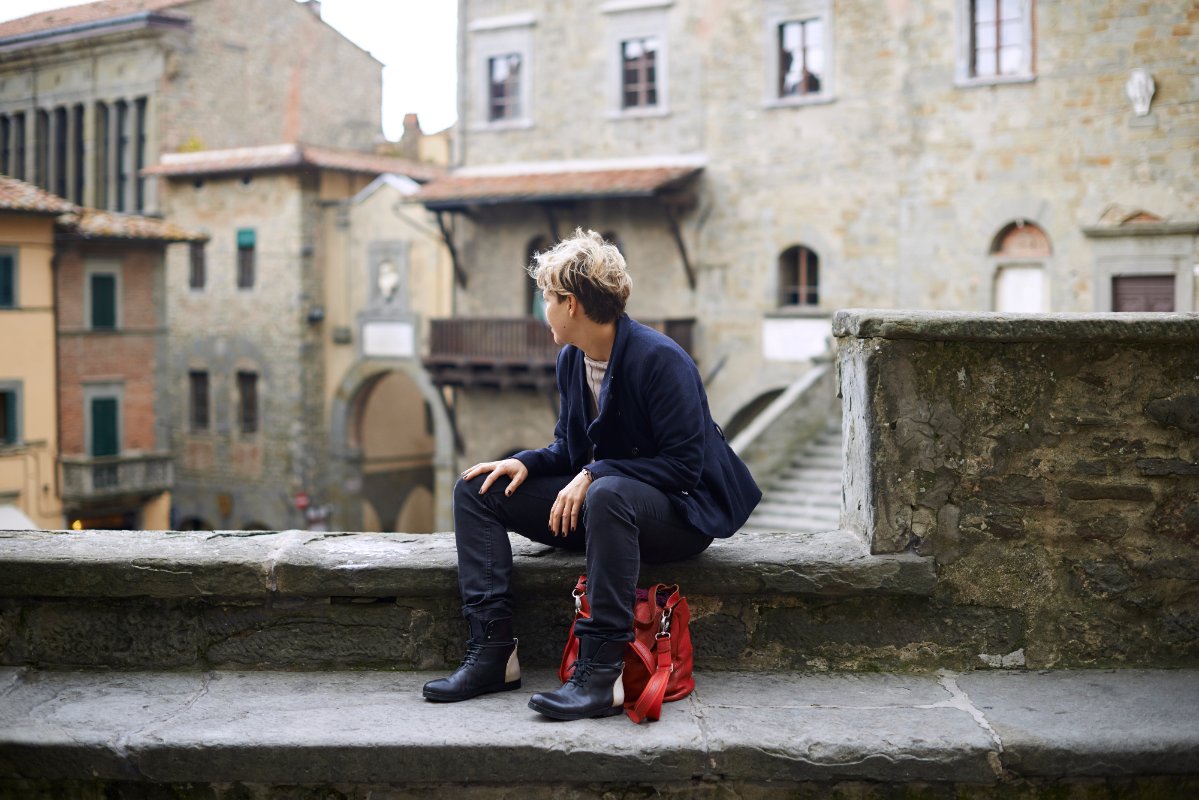 So you are traveling to
Tuscany
and you want to know how is the
weather
around here, right? Maybe you are not happy of checking out the weather at one single channel, but you visit at least 2 or 3! Which one is more accurate? Well, I guess it depends on your personality: if you are an optimistic person you will think the accurate forecast is the one who says "sunny" or "sunny with clouds". If you are more a pessimist type you will think the best thing to do is get an umbrella because it will certainly rain.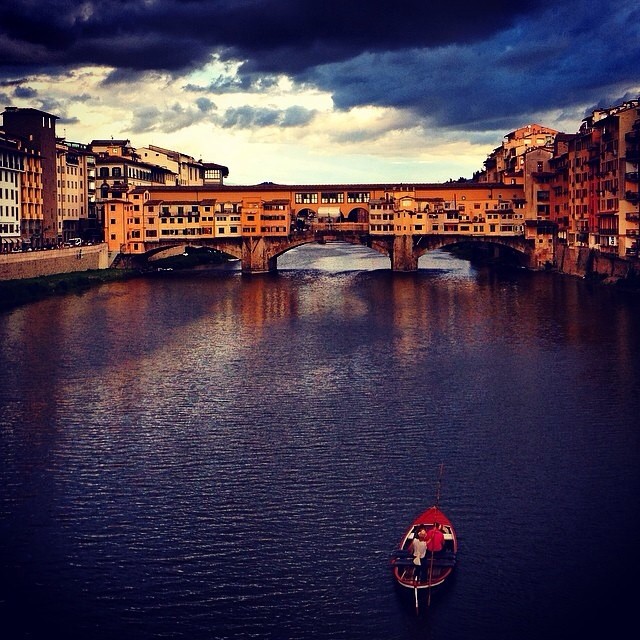 So I thought it would be a good idea to give you my list of weather forecast channels. I hope you find it useful and if you have other suggestions please leave a comment! For a real time forecast you can click on the title or on the image: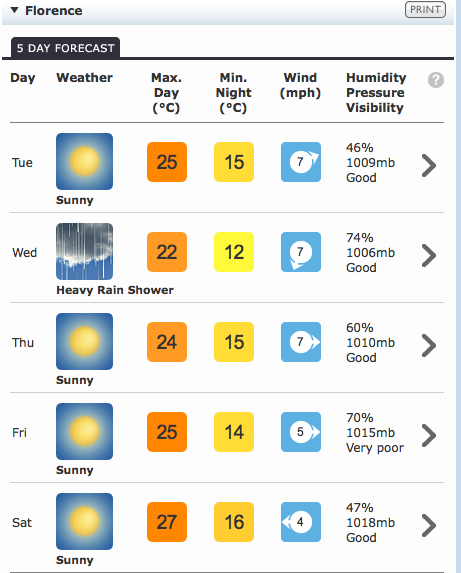 A great 5 day forecast with weather, max and min temperature, wind, humidity, pressure and visibility information.
They give you 10 days forecast with weather, max and min temperature, precipitation chance and the highest temperature.
The best part of the AccuWeather is the link "Next Week", so you can have an idea of how the weather will be next week, or even the week after that! There is also a fantastic section with details like the amount of rain and hours of precipitation, the time of sunrise and sunset and how many hours of daylight expected. Have a nice time here in Tuscany and tell me: are you getting a sunblock or an umbrella?
You might also be interested in