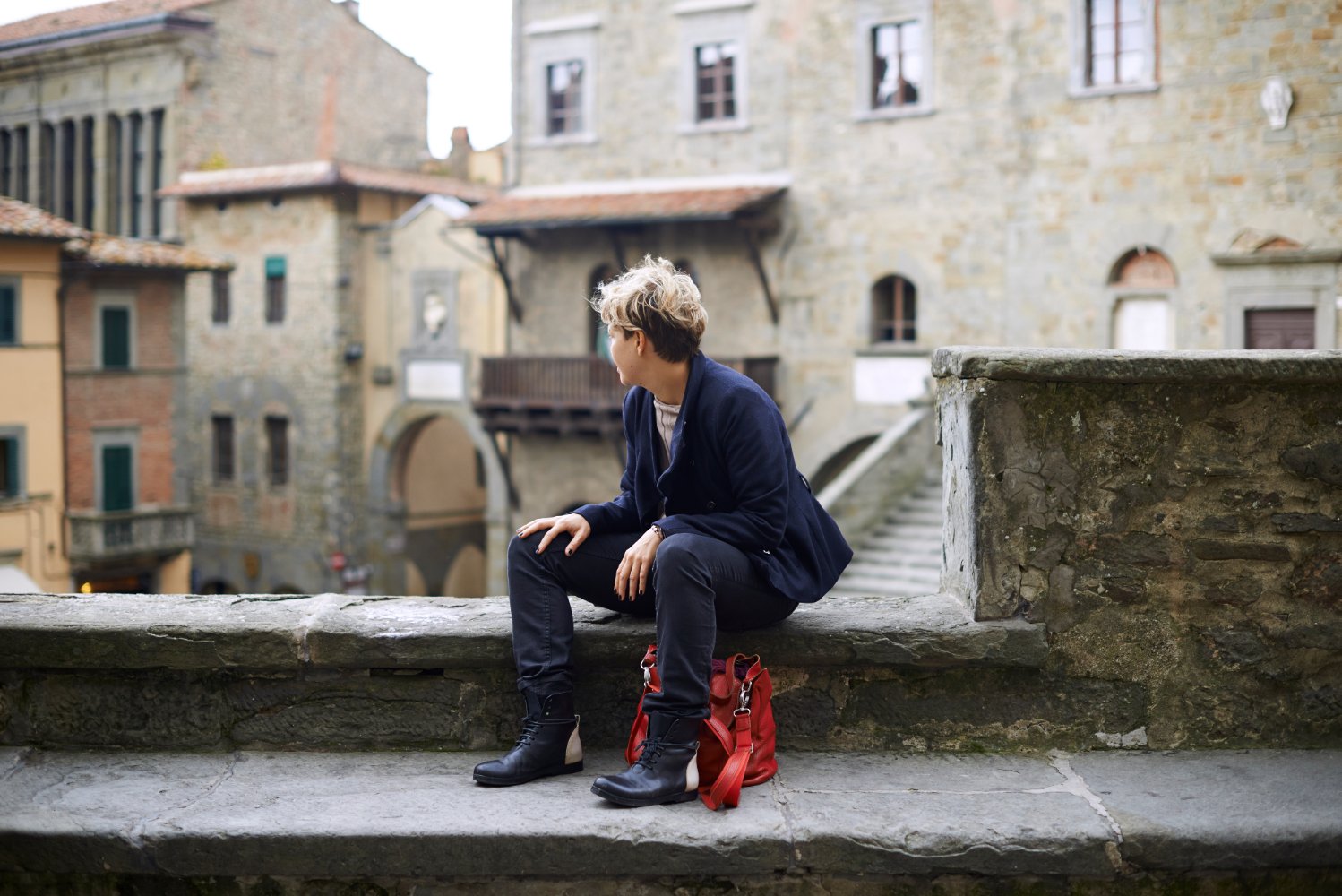 Tuscany seen through the photos of Daniele Dainelli
This is a guest post by
Daniele Dainelli
, a Tuscan photographer who shared his photos with us on
Around Tuscany Facebook Page
. Let's meet him and enjoy his snapshots. Daniele Dainelli approached the world of photography in the winter of 2012, when he bought his first reflex camera just for fun, as almost everyone does. His focus is on
landscape photography
, since Tuscany offers some of the most beautiful settings in the world.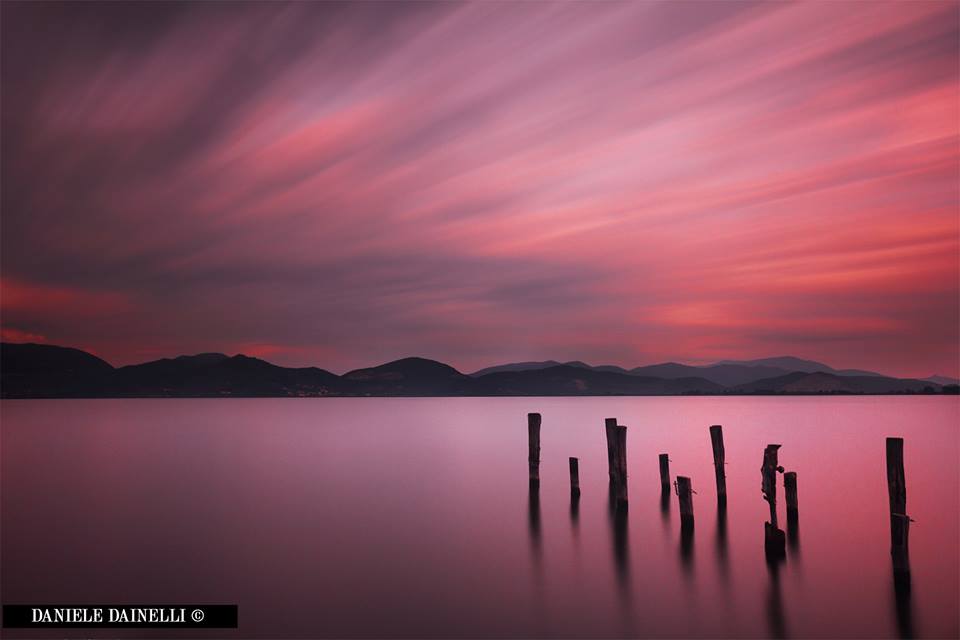 Photo #1
- A colourful sunset on the Massaciuccoli Lake, in a peaceful atmosphere that surrounds the house of the famous composer Giacomo Puccini.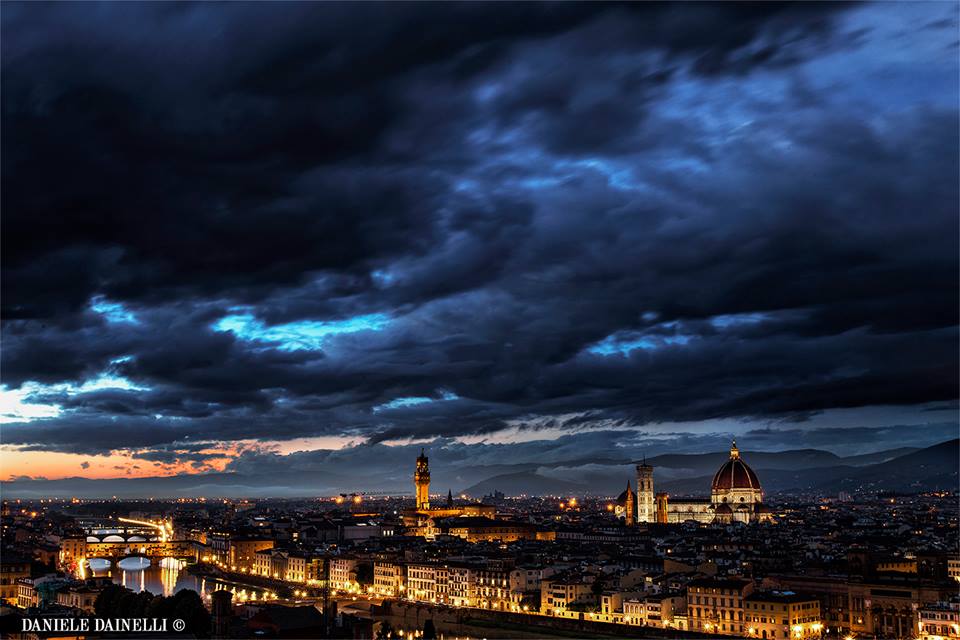 Photo #2
– Firenze as seen from Piazzale Michelangelo. Daniele compares the city to a carpet full of lights, history and art. A storm has just passed, the clouds are going out.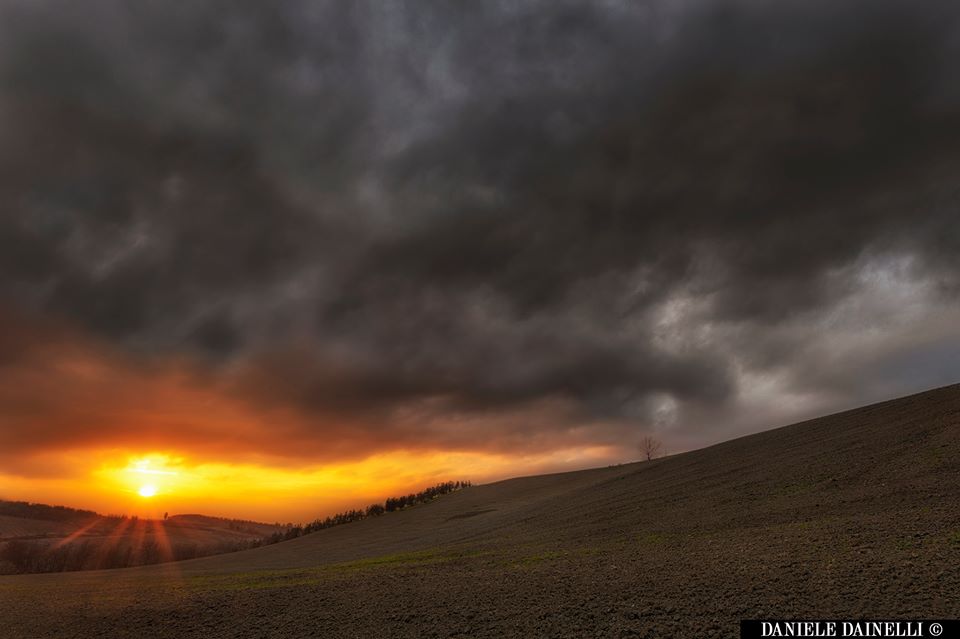 Photo #3
– A little ray of light through a grey day on the hills of the Val d'Orcia, after a short, beautiful sunset.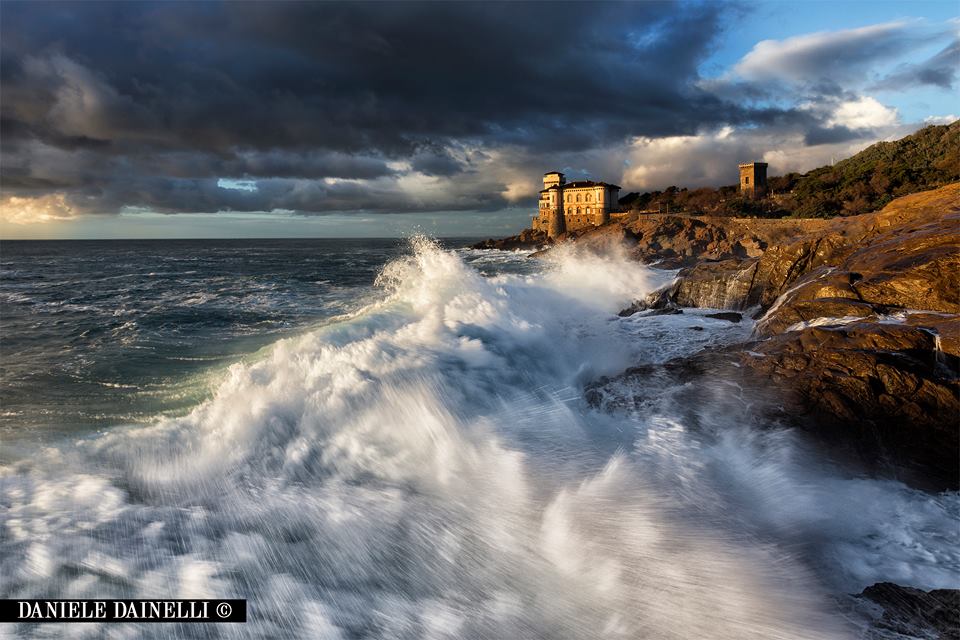 Photo #4
- The famous Boccale Castle topped with a majestic spring sea storm, blessed with a gold light. It is on the coast near Livorno and is considered one of the most beautiful landscapes in Italy.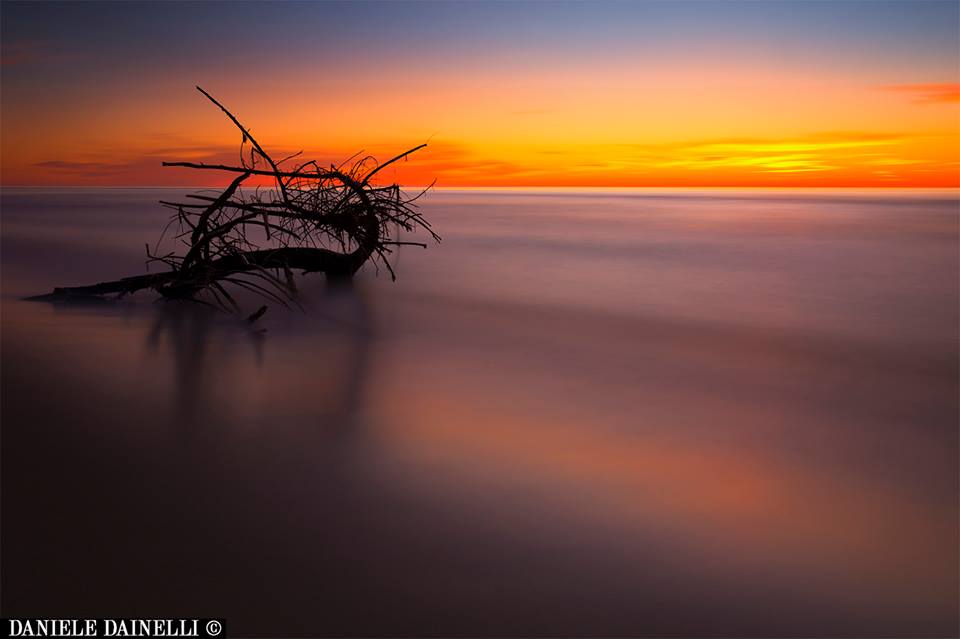 Photo #5
– An almost surreal sunset where the red melts with water in Marina di Vecchiano near the San Rossore Park in Pisa.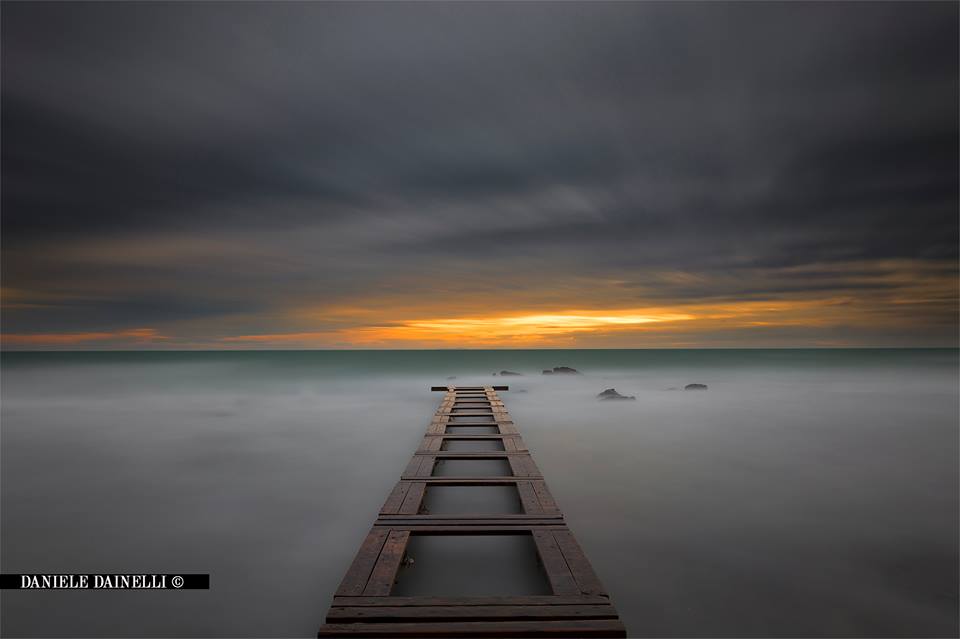 Photo #6
– This is a glimpse on a small pier on a beach near Livorno. The sunset lasted very little and then a storm began, almost as a gift for the photographer.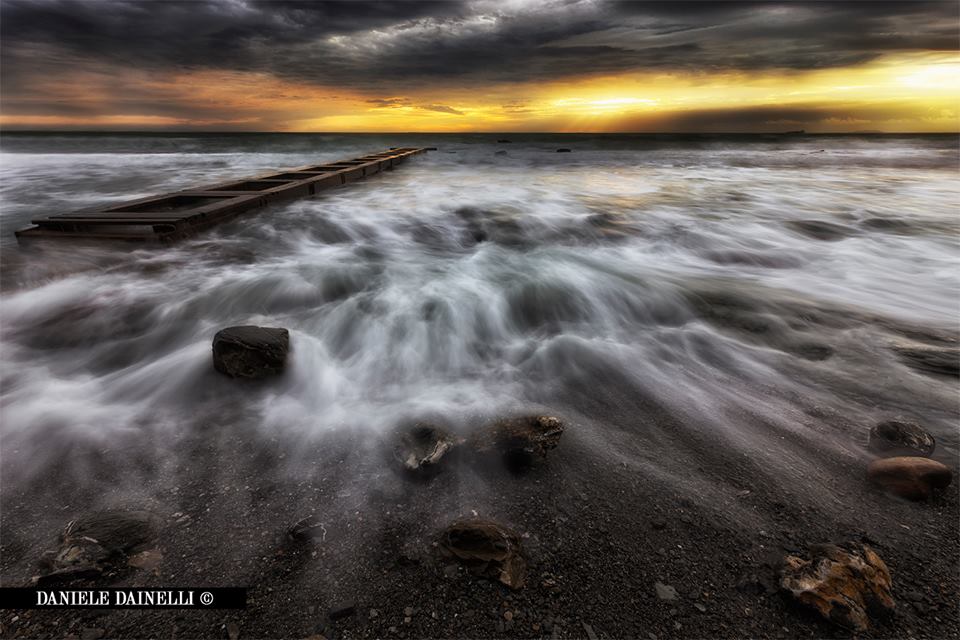 Photo #7
- Another view of the pier near Livorno, with the silky waves that lull the beach and the time that stands still.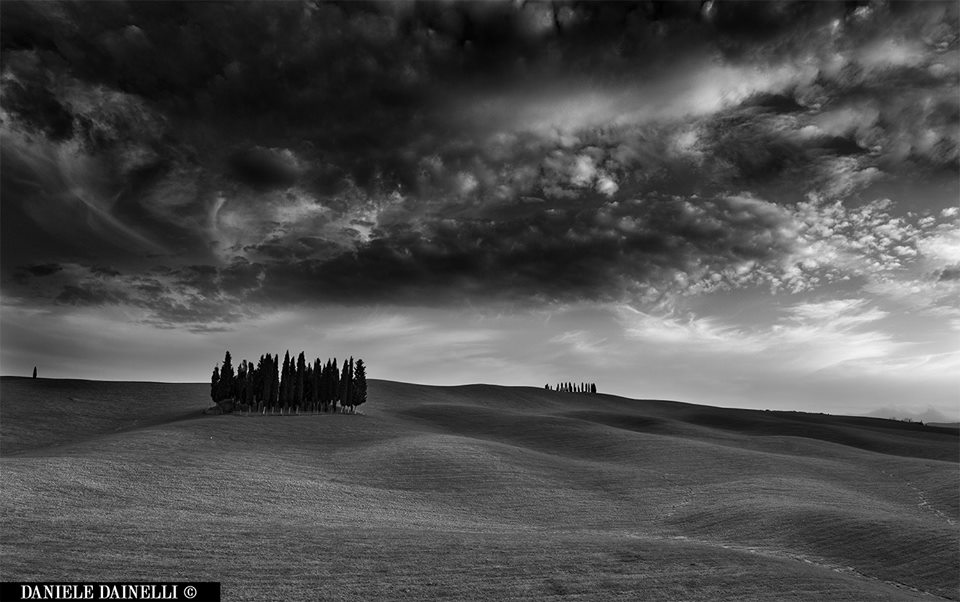 Photo #8
– This is a classic Tuscan setting, one of many photographers' favourite: the famous cypress trees in Val d'Orcia in a late winter day.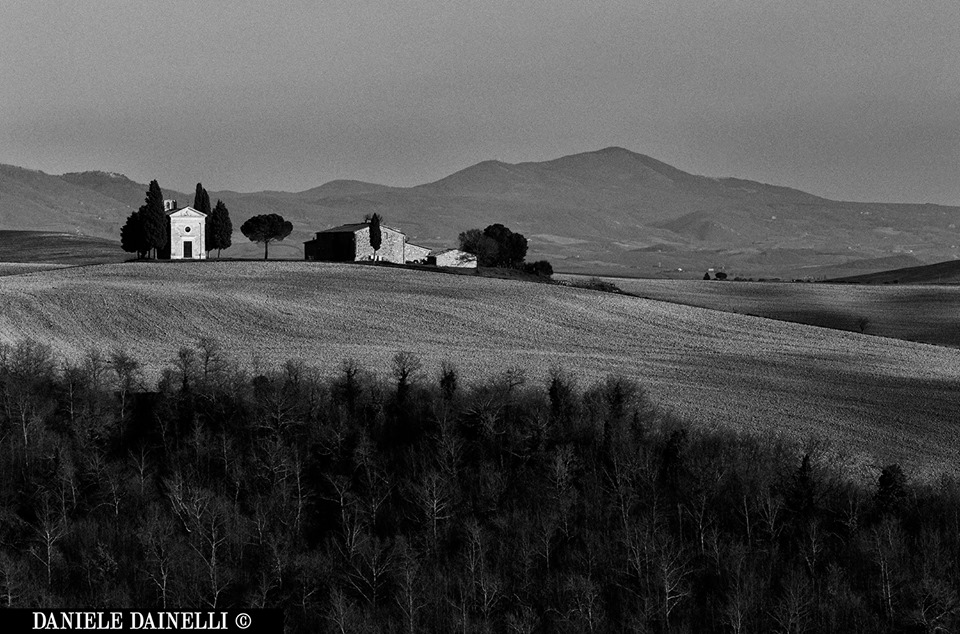 Photo #9
– A view of the beautiful Chapel of Vitaleta near the small village of San Quirico d'Orcia.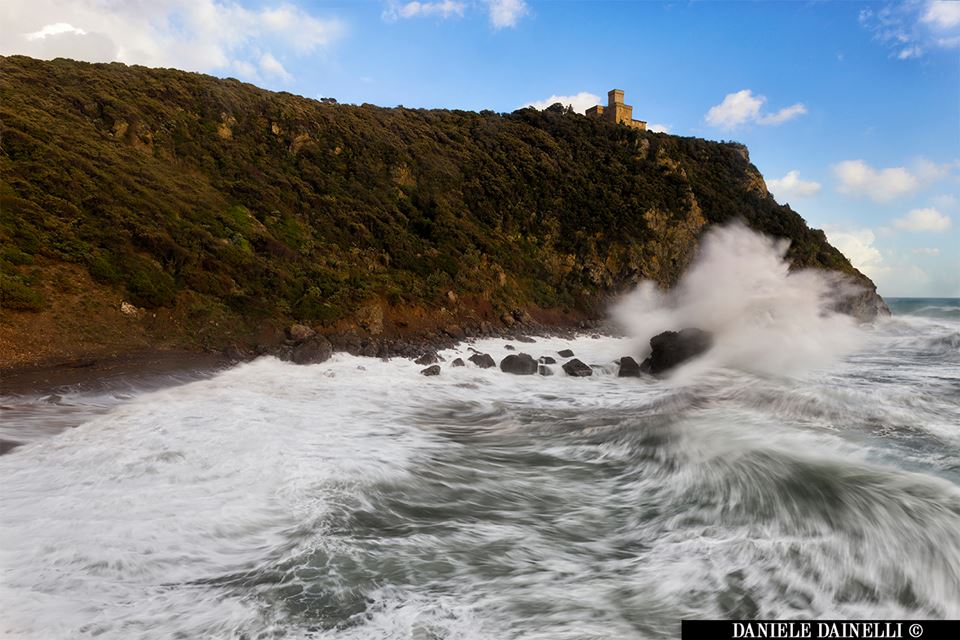 Photo #10
– A fearful sea storm at Cala del Leone, with the Sonnino Castle standing on the cliff like a majestic king. During summer the small beach near Livorno is a perfect destination, but during spring, when this photo was taken, there were many difficulties for the photographer: he had to stand in balance on the cliff top, against a strong wind and the splashing water, but still, it was a unique experience.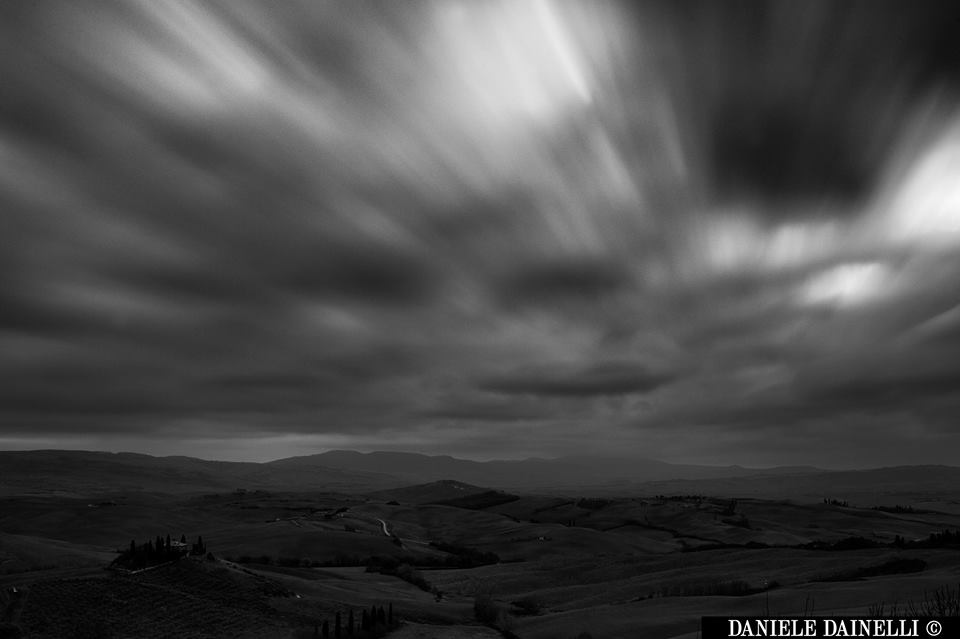 Photo #11
– This is one of the most famous views of the Val d'Orcia, Daniele's tribute to the beauty of this land. The photo was taken at dawn.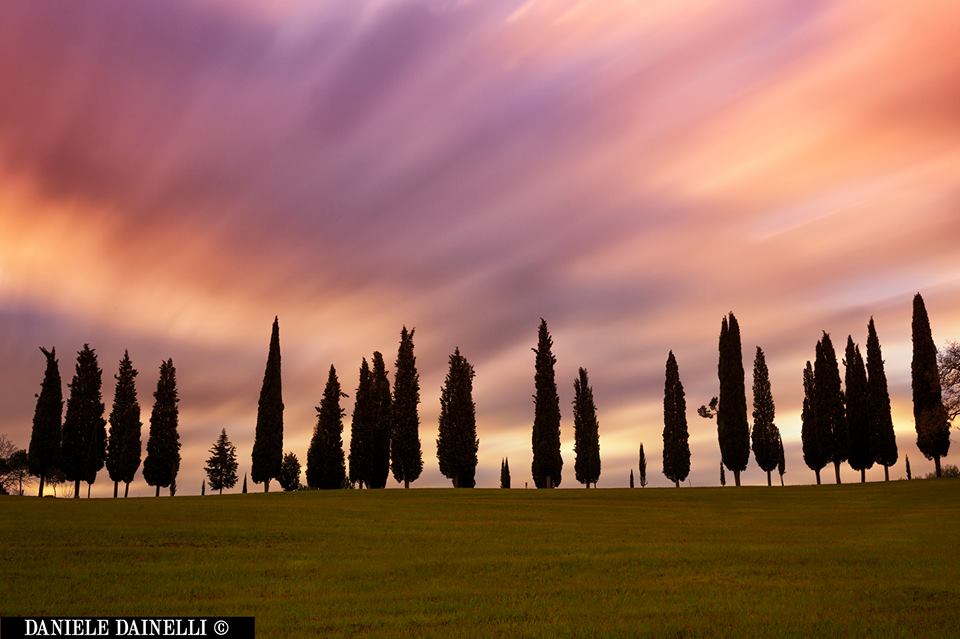 Photo #12
– This is one of my recent works and portrays another series of cypress trees at the edges of a country road in the heart of the Val d'Orcia. That sunset gave the photographer fantastic emotions and magical colours that won't be easy to findagain.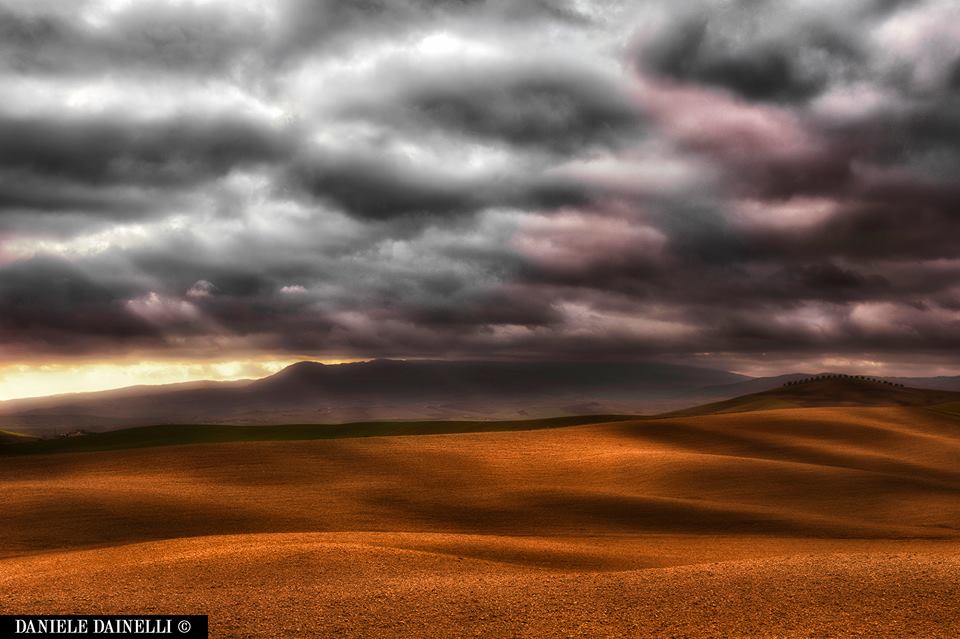 Photo #13
- The beauty of Crete Senesi in a winter morning, a dawn captured on the hills of the Val d'Orcia, where the rays of light are like swords cuttingthe grey clouds. ----------
Daniele Dainelli on 500px
You might also be interested in