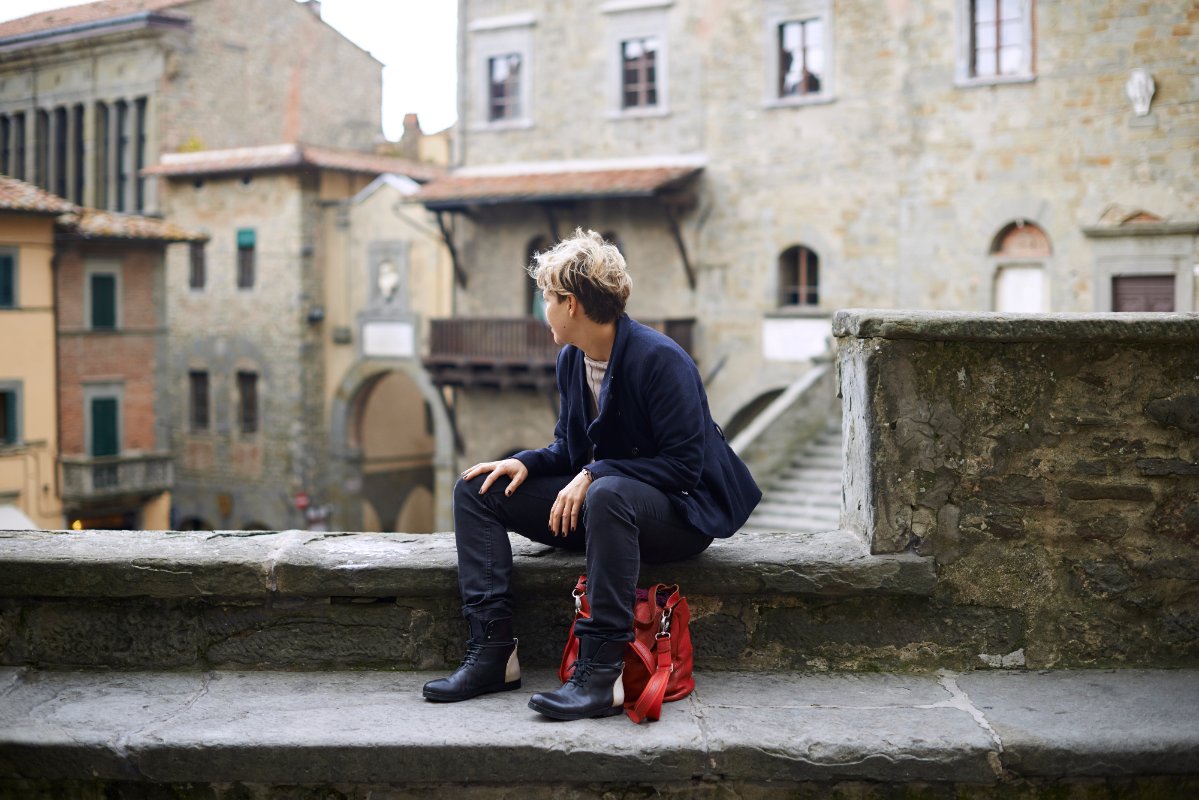 Most people have raved about Italy since tourism began, the country has it all: from landscapes, to art treasures, incredible cuisine, pleasant climate, a unique cultural legacy. Tuscany alone hosts more classified historical monuments than any country in the world. If all this sounds like an exciting and alluring adventure to you and you have the enthusiasm for visiting Tuscany but you don't feel like you have the satisfying financial resources, let us introduce you to Tuscany on a budget – the main astonishing places to see on a more than affordable budget:
The city of Florence and its museums are not to be missed by any means. The cityscape is dominated by the pinnacle of Brunelleschi's cathedral dome, the multicoloured Duomo beside the breathtaking Baptistry, Giotto's bell tower, Basilica di Santa Maria del Fiore. You can choose to visit each of these astonishing sights separately, or you can buy the combo ticket for 10 euros that includes climbing up to the cupola, the bell tower, the Baptistry, the remnants of the Santa Reparata church. Do not forget about the Uffizi Gallery also when in Florence where you can admire hundreds of paintings by Renaissance masters like Leonardo da Vinci, Michelangelo, Raphael and many others. You can visit this breathtaking gallery from Tuesday to Sunday between 8:15 and 18:50, for the full cost of 6.50 euros or the reduced cost of 3.25 euros.

Uffizi by night [Photo Credits: Chris Wee]

Go for wine tasting in Chianti during your stay in Tuscany and savour the best of the region. You can find a classic tour of an Italian garden and cellars without tasting for the approximate price of 10 euros/person, while one with tasting can go up to 25 euros/person. You can also use the occasion to relax in the Chianti hills and even have a picnic here, among olive trees.
The medieval town of Siena and its surroundings are another unique attraction in Tuscany. Here you can enjoy Piazza del Campo, a shell shaped piazza in the city centre, Palazzo Pubblico, Siena's City Hall for almost 800 years, Palazzo Salimbeni, or you can visit the Civic Museum (open November 1 to March 15: 10:00am – 6:00pm
 and March 16 to October 3: 10:00am – 7:00pm

, ticket price starting from 4 euros/ticket). The countryside surrounding the town is also breathtaking.

Siena - Museo Civico [Photo Credits: Darek Zoń]

Pisa is well known for its Leaning Tower, located in Piazza dei Miracoli, where you can also find the cathedral and the baptistery. The Opera del Duomo museum, Museum of the Sinopie and Camposanto are also worth a visit, the ticket prices varying between 5.00 and 9.00 euros. A few blocks away there is the Piazza dei Cavalieri, once the heart of power in the city.
Spend a day in San Gimignano, a small medieval town, famous for its architecture and the towers rising above the surroundings, there are 14 left. You can admire the Fortress of Montestaffoli as well as other museums and churches.

San Gimignano [Photo Credits: Rodrigo Soldon]

The charming town of Lucca, famous for its Renaissance-era city walls, is very easy to reach both from Pisa or Florence, by car as well as by train. Main attractions here are Piazza dell'Anfiteatro, the archeological remains under the church of Saints Giovanni and Reparata. The top of the walls that surround the town became a pedestrian promenade. Another must stop is the Cathedral of St. Martin with its relic of the Volto Santo di Lucca. Admission to the churches is free.
Take a minicruise of the Tuscan archipelago, a real heaven for sea and water sports lovers. You can take a one day mini cruise from Castiglione della Pescaia and Porto Santo Stefano to the main islands like Isle of Giglio, the Isle of Giannutri (a nature park with an astonishing archaeological site), the Isle of Elba, Capraia and Pianosa. For a Giglio-Giannutri mini cruise for example you will pay between 10 and 15 euros/person, while for Elba the costs vary between 8 and 15 euros/person.

Capraia Island [Photo Credits: Michela Simoncini]

Discover the Maremma area, an impressive region with ancient roots, where you can see from hills to mountains, sea and natural thermal baths. Visit the charming fishing village of Talamone, surrounded by the Natural Park of the Maremma, the Tarot Garden in Capalbio, open between 1 April - 15 October , from 2:30pm to 7:30pm, with the full ticket price of 12 euros and 7 euros – reduced fee, the town of Saturnia and its thermal baths.
Cortona is a small charming town in the south of Tuscany, enclosed by stone walls. The heart of Cortona is Piazza della Repubblica with the Palazzo Comunale, the Diocesan Museum, open April-October: everyday from 10am to 7pm; November-March: Tuesday to Sunday from 10am to 5pm and also the MAEC museum of the Etruscan Academy and of the City of Cortona, open from April 1st to October 31: every weekday from 10:00 to 19:00, from November 1 to March 31: 10am to 5pm; closed on Mondays, with a ticket price of 8 euros. You can also purchase a combined ticket for MAEC and Diocesan Museum for 10 euros.

Cortona [Photo Credits: Alain Muller]

Take a cooking class while visiting Tuscany and soak up some of the amazing Tuscan cuisine. There are many cooking schools here that offer one day classes to week long courses, with varying prices, starting from approximately 100 euros, that usually include a copy of a recipe book.
Tuscany is one of the most popular places to visit in Italy, which is itself one of the most popular tourist destinations in the world. Do not miss out on your dream vacation in Tuscany, it will certainly not be one to forget! Author of the guest post: Bungalow.Net
You might also be interested in