Tuscany in a helicopter
Seeing the spectacular region from on high
Plenty of travelers take advantage of the chance to get up close and personal with Tuscany's monuments and landscapes here on solid ground. But there's one exclusive way of seeing the region that will differentiate your experience from everyone else's – and help you avoid crowds entirely. Exploring Tuscany in a helicopter adds a whole new meaning and depth – pun intended – to that ubiquitous hashtag #FromAbove. Imagine a literal bird's-eye view of Brunelleschi's dome, the towers of San Gimignano or the vibrant landscapes of the Val D'Orcia: taking a helicopter tour is an unconventional but unforgettable way for adventurous types to see Tuscany.
If the practical aspects of your time in Tuscany are at the top of your priority list, consider skipping out on car rentals and train or bus rides and simply arranging a helicopter transfer between your destination cities. Companies including Helitaly organize time- and cost-effective helicopter transfers that will connect you from your arrival airport to your destination (Florence, Pisa, Siena, Montalcino, Montecatini Terme, the Chianti region, Versilia and Val d'Orcia, among others). These short flights (usually around 20 minutes) are one way to get the experience of flying over Tuscany without the added costs of a more tour-oriented experience.
If instead you're more intent on getting commentary, unparalleled photo angles and the whole nine yards, numerous tour groups organize private helicopter tours of varying lengths and over a range of cities and regions. Foodies hungering for a culinary-focused experience in the countryside can tack on a helicopter tour if they want to pull out all the stops: L&B Italian Tours offers a luxury helicopter tour service that includes a stop off at a castle for a wine tasting and lunch, and has the option of flying over San Gimignano, Siena, Florence and the Chianti region, depending on the length of tour you choose (in-air times range from 20 to 50 minutes) and the regional focus you set upon booking. Across Tuscany offers a full day in the Val d'Orcia and a visit to two prestigious wineries and a lunch break in a Michelin Starred Restaurant. Between the experiences you will have the chance to discover all the unique beauty of southern Tuscany flying a helicopter, by the old villages of Montalcino, Pienza & Montepulciano.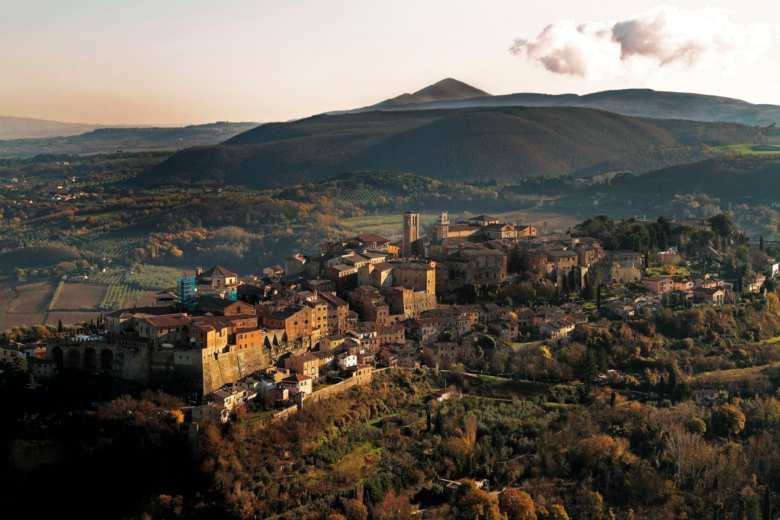 Tuscany Holidays also offers a variety of options that might particularly appeal to couples or newlyweds (there's even a "Wedding Day in a Helicopter" offer that's customizable. Art history and landscape lovers should opt for their "Chianti and art cities" option, which escorts you over myriad hamlets, abbeys and castles, along with household-name cities like Florence and Siena if you so desire. If breathtaking views of the Tyrrhenian blue are instead what you're after, the "Sea, Islands and Health Spa" option is just what the doctor ordered: breathe in island air over the Tuscan Archipelago and its main areas of Elba and Capraia, or marvel at the magnificent views over the Etruscan Coast.
The sky is no longer the limit: book a helicopter tour of Tuscany today.
You might also be interested in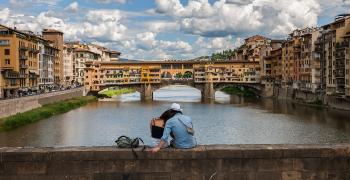 Learn more
Romantic and Wedding
Tuscany is like heaven for food, nature and art town admirers. But it's also the perfect location for couples and wedding celebrations.
continue...