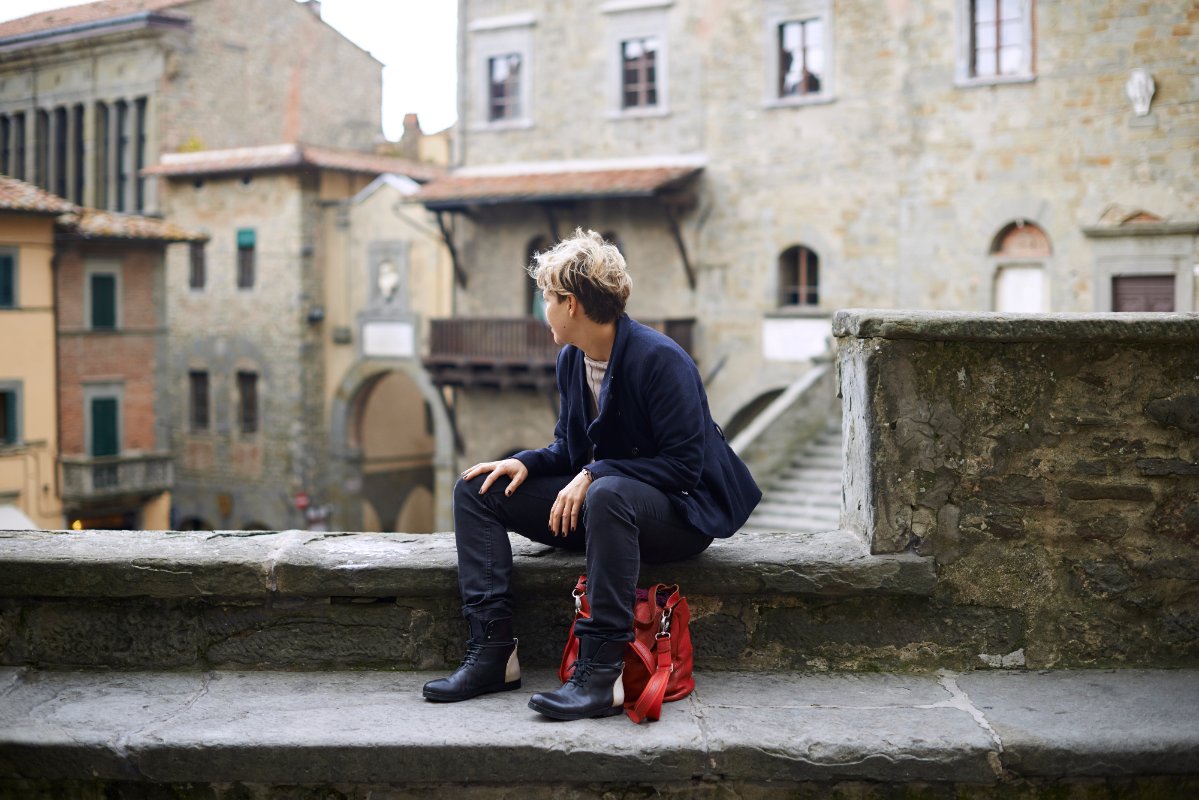 Tuscany goes to Milan: six months of food, wine and shows
Are you planning to visit
Expo Milano 2015
? We have some good news for you! Through November 2, Tuscan food producers, artisans, top chefs, winemakers, local authorities, entrepreneurs, trade associations, individual and associated companies will gather in the Chiostri dell'Umanitaria (close to Milan's Cathedral Square) to showcase their best food products, projects and handicrafts.
More than
20 events are scheduled
including B2B meetings, exhibitions, conferences, lectures, cooking shows, music, free tastings, fun for families and aperitivos at sunset.
Free entrance!
Check #Fuoriexpo programme: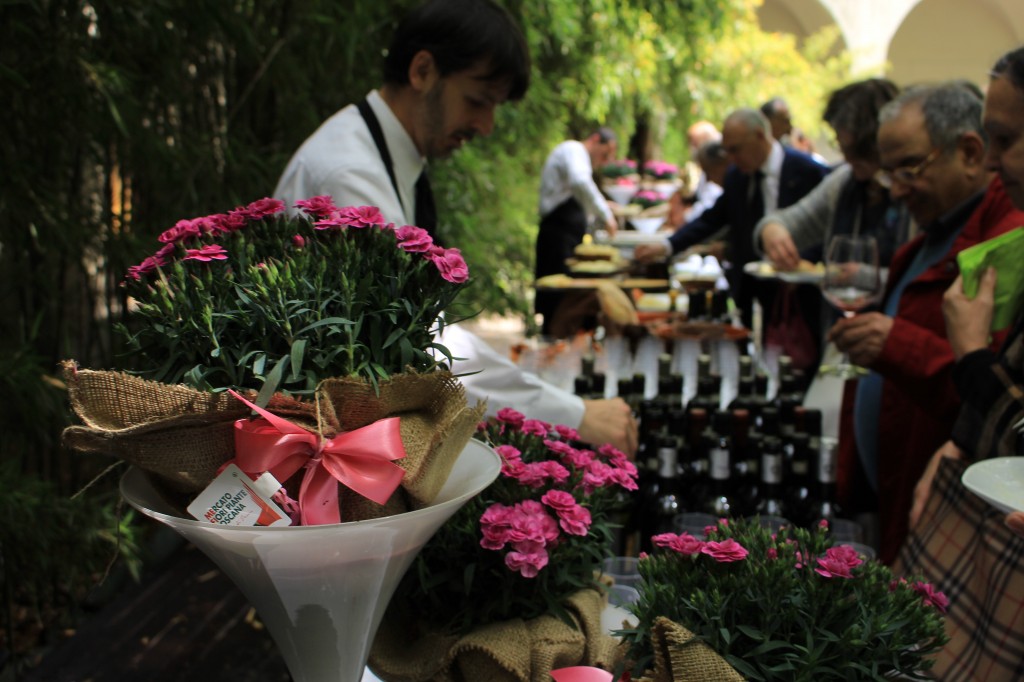 12/05/2015 - 18/05/2015
Quarrata - Contanima: Amazing Tuscan Experience
More than 50 companies from Quarrata (Pistoia area) and the Montalbano hills will showcase their finest food products and handicrafts. 19/05/2015 - 25/05/2015
Mugello: the cradle of the Renaissance
The Mugello exhibition will focus on presenting the "Terre di Dante" literary park, the Marradi chestnut trail and the PGI chestnut producers consortium. Visitors will have the opportunity to sample local produce with recipes illustrated by top chefs. 26/05/2015 - 01/06/2015
Apuan White: Carrara 2015 Marmotec Expo edition
White is the color that characterises some of the area's most outstanding products: Colonnata lard, white wines, dairy products and food specialties made with flour. The colour white will also feature in an exhibit of marble, featuring the small sculptures traditionally crafted in the local art workshops. 02/06/2015 - 08/06/2015
Maremma and Amiata: unspoilt areas
The very essence and spirit of the Maremma and Amiata areas illustrated through an evocative, sensory representation.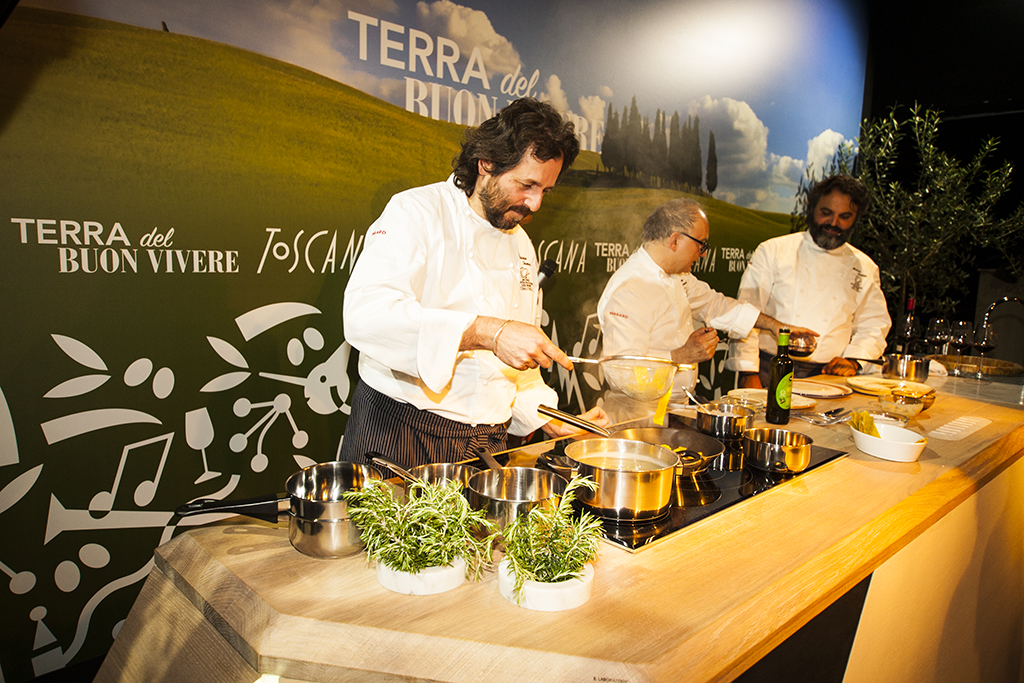 09/06/2015 - 15/06/2015
The town of Prato
Food and fashion: a sublime combination to present the area to visitors. Cooking shows, tasting sessions and a presentation of special itineraries in and around Prato. On Saturday and Sunday, the exhibition space will become a play area for bot children and adults. 16/06/2015 - 22/06/2015
Volterra and the warm heart of Tuscany
Tasting sessions, workshops and dinners (including the Cena Galeotta prepared by local prisoners) organised by the Comunità del Cibo ed Energie Rinnovabili, which produce food using renewable energy sources. Plus there's much more: enjoy the permanent exhibition illustrating local geothermal areas and music and theatre performances. 23/06/2015 - 29/06/2015
Gallo Nero Expo - Chianti Classico
Visitors will have the chance to taste and purchase local specialties as well as learning more about the local area with children or friends and to sip a pleasant aperitivo at sunset, with music, Chianti Classico and the best Tuscan cuisine. 07/07/2015 - 13/07/2015
Tuscan ceramics: art of the past and present
A presentation of Tuscan ceramic areas, focusing on the network of ceramics, terracotta and plaster trails. The exhibition space will also host a number of installations by contemporary artists. 14/07/2015 - 20/07/2015 
Arezzo and its Valleys
A taste of the best traditional dishes and products, historical re-enactments and wine routes in a virtual journey from Milan to Arezzo.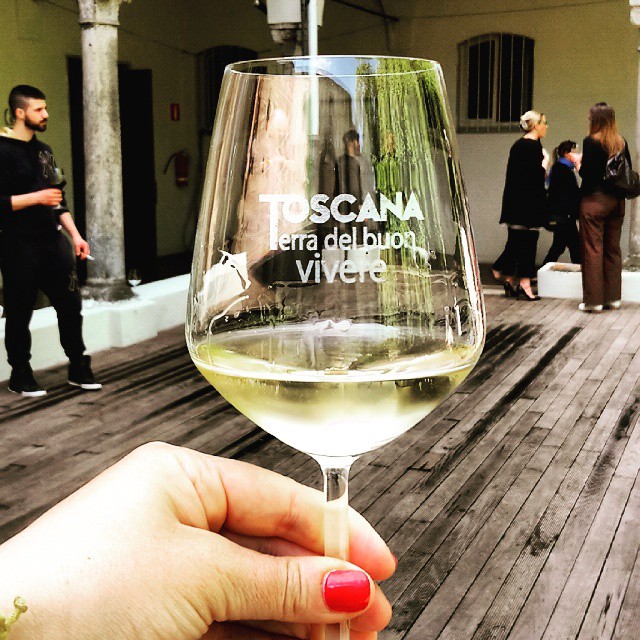 21/07/2015 - 27/07/2015
Terre di Siena: the land of good living
A week of meetings, tasting sessions, art, cooking lessons and dinners based on a theme, featuring business success stories. 04/08/2015 - 10/08/2015
Health week
The Tuscan Health System offers an exhibition and a series of encounters dedicated to food and food safety, complementary medicines, the nutraceutical sector and international cooperation for development. 11/08/2015 - 17/08/2015
Parks and protected areas in Tuscany
A trip through the biodiversity, history, traditions and food culture in the areas covered by Tuscany's three regional parks: Migliarino San Rossore Massacciuccoli, Apuan Alps and the Maremma. 18/08/2015 - 24/08/2015
At dinner with the greats
Illustrating the lives of illustrious personalities (writers, artists, musicians, scientists) through aspects of their daily existence, such as food and traditional dishes. 25/08/2015 - 31/08/2015
History and taste in the Valdinievole (Pistoia area)
From medieval castles to Art Nouveau: a week focusing on the themes of food and wine, a feast of international cooking shows, seminars and aperitivos! 01/09/2015 - 07/09/2015
Cibarsidarte
A journey through the culture of food and art in the municipalities of Volterra and Valdelsa (Casole d'Elsa, Colle Val d'Elsa, Monteriggioni Poggibonsi, Radicondoli, San Gimignano and Volterra) marked by two roads: the Francigena and the Volterrana. 08/09/2015 - 14/09/2015
Valdera-Tuscany
A trip through the Valdera on a vintage Vespa, discovering the outstanding scientific, cultural, business and scenic aspects of Tuscany.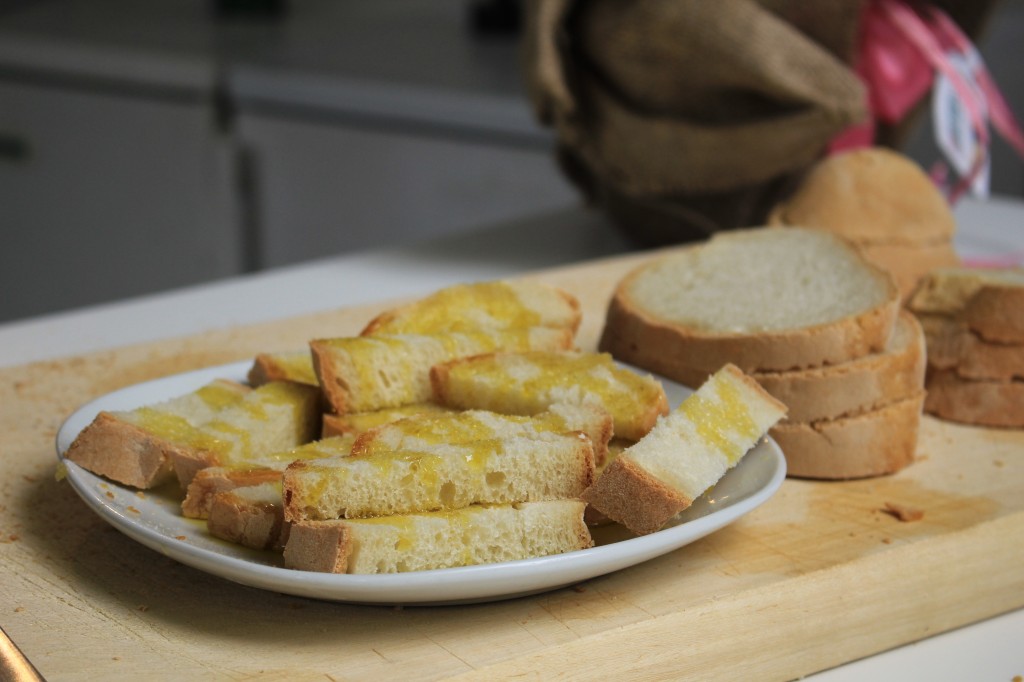 15/09/2015 - 21/09/2015
Tuscan good living and tourism outdoor
Different areas all over Tuscany will be presented every day, illustrating their travelling outdoor tourism routes. 22/09/2015 - 28/09/2015
Empolese Valdelsa - in the heart of Tuscany
Four different themes will be featured: the Via Francigena, between Florence and Siena; food and farming in Tuscany; the places permeated by the spirit of Leonardo Da Vinci and Tuscan fashion. Performances and tasting sessions will be held in the gardens. 29/09/2015 - 30/09/2015
Tuscany: food and wine stories
From food and wine archaeology to the contemporary traditions of the Etruscan Coast. Cooking shows, tasting sessions and forums. 06/10/2015 - 12/10/2015
Tuscany's outstanding food and farming products
A group of Tuscany's top foods and farming businesses will be taking part in Fuoriexpo: Amedei Tuscany (chocolate), Jolly Caffè (coffee), Torta Pistocchi (chocolate), Forno Steno (biscuits), Partificio Martelli (Pasta), Savini Tartufi (trufles), Salumificio ranieri (cured meats), Mediterranea Belfiore (preserves, specialties in oil) and Az. agr. Serrata Lunga (Maremma rice).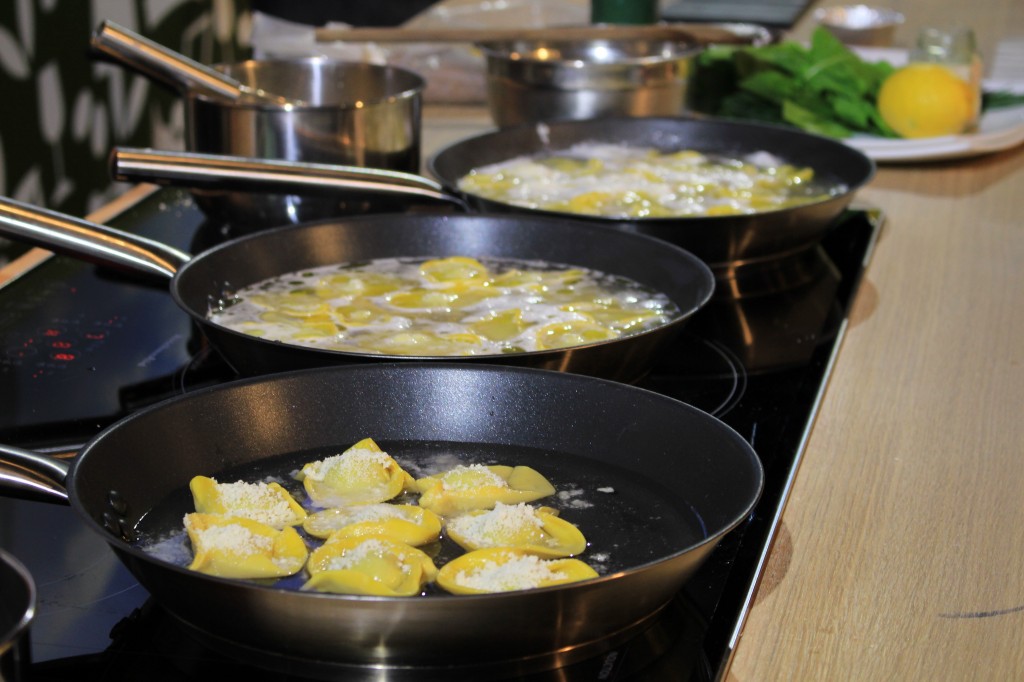 13/10/2015 - 19/10/2015
Country solidarity
The event will present the best niche products present in the Reggello, Valdarno and Valdisieve areas. 20/10/2015 - 26/10/2015
Yachting experience: a taste of the Tuscan sea
Encounters will be organised with chefs and captains, designed to illustrate Tuscan yachting products and lifestyle, as well as how Tuscan food is prepared on board. 27/10/2015 - 3/11/2015
Tuscany Taste: the fine Tuscan wine brand
Meetings, activities and tasting sessions by the Tuscan Wine Consortia, aimed at promoting the tremendous variety and quality of wines in the Region.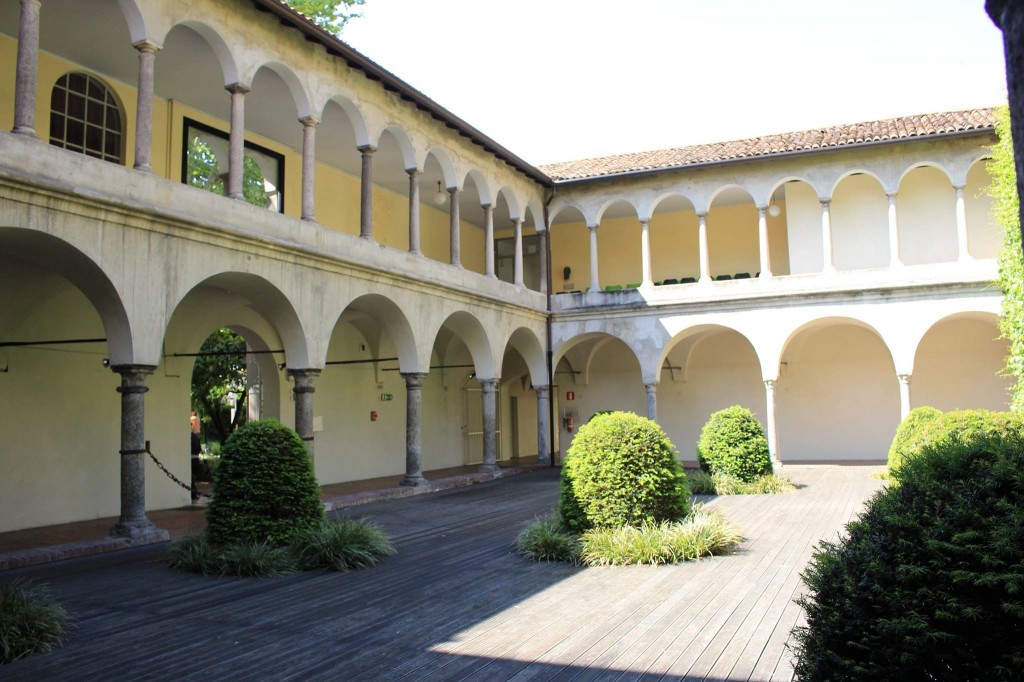 What: TUSCANY FUORIEXPO IN MILAN (outside expo events) When: 2 May – November 2, 2015 Where: Chiostro dell'Umanitaria, Via Daverio 7-20122 Milan Nearest Subway stop: Crocetta (on the yellow line) More info:
www.expotuscany.it
You might also be interested in