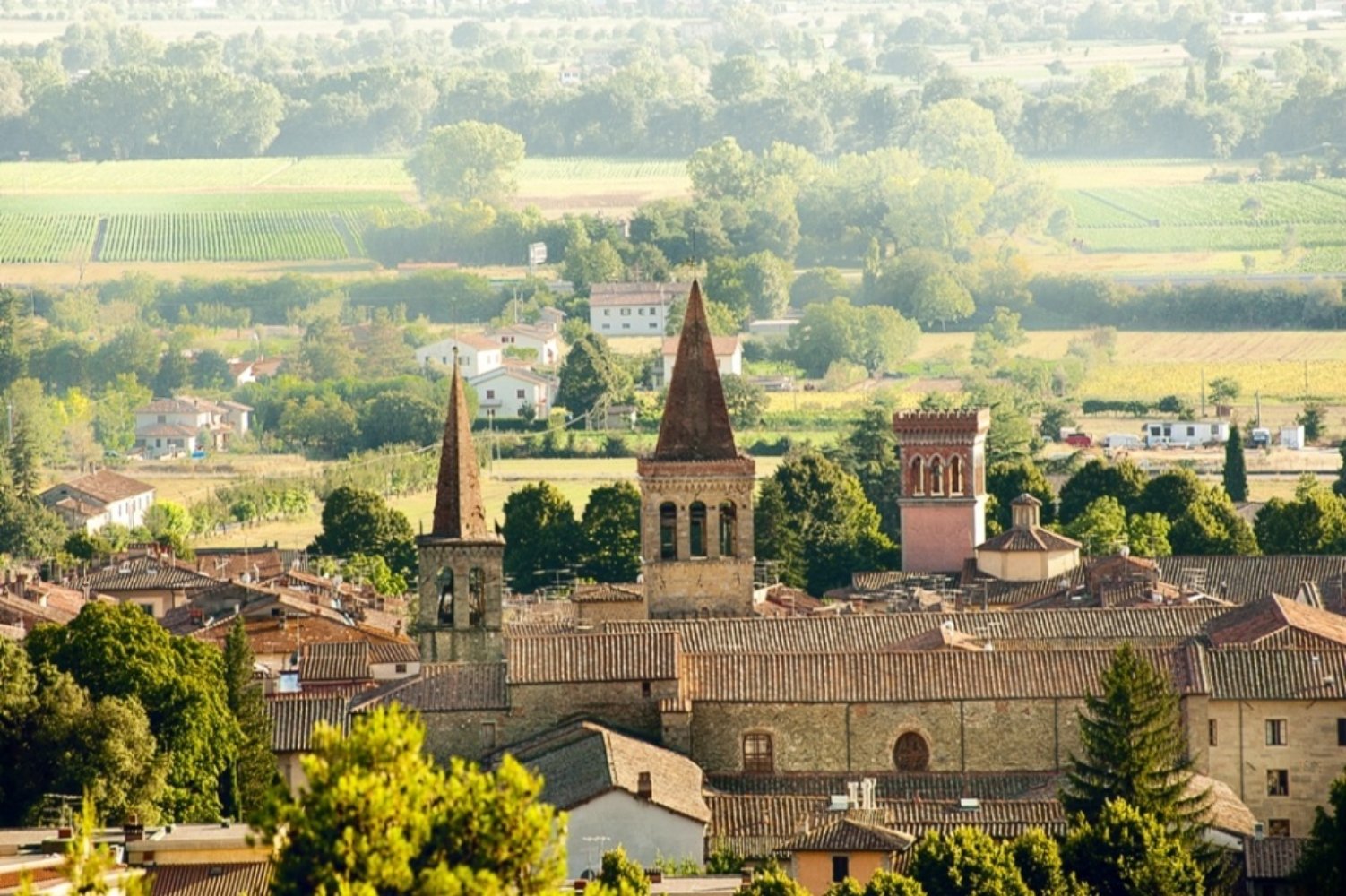 Tuscan Valtiberina, the land of parish-churches and castles
A journey through nature and history
The natural beauty of the Valtiberina Toscana has always been home to small churches, parishes, castles, thousand-year old buildings and noble residences, which blend nature and civilisation. These places create the opportunity to explore and discover areas off the beaten path, where it's possible to see, first-hand, the stone carvings from unknown artists and architects.
In the Anghiari area, the castello di Montauto and the castello di Galbino are prime examples of this, both powerful residences of the Counts of Montauto, build between the 11th and 12th centuries, as is the Pieve di Santa Maria alla Sovara, which mixes the pre-Roman and Renaissance styles.
In the comune of Pieve Santo Stefano, the impressive castello di Brancialino, dating back to the 13th century, overlooks the Montedoglio lake, beside which lies the notable Chiesa di Santa Maria alla Pace in Sigliano.
In Sestino, the Pieve di San Pancrazio is proof of the early 'Christianisation'of the area, in addition to the Byzantine  presence.
Throughout the centuries, the necessity for defences lessened and many castles were transformed into elegant residences, while others retained their ancient exteriors and primitive power. Many have aged well and despite nowadays being in ruins, they have retained their original charm. This is the case for the castello di Montedoglio, located by the lake-side, and for the castle in Montautello near Monterchi.
For information on how to visit the villages and castles:
Valtiberina Toscana tourist info office
Tel. +39 0575 – 740536
info@valtiberinaintoscana.it 
www.valtiberinaintoscana.it
(Source: Valtiberina Toscana )
You might also be interested in
Valtiberina
The Tuscan Valtiberina is the easternmost stretch of the region and takes its name from the river that crosses through it, all the way down to the border of Umbria, the Tiber. ...
Scopri Valtiberinakeyboard_backspace