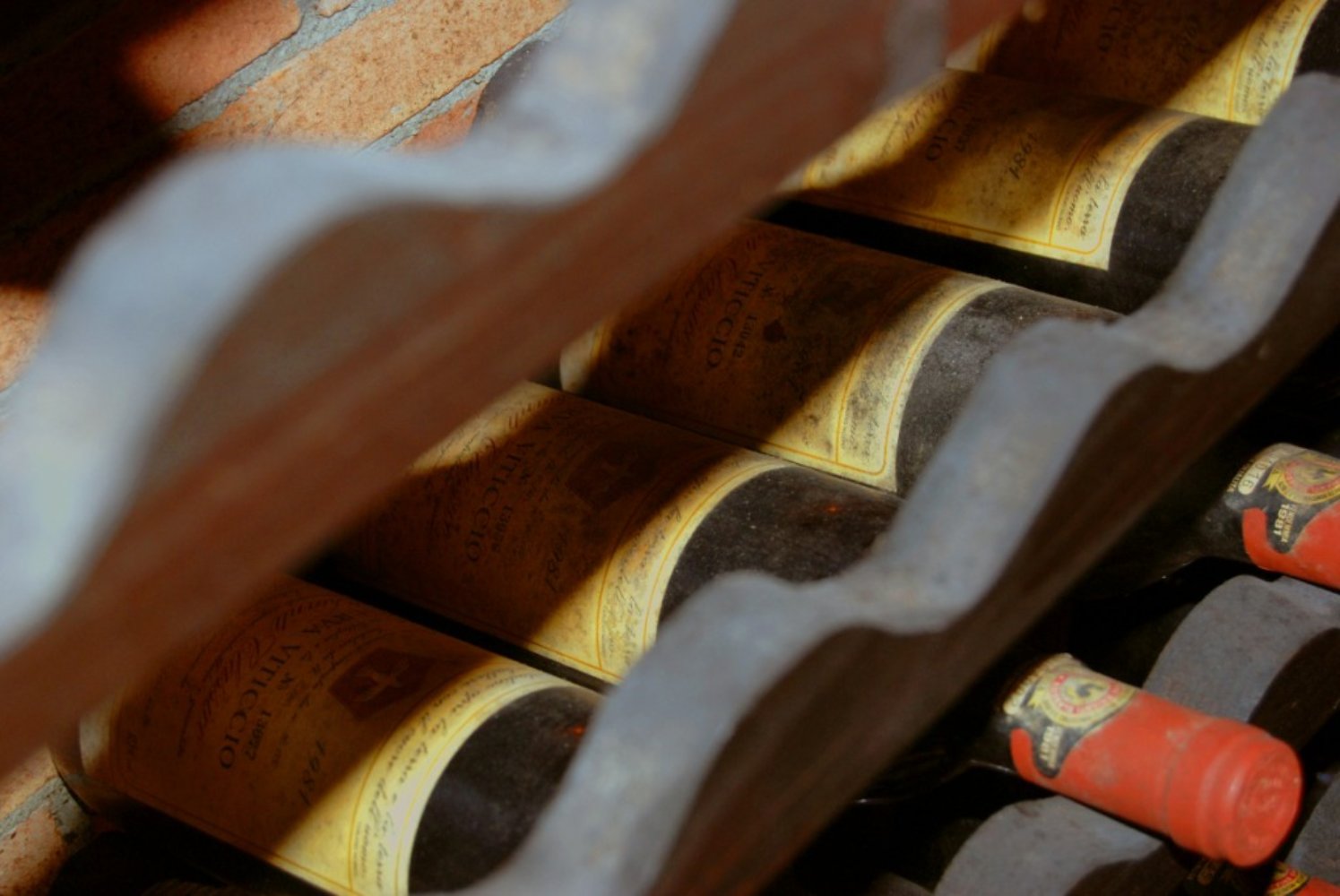 Tuscan Red's – Big, Bold and Buonissimo
The most famous wines of Tuscany have one thing in common, the Sangiovese grape
With the grape harvest in full swing in some regions of Italy, and completed in others, we thought it may be a perfect time to talk about our experiences with one of Tuscany's greatest assets. Our travels to Italy have always been enhanced by the search for, and consumption of, remarkable wines.
Tuscany, in particular, made us true believers in the awesomeness of red wines. We've grown to love big, full-bodied red wines. Nothing can put a smile on my Russ's face faster than old wine cellars with a slight tinge of must and age. He loves the smell of leather, forest floor and cedar rising from the garnet liquid deep within the crystal globe softly swirling in his hand.
The most famous wines of Tuscany have one thing in common, the Sangiovese grape, or rather various clones of it. Each of the 3 major wines from Tuscany, Chianti Classico, Vino Nobile and Brunello owe their success to this little red berry.
We often make our base in Greve in the Chianti Classico wine region. We find this area to be central when touring Tuscany. Chianti Classico wine is made mainly from the Sangiovese grape with a small percentage of Cabernet Sauvignon mixed in for depth. Its rich ruby color as well as flowery and woody flavors are trademarks of this varietal. On the palette it remains well structured, soft and full.
While Chianti Classico is the best known wine of Chianti there are 8 sub-regions each with their own Chianti wine and unique flavor profile. We enjoy our Chianti Classico with hard cheeses while watching the sun set from our balcony over the valley with the rows of grapevines stretching in the distance below us. For a more refined taste we enjoy the Chianti Classico Riserva , which is made only from the best grapes of the harvest, providing more intense color, body and structure. This wine gets better with age and can be easily squirreled away for a special day.
One of Russ's personal favorites though is a very different wine, which is produced in Southern Tuscany around Montepulciano, called Vino Nobile. When visiting Montepulciano we always stop in at Cantina Contucci, where the cellars date back nearly a millennia. There we meet a charming old man, Adamo Pallecchi, the current celler master of this famous vinyard, who proudly leads us through a tasting of the years offerings.
Contucci is unique among Vino Nobile producers in that they are the only family still producing wine in the town of Montepulciano itself. Each harvest the grapes are brought from their 450 acre farm just outside of town and delivered into the 900 year old cellar just off of the Piazza Grande in the center of town. The grapes are then crushed, fermented, aged and sold in these venerable cellars. Some believe that the age of the cellars contributes to the uniqueness of the Contucci wine and may be why the family is reluctant to move their operations outside of town as most other producers have.
Adamo poured our first tasting, a lovely Rosso di Montepulciano. This baby brother of the Vino Nobile is a lighter, more sip-friendly version of its heavy big brother. This wine can be enjoyed any time. We then moved on to the more intense Vino Nobile, much to Russ's delight. To be designated a Vino Nobile and get the DOCG label, the wine must be produced with a minimum of 70% Prugnolo Gentile, which is a Sangiovese varietel. A small amount of other grapes, primarily Canaiolo Nero are blended to create unique flavor profiles among the producers. The wine must be aged for 2 years in oak and 6 months in the bottle before being made available for purchase. The result is a garnet colored wine that is dry and tannic on the palette with hints of violets, currant and blackberry as well as black cherry and licorice. This wine demands to be paired with wild game, boar or roasted red meats. It is neither rustic nor civilized but much like the area it comes from, it sits squarely in a space that is timeless.
As we finished our time with Adamo we realized that it had felt much more like a visit than a wine tasting. The musty coolness of the cellars, the laughing and attempts to make each other understood in our languages had been much more than a simple commercial transaction.
Our experience with another huge Tuscan red, Brunello, one of the most valued and treasured wines in the world, is definitely worth mentioning. Brunello is the purest formulation of the Sangiovese grape. While Chianti and Vino Nobile are formulations that require a minimum percentage of Sangiovese, Brunello must contain 100% of this robust grape and nothing else. The beauty of this wine is in its purity.
The term Brunello, a diminutive form of the ubiquitous Italian name Bruno, used to refer not only to the wine but to the grape itself. Late in the 19th century it was discovered that the Brunello grape was indeed the same grape grown throughout Tuscany - Sangiovese. In 1980, due to the special quality of this wine, Brunello was the first Italian wine to benefit from the DOCG designation. This meant that the grapes needed to be grown, handled and turned to wine in a very specific way to be called Brunello. Brunello's are robust, have enormous tannins with touches of leather, tobacco and dark fruit and are considered the one true king of Tuscan wines.
Our tasting at Fattoria di Barbi, a passionate producer, was simply charming. While the cellars are somewhat disorderly with bottles stashed everywhere, and they proudly display a billiard table that was used for the first bottling over 100 years ago, their wines display a remarkable level of complexity and structure. After our tour of the cellars we adjourned to the tasting room to sip and discuss this remarkable varietal.
Russ and I truly love the wines of Tuscany and while here we only discuss 3, there are many, many more. Morellino di Scansano comes to mind as well as Carmignano, both robust reds that should be sought out. And then there are the whites; San Gimignano is famous for its crisp Vernaccia. Whatever your taste, experience or preference, there is no shortage of wines throughout Tuscany to tickle your palette.
A guest post by Russ and Elke. Thank You!
You might also be interested in