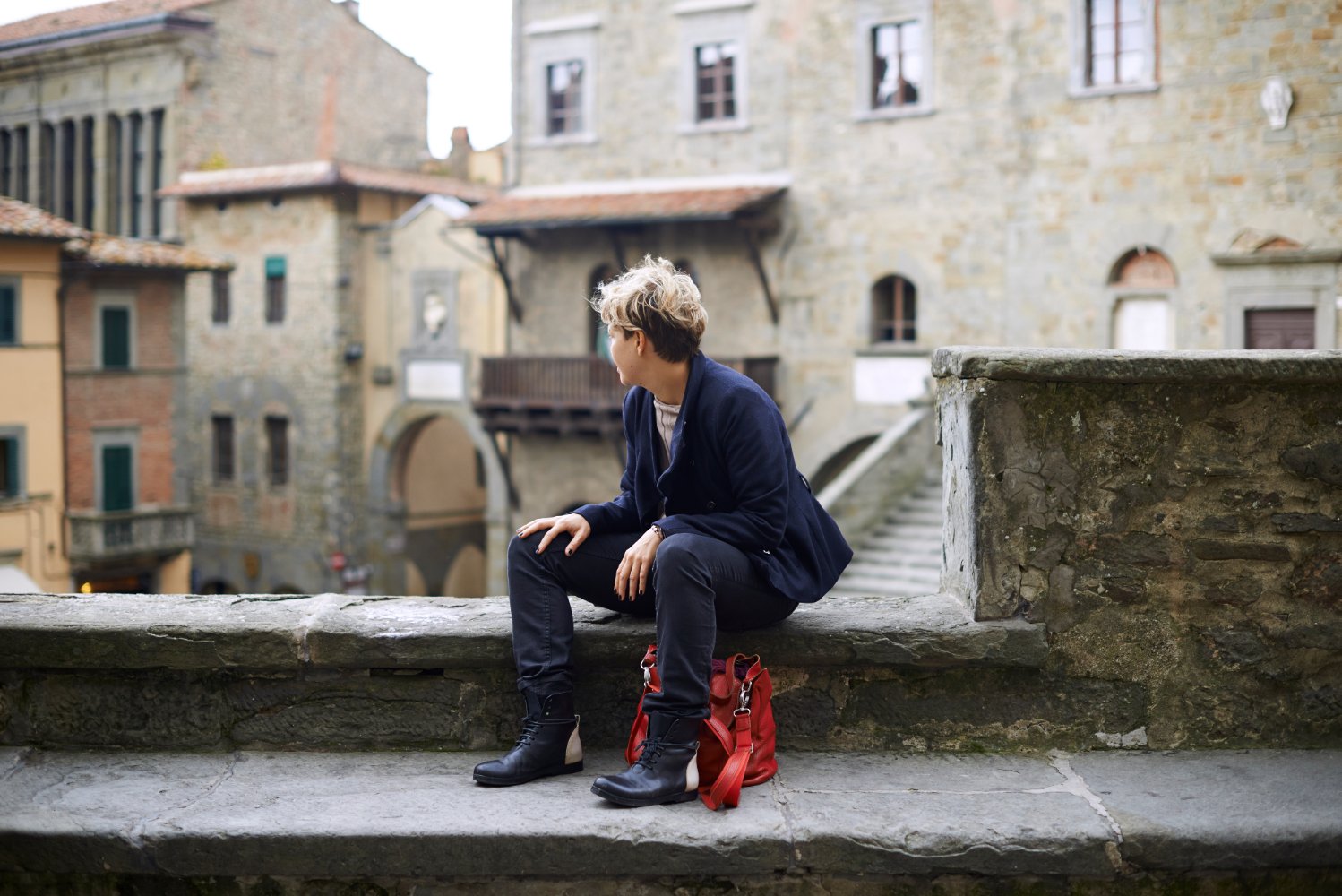 In this era of globalization, MTV and iTunes, it's refreshing to discover that folk music is alive and well in Italy. Indeed, one might speak of a "Folk Renaissance" - and what better place to experience the Rinascimento than in Florence and Tuscany!
This is a guest post by Professor David Walthall
My own introduction to Tuscan folk music began some 15 years ago as a student abroad, when I had the good fortune to live with a host family who loved to sing traditional melodies. I further continued my explorations thanks to a generous grant from Dartmouth College to compile an anthology of traditional Tuscan music. My research took me across the region, meeting a wonderful, colourful array of musicians, singers, and dancers, who all graciously shared their time and talents to introduce me to their traditions. I also travelled to other parts of Italy - Calabria, Campania, Puglia, Abruzzo, Emilia, and Lombardia to name a few - exploring the wonderful richness of Italy's varied folk traditions. Where ever I traveled, strangers became friends, and good fellowship (and good food!) soon followed.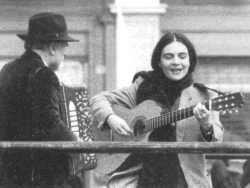 I found that, in recent years, there has been increasing interest in traditional music and dance, helped in no small part by the power of the internet to connect musicians and dancers with each other and with folk enthusiasts. What drives this renewed passion? Could it be a desire to discover traditional roots and a sense of place in an increasingly homogenized world? An appreciation of the good-natured wit and wisdom that rings through the music?
The fun of collective dancing, singing, and playing? I say: "All the above!" To give you a sense of this type of music, here is a video slide-show mounted to a song by Caterina Bueno, who one of the most influential musicians of the folk revival in Italy in the 1960s & 1970s. Although she recently passed away, her legacy lives on and many contemporary musicians cite her as an influence.
Florence and her surrounding territory are great places to experience folk music. So, I encourage readers to keep their eyes - and ears - open for upcoming performances! And, why not take a course in instrument music, voice, or dance? It's a great way to relax and meet an interesting group of people!
Tuscan Folk Music Resources
Watch
These are some of my favourite groups:
Lisetta Luchini is one of the bright stars of the contemporary Tuscan folk scene and gets an enthusiastic welcome wherever she performs.
Riccardo Marasco has been a fixture in Tuscan folk music for many years. His striking guitar and irreverent wit make him a memorable performer.
Giuditta Scorcelletti has a beautiful voice and passionate interpretation of traditional Tuscan songs.
Sonetto is a group based in Siena and directed by Francesco Burroni, promotes traditional oral culture such as ottava rima and sonetti.
Learn
The Taranta Cultural Association in downtown Florence offers fun weekly classes on traditional folk dances (beginners welcome!) and has a great CD collection of traditional music put together from many years of field research across the country. In the summertime, the group puts on dance workshops in different parts of Italy- a great twist to summer vacation.
La Leggera is a very active cultural association that puts on regular community dances & concerts in the Val di Sieve region just east of Florence. They also offer instrumental & vocal classes and interesting conferences.
Toscana Folk cultural association promotes traditional Tuscan culture and has published a nice collection of CD's & books on the subject.
Primo Maggio in Braccagni - This May Day gathering in Maremma attracts a number of traditional musicians and makes for a fun day trip from Florence (the train station for Braccagni is named Montepescali).
Read
Finally, a few books that make for good reading:
Canti Toscani: Alessandro Fornari. Fornari, who recently passed, was a ethnomusicoligist who put together this very nice anthology of traditional Tuscan folk music, including melodies. His collection influenced many young performers.
Folklore by the Fireside: Alessandro Falassi: Dr. Falassi is a professor at the Università per Stranieri di Siena and is a prominent anthropologist. This very readable, enjoyable text, written in English, offers a fascinating look at traditional folk culture in the Chianti region. And on Around Tuscany, find out who are the most popular singers born in Tuscany!
You might also be interested in