Recipes from the Elba island and the Garfagnana
Tuscan easter flavours
In Tuscany, Easter isn't solely the Explosion of the Cart ritual in Florence's piazza Duomo: the most authentic traditions can be found in the kitchen, in the form of typical Easter desserts. We're giving you three recipes for you to try, so that you, too, can recreate the Easter flavours at home.
Sportella from the Elba island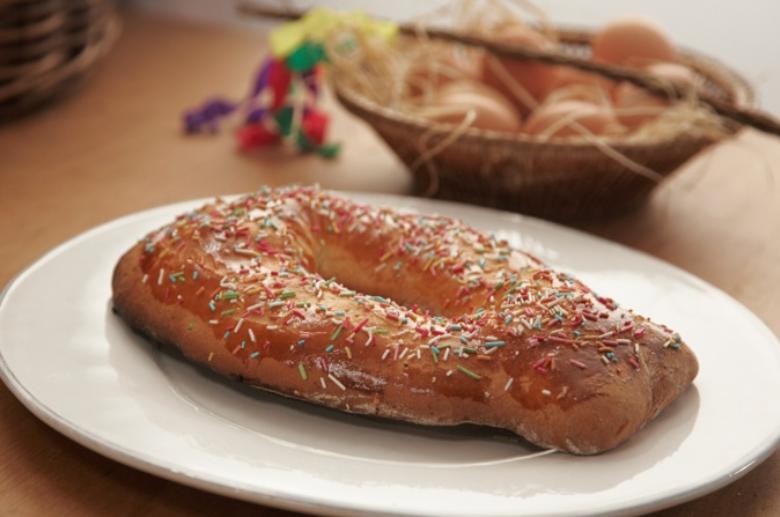 In Rio Elba, one of the oldest cities on the Island of Elba, the 'sportella' is still made, a biscuit which, in the past, girls would give to the boy they liked, during the Easter period, to declare their interest in them.
1.Knead together 600g flour with 250g sugar, three eggs, 1 packet of raising agent, 200g butter, half a cup of milk and a handful of crushed aniseed.
2. Divide the mixture into little balls, then shape the dough into the round shape of 'sportella', preparing a roll of dough which will then be interlaced around them, in order to form a closed circle.
3. Brush the 'sportella' with egg yolk, sprinkle with sugared sprinkles and bake in the oven at 180 degrees for 20 minutes. There you have your Easter biscuits!
The Pasimata from the Garfagnana
In Garfagnana, the 'Pasimata' has been prepared for years: A 'poor' cake with ancient origins, which requires some patience, but is, without a doubt, worth the wait! The ingredients are simple, but the taste is unforgettable, mainly due to the long rising times.
1. Melt 50g of brewer's yeast in two glasses of lukewarm milk, then add 100g of flour and leave it to sit until the next day.
2. To the brewer's yeast mix, add 900g of flour, three eggs, 400g sugar, 200g of soft butter and work the mixture vigorously. Leave it to sit until it has doubled in size.
3. Add 200g raisins (leave to soak for half an hour), 30g anise and grated lemon rind. Leave to rise again in a warm place for another 2 hours.
4. Grease and flour a baking tin and bake the mixture for around 40 minutes at 180 degrees. Dessert is served!
Livorno-style easter schiacciata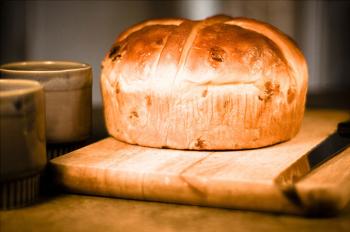 Our desserts' trolley comes to an end with Livorno-style Easter schiacciata, similar to Panettone, which recalls age-old flavours. Also great served at room temperature, maybe with a spreading of home-made jam.
1. Mix 600g of flour with 25g of brewer's yeast and a bit of water until well combined. Then cover with plastic wrap and set aside to leaven for 2 hours.
2. Add 1 egg, 140g sugar and 1 glass of olive oil. Knead well and set aside to leaven for another 2 hours.
3. Add another egg, 1 glass of Vin Santo, grated zest of 1 orange, 20g of aniseed and 40g of melted butter.
4. Put the dough to leaven in a deep cake pan for 30 minutes. Then brush with beaten egg and sugar. Bake at 180 degrees for 45 minutes.
You might also be interested in