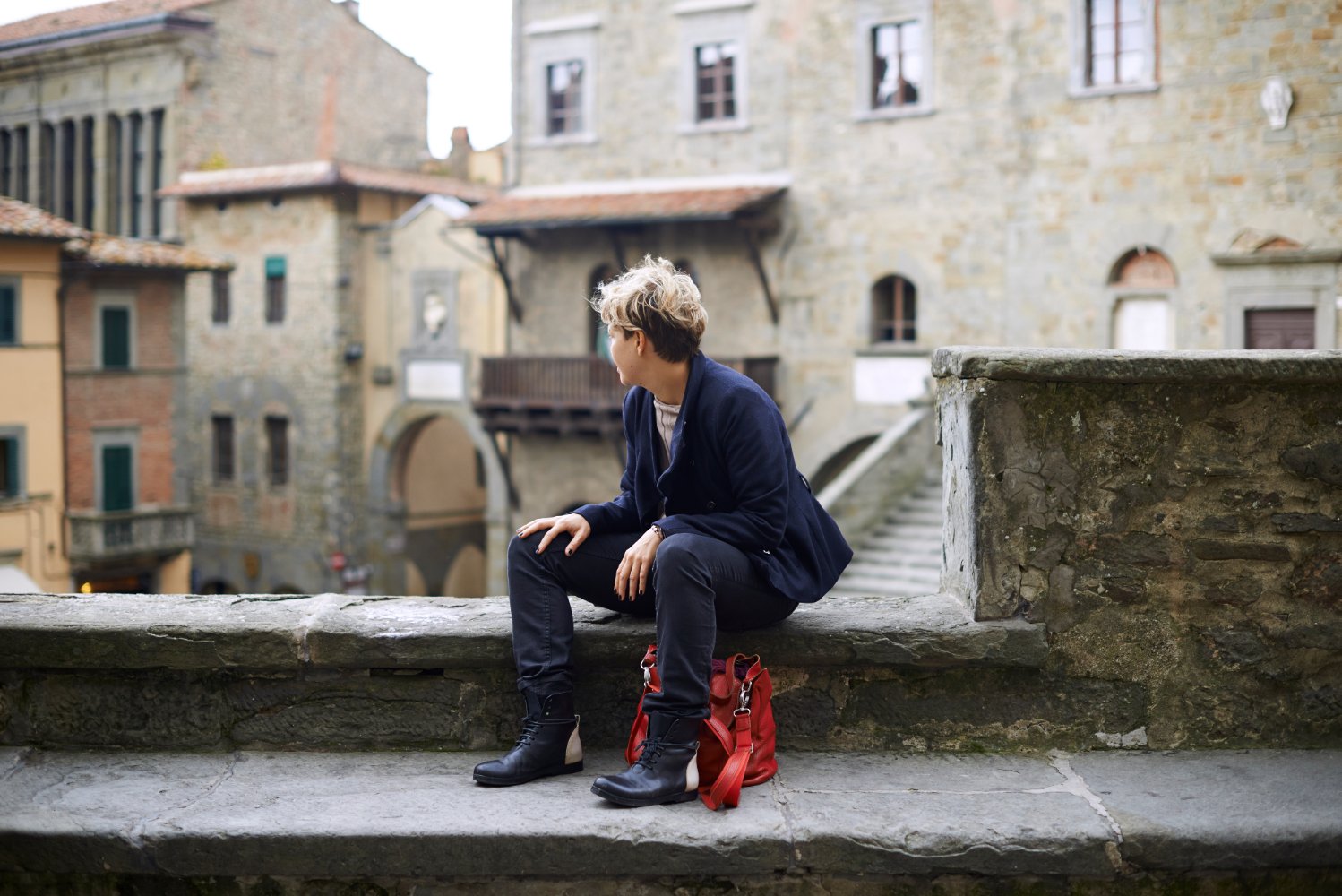 Tuscan Cooking Class with Divina Cucina
The minute I saw her I felt as if I'd always known her. Judy Witts Francini aka
Divina Cucina
, is a diva - this however did not keep her  her from being close to every single farmer or peasant that we met along our way in Certaldo's open air market.  Judy, began market tours back in 1988 when no tourists dared walk into Florence's central market and when food wasn't a trend as it is now. Visiting a market was the last thing a foreigner would have done, taking away time from the art, history or shopping to walk into a noisy, sometimes "smelly" place where nobody probably spoke english. Judy on the other hand found it of crucial importance to let people into the region's cuisine through its seasonal produce and talking to the farmers that took the time to explain what each product was all about - the passion and sweat that went into every single tomato variety or onion type. This is also how our day began. Yesterday, there was only one person there for Judy's
class
,  Michelle from New Zealand that came across DivinaCucina through her blog
"Over a Tuscan Stove"
and had booked to take part in a one day class.  A very intimate foodie reunion where led by Judy, Michelle and I got the chance to choose our menu (Judy never has a fixed one) and then cook for ourselves! The villa
"La Poggiolaia"
was beautiful, every single detail seemed to be perfect and the view from the garden simply stunning. The heart of the home, the kitchen, with all its tuscan appeal - came alive minute after minute: aromas, the sounds of the knives and mezzalunas, pots and pans began to sizzle, the Diva was at work! Here's the menu:
Fried sage leaves filled with ricotta
Pecorino Marzoino cheese
Panzanella
Dario's Roast
Peperonata
Sweet Crunchy chocolate salami
The entire day was posted live on
tuscanycious fanpage
on facebook! I will soon post some of the recipes we prepared!
You might also be interested in