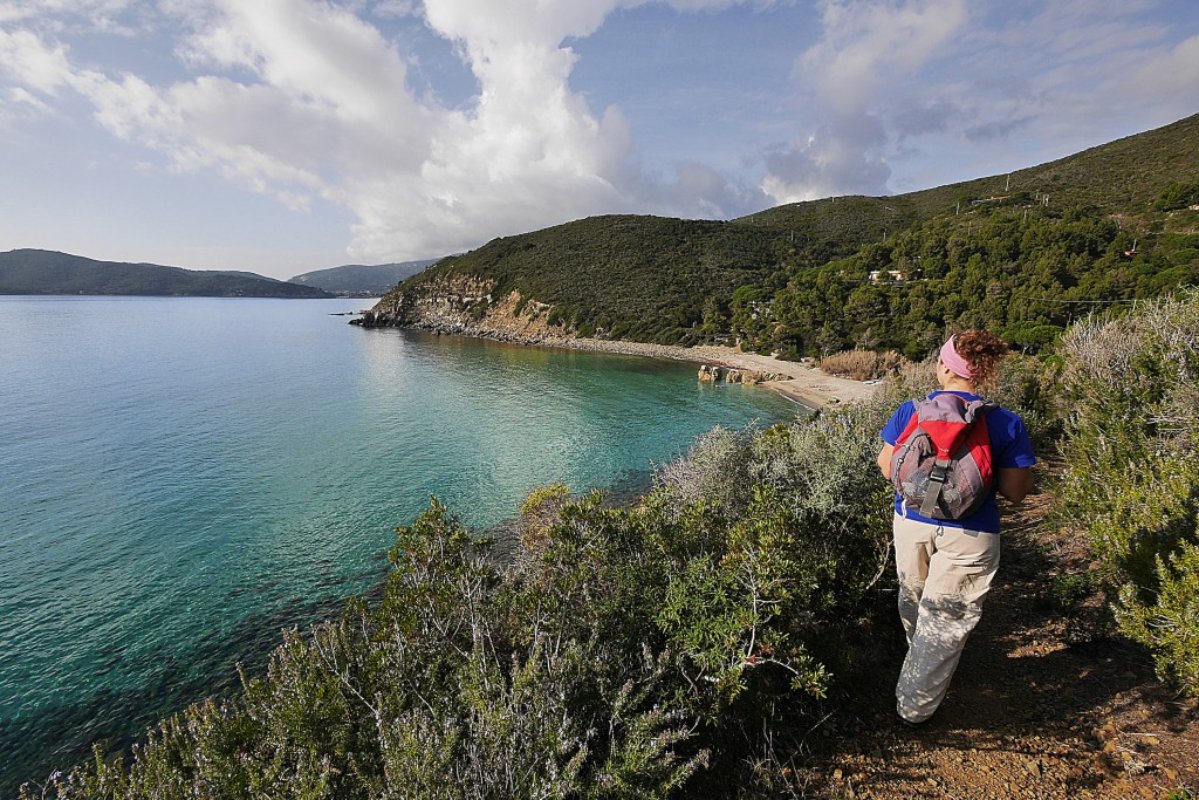 Tuscan Archipelago Natural Park
Hiking through wild nature in this paradise
There are seven islands in the Tuscan Archipelago, a protected area that covers 18,000 hectares and holds a wealth of surprises.

The National Park of the Tuscan Archipelago was established in 1996 and it covers an area of over 18,000 hectares in addition to 40,000 hectares of sea. It is managed by an organization with the same name, that has its headquarters in Portoferraio (on Elba Island). The Park falls under the jurisdiction of the Province of Livorno and that of Grosseto, if only marginally. In fact, its perimeter includes a the southern-most portion of the Giglio Island and the nearby island of Giannutri, which is at the Archipelago's southern limit.

On the Giglio, one can find the area's main rocks and small islands. Going counter-clockwise, these connect Compese with Cala delle Caldane. This protected area also includes Poggio della Pagana, which dominates the island and the adjacent Molino Valley. The area's vegetation is primarily characterized by arbutus, heather and Aleppo pine. On the island, it is not difficult to spot wild rabbits as well as many species of birds such as cormorants, green cormorants, kestrels, course gulls, herring gulls, alpine accentors, sandwich terns and ravens. One can also spot the mouflon sheep (Ovis orientalis).

Giannutri's vegetation is primarily characterized by Aleppo pine, holm-oaks, Phoenician juniper and myrtle. Its bird-life is similar to that of Giglio, while only two species of mammals live on the island: wild rabbits and mice. There are also several species of cold-blooded vertebrates, including the verrucous gecko and the pellitory tarantula.

Hiking
A varied landscape that offers numerous routes and look out points with lovely views for admiring the grandeur of the sea and the Mediterranean environment. Paths that depart from the most important towns, picturesque ports, strategic points from the Spanish period, where fortresses and towers still stand, all the way to the top of the peaks of the islands. Paths are suitable for every type of preparation, so as to allow everyone to learn more about this corner of Tuscan paradise.

Sport is a great way to see the area: a walk can be enjoyed anywhere, taking time to stop in front of the incredible wonders of nature to contemplate the spectacle that the park offers its visitors.
You might also be interested in