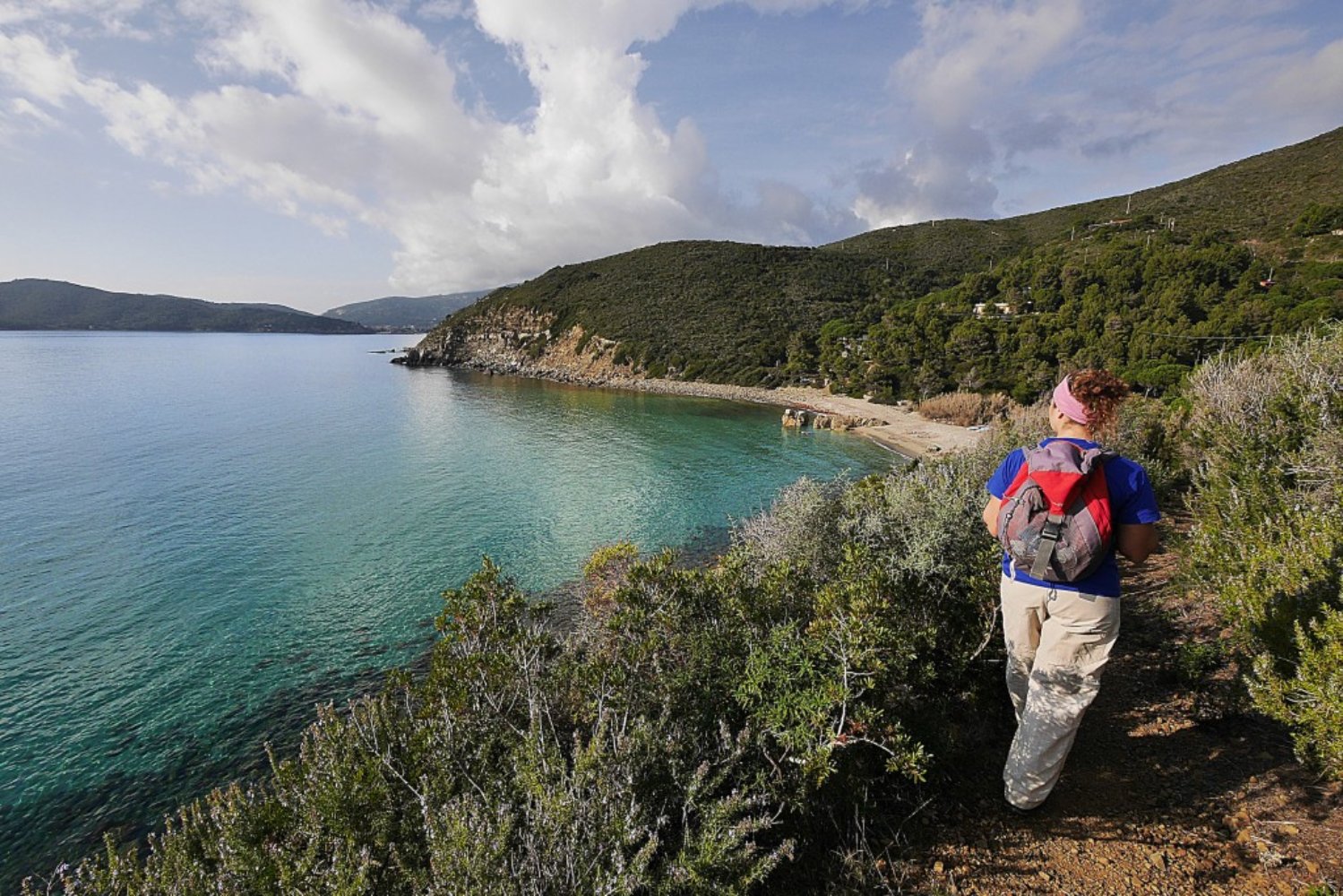 Touring Elba Island through nature and culture
Hiking and cycling through wild nature and culture in the Tuscan Arcipelago
There are seven islands in the
Tuscan Archipelago
, a
protected area
that covers
18,000 hectares
and holds a wealth of surprises. Elba Island has a varied landscape that offers
numerous routes and panoramic
points
with lovely views of the sea below and the Mediterranean scrub all around. Different paths depart from the main towns, the
picturesque ports
that were
strategic points during the Spanish period, where fortresses and towers still stand, going all the way to the top of the peaks. These trails
are suitable for every type of hikers
, so as to allow everyone to learn more about this corner of Tuscan paradise. If you want you can also ride your bike and stop at the wonderful Napoleon villas and ancient Romanesque churches.
A
trip can be enjoyed anytime, taking time to stop in front of the incredible wonders of nature to contemplate the spectacle that the Tuscan Arcipelago offers its visitors. Follow these itineraries and discover the incredible beauty of
Elba Island
, a place like no other.
You might also be interested in