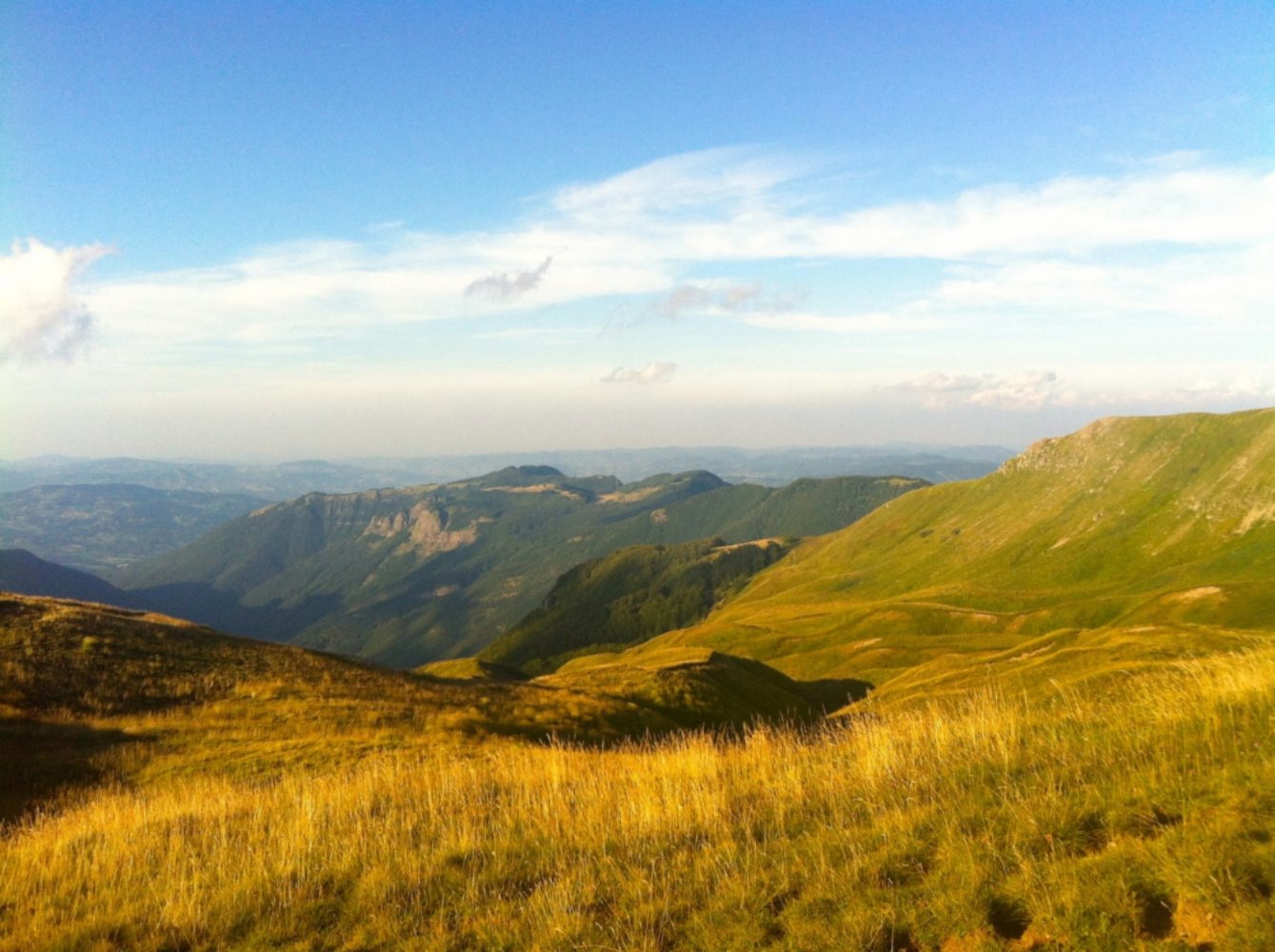 Trekking through Tuscany
Explore the region's beauty on foot
The best way to explore Tuscany is on foot. From the peaks of the Tuscan mountains to the Via Francigena, travellers and nature lovers can walk their way through the beauties of Tuscany. Walking through Tuscany, exploring it slowly to savour the details and nuances that are often missed. Trekking is a way of being in direct contact with nature and this incredible landscape. These are unique experiences that are very different from mass tourism.

Tuscany is the ideal place for this kind of 'slow travel' because it offers a host of different landscapes—from the mountain peaks of the Apennines to the Tuscan Maremma. Step by step, excursionists always find something spectacular and unexpected before them. A rich network of footpaths crosses the region: itineraries for all kinds of trekkers. From Sunday treks with the whole family in the region's natural parks to more difficult routes for mountain trekkers—the region offers a wealth of options.

Unspoilt nature, routes with varying difficulty that can be combined with sports or cuisine: this is the Garfagnana. Here you'll find small medieval hamlets, where age-old traditions can still be experienced. A beautiful show of the white mountains of the Apuan Alps: marble that sparkles under the bright rays of the sun. Only here can you find such beauty.

ACCESSIBLE ROUTES
For those who want to avoid high altitudes, Siena and its footpaths are a perfect alternative. With its ups and downs, Siena is ideal for urban trekking because it is the perfect marriage between physical activity and art. On the hills that surround Florence, some 170 km of paths await. Along the Ring of the Renaissance, trekkers will walk through ancient monasteries, castles, churches, towns until reaching the Tuscan capital.

For those who prefer the seaside, the Costa degli Etruschi offers itineraries characterized by sky, land and sea. These itineraries can also be travelled by mountain bike or on horseback.


You might also be interested in
An enchanted territory, enclosed between the Apuan Alps and the Tuscan-Emilian Apennines, and carved out by the Serchio River, rich in history and waiting to be explored: the Garfagnana, with the mid Serchio Valley, is a fascinating area, made ...
Scopri keyboard_backspace