Trekking in Garfagnana
Walking the footpaths in this natural paradise
Garfagnana
is true walkers' paradise, full of mountain footpaths and cultural itineraries. Located between two mountain chains, the
Apuan Alps
and the
Tuscan-Emilian Appenines
, Garfagnana is a true naturalistic paradise offering beautiful mountain excursions for varying levels of expertise, alongside a myriad of cultural, historical and folkloristic itineraries.
The best time to enjoy the area is in the autumn, when the trees change colour and the locals begin the seasonal harvest. Look for mushrooms, which are abundant in the wooded areas. There is a vast array of labelled footpaths throughout both mountain chains.
Arriving from Vagli Sotto toward the Apuan Alps, visitors encounter
Campo Catino
, an ancient seasonal village used by shepherds and scattered with stone bells. Here you will find the
Lipu Oasis
, located in the splendid Apuan Alps, cut off from the north by Monte Pisanino and from the south by Monte Sumbra.
A visit to the
Regional Park of the Apuan Alps
for is also recommended for nature-lovers. For more information contact the
Centro visite del Parco delle Alpi Apuane
in Calstelnuovo Garfagnana.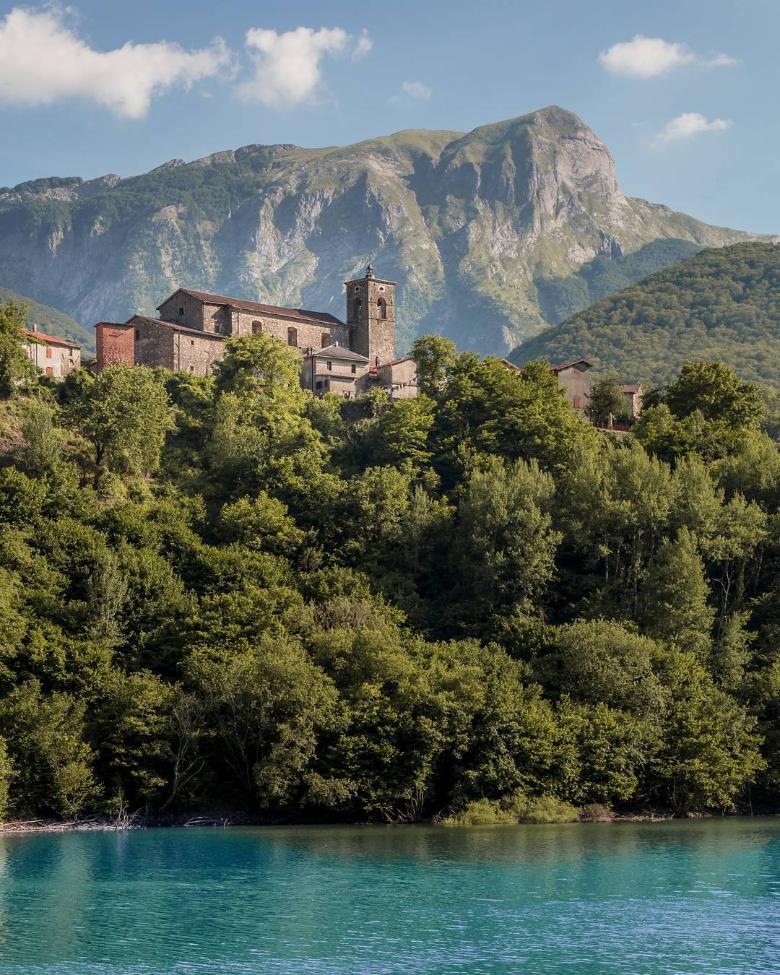 When trekking, be aware that footpaths may be hidden by vegetation and make sure you stay on the indicated paths, paying particular attention to places where paths cross. If you get lost, it is recommended that you retrace your steps. It is important that all those trekking take the appropriate maps available at the Ufficio Informazioni Turistiche in Castelnuovo Garfagnana. Most importantly, wear the proper garments: walking boots, long and loose trousers and a raincoat in case of rain. Take a backpack, a walking stick, an army knife and a flash light. Don't forget to take a first aid kit in case of emergency.
You might also be interested in