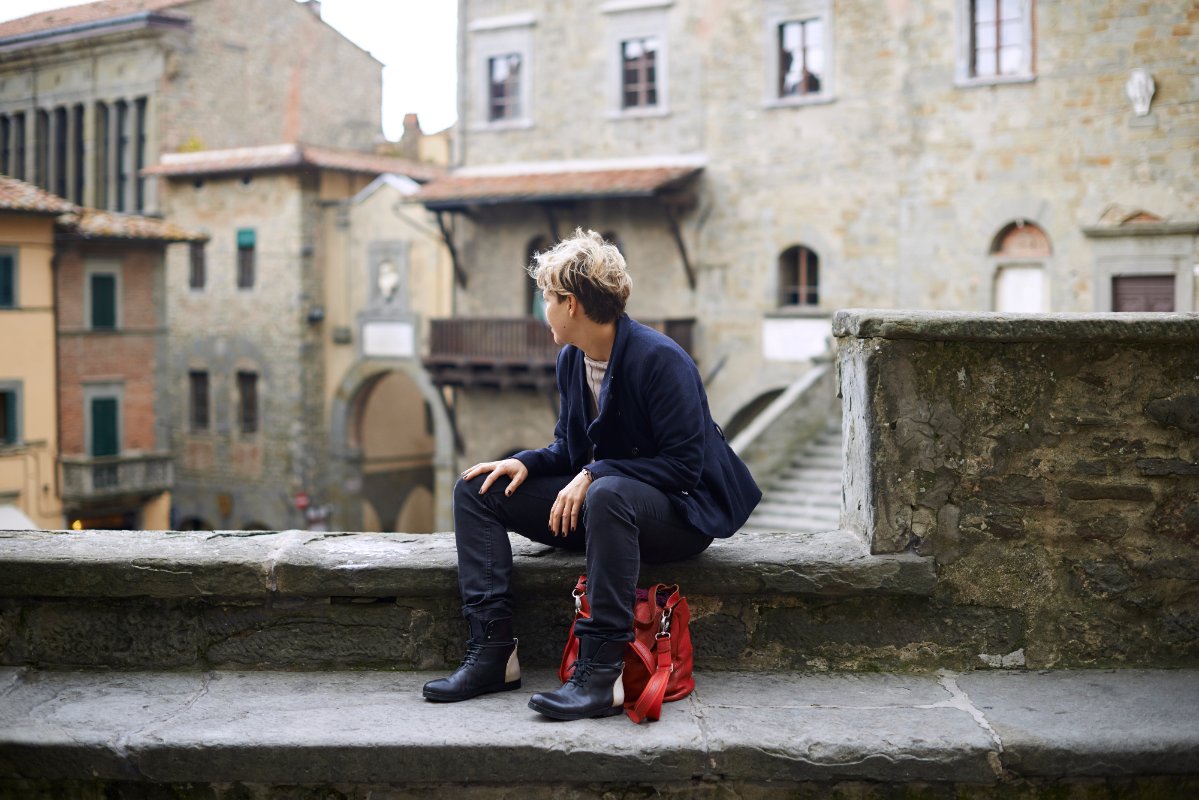 Torrino at La Specola: Florence Science and a spectacular view
Today I had an opportunity to visit the
science museum La Specola
with the curator Fausto Barbagli. This was extremely cool and I'll be posting about that in the future but first I need to tell you about a
special opportunity that ends May 9th 2010
. La Specola is hosting a special exhibit right now as part of "Firenze Scienza", an exploration of Florence's science protagonists, mostly in the 18th and 19th centuries. I had been to some of the other museums involved but hadn't made the effort to go see the "Torrino", and having seen it today, it's worth going.
The top floor Torrino is an octagonal eighteenth-century astronomical observatory
built by Felice Fontana. In the center is a telescope from 1841.
It's a rare 360 degree view of Florence from its huge windows
, and one of the only high-up views in the Oltrarno. There is a tiny spiral staircase that takes one to a rooftop terrace above this room; it's closed to the public but yours truly had the vertiginous experience of going up there and filming this video of the view with you in mind! The
room of the Meridian
, on the level just below, features a solar clock from 1784 made of marble, copper, and silver that tracks the passing of the seasons with a ray of light that enters a hole in the ceiling and can be best seen at 1pm at this time of year. The Torrino is just one part of the itinerary available to see at La Specola, which also includes the "Tribune of Galileo" and the regular museum too with its very strange range of preserved animals and anatomical waxes. Here are just a few photos of the Torrino part of the visit. Open daily 9,30 - 16,30, closed Monday. Visits into the Torrino are on rotation. Location - via romana 17. Just one block past the pitti palace, on the left. Reservations are wise to get into the Torrino in a timely manner, call 055 2346760.
You might also be interested in