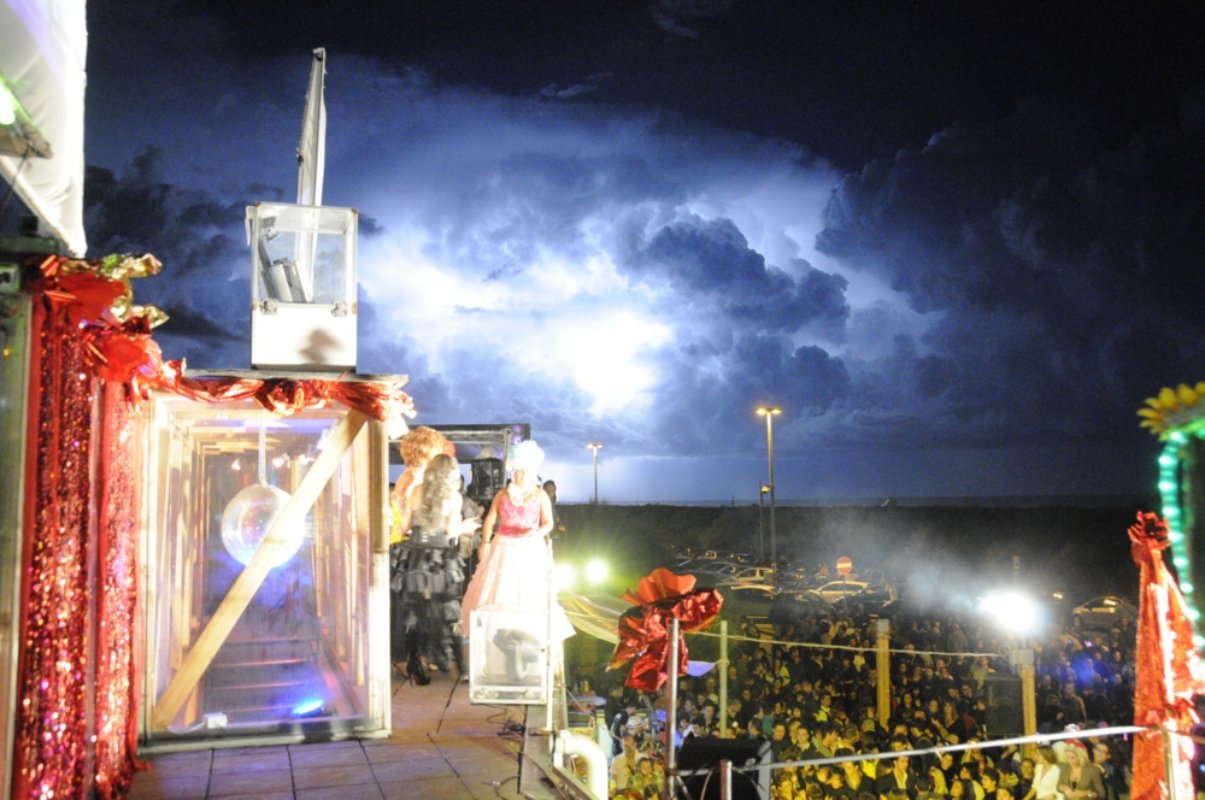 Torre del Lago and 'friendly' Versilia
Clubs and events along the Versilia coast
Today, the
Torre del Lago promenade is filled with nightclubs, restaurants and bars
; it is an atmosphere reminiscent of the Greek island of Mykonos,
famous for being gay-friendly.
The town centre, on the other hand, offers bed and breakfasts, hotels and camping, each boasting a large proportion of gay and lesbian clientele.
When you see a giant fire-red stiletto shoe with a dizzying high heel, it means that you have arrived at
Priscilla Caffè
, a bar-pub managed by
the transsexual Regina,
where you can eat, drink or sing in the famous karaoke sessions that take place here every night until late.
If you see a few drag queens, it means you are in front of
Mamamia
,
a true institution in Torre del Lago, disco-pub and a great place for an aperitivo. Just before, there's
Buddy
, a drag restaurant with a divine terrace (wonderful for an aperitivo, especially on a late Sunday afternoon) and just after
Bocachica,
the first gay-friendly club in Marina.
Heading back and forth between Mamamia and Bocachica is another tradition that comes with vacationing in Torre del Lago. From midnight until the early morning hours, you can see people flock from club to another thanks to their proximity.
Besides the already mentioned
free beach, Lecciona
, the seafront of Torre del Lago boasts the first gay beach resort in Italy. For those who want the comfort of chairs, umbrellas and beach loungers,
Mama Beach (sometimes called Dune Beach)
is the right place to go.
In the evening of
August 15
, on the waterfront of the marina, every year there is the
Heels Marathon
, a true and proper race, organized by the consortium
Friendly Versilia
and open to all: gays, lesbians, trans and heterosexuals. Dedicated to Sylvia Rivera, the Italian transsexual that gave life in 1969 in New York to the Stonewall revolts, which saw her running in heels. The race runs along a one-kilometer long path.
At Ferragosto
, don't miss
Mardi Gras, a festival
held every year on the waterfront which attract thousands of LGBT tourists from all over the world, thanks to its international guests.
You might also be interested in