Top Tuscan foods: 12 must-eat fruits, vegetables and beans
A selection of twelve 100% Tuscan agricultural food products
Traditional Tuscan products are local foodstuffs produced according to established processing and preservation methods. In Italy there is an official list of traditional products called PAT (Prodotti Agroalimentari Tradizionali) and Tuscany boasts more than 460 foods including fruits, vegetables, cakes, biscuits, meats, cold cuts and honey.
Of course, life is simply too short to taste all of them! Perhaps you already know some of these local specialties, but maybe you haven't still tasted some fruits and vegetables that have been grown in Tuscany for centuries. You can find them at some farmers' markets or as a main ingredient in very special dishes offered by the best restaurants around the region.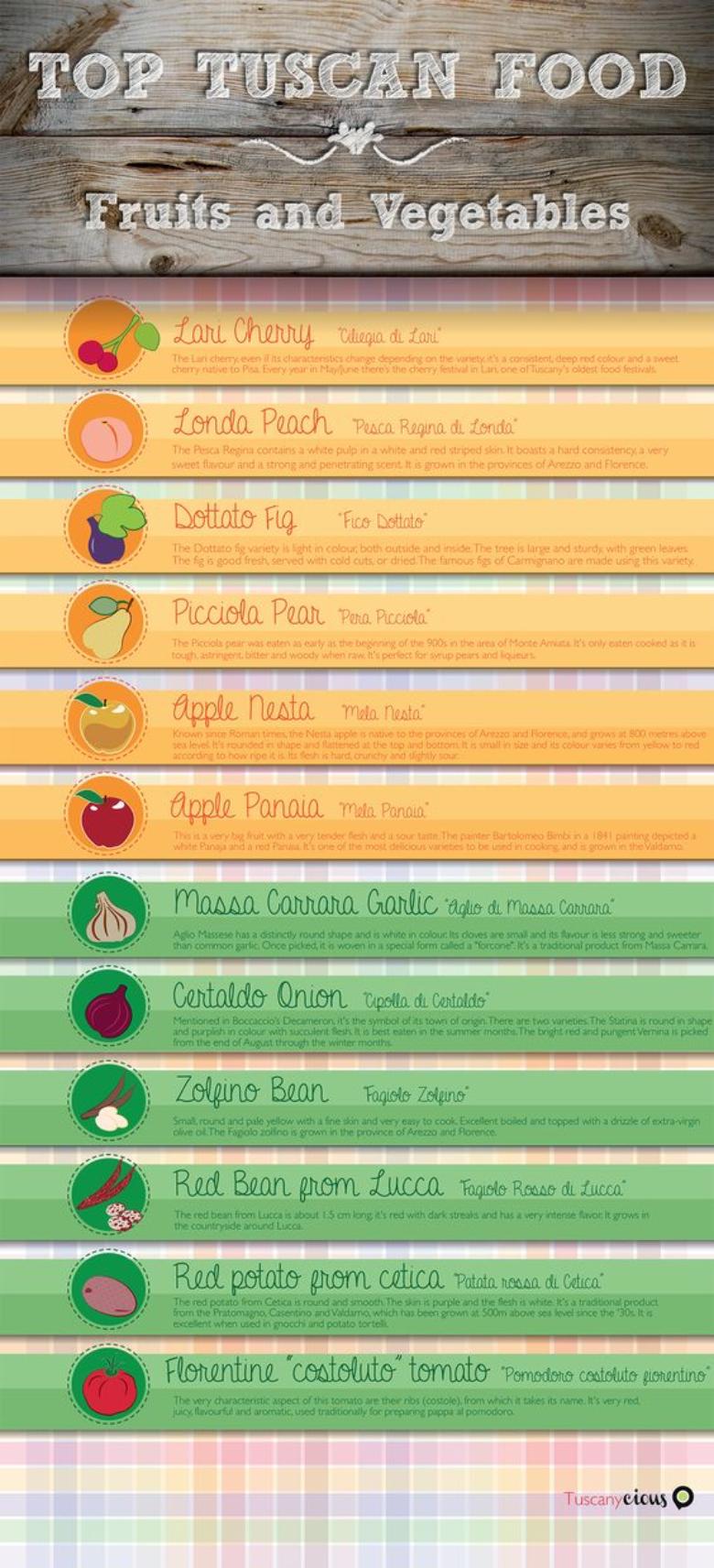 Some of these foods are actually on the brink of extinction and are protected by custodian farmers (coltivatori custodi) chosen by the regional government in order to grow and promote them. Let's take a look at just 12 of these 100% Tuscan fruits, vegetables and beans (source: Regione Toscana, Prodotti Agroalimentari Toscani ):
Ciliegia di Lari (Lari cherry): the Lari cherry, even if its characteristics change depending on the variety, it's a consistent, deep red colour and a sweet cherry native to Pisa. Every year in May/June there's the cherry festival in Lari, one of Tuscany's oldest food festivals.
Pera Picciola (Picciola pear): the Picciola pear was eaten as early as the beginning of the 900s in the area of Monte Amiata. The fruit is characterized by a long stalk that measures about 53 mm and by its spinning top shape. It's only eaten cooked as it is tough, astringent, bitter and woody when raw. It's perfect for syrup pears and liqueurs.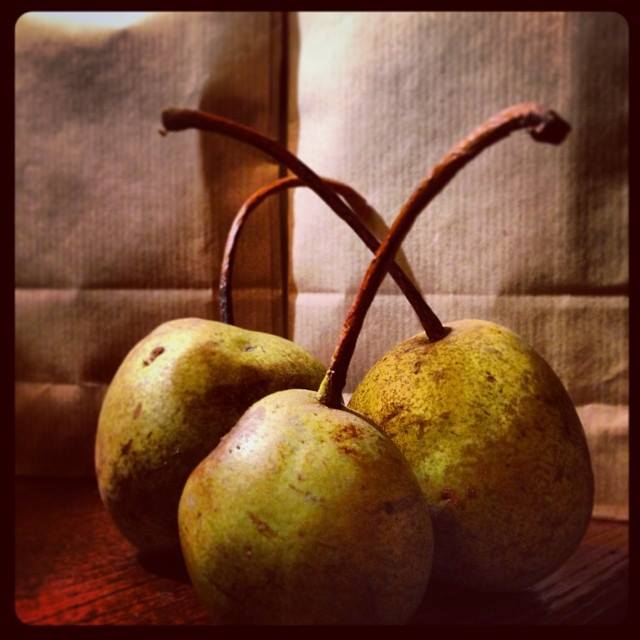 Mela Nesta (Nesta apple): known since Roman times, the Nesta apple is native to the provinces of Arezzo and Florence, and grows at 800 metres above sea level. It's rounded in shape and flattened at the top and bottom. It is small in size and its colour varies from yellow to red according to how ripe it is. Its flesh is hard, crunchy and slightly sour.
Mela Panaia (Panaia apple): this is a very big fruit with a very tender flesh and a sour taste. The painter Bartolomeo Bimbi in a 1841 painting depicted a white Panaja and a red Panaja. It's one of the most delicious varieties to be used in cooking.
Fico dottato (Dottato fig): the Dottato fig variety is light in colour, both outside and inside. The tree is large and sturdy, with green leaves. The fig is good fresh, served with cold cuts, or dried. The famous dried figs of Carmignano are made using this variety.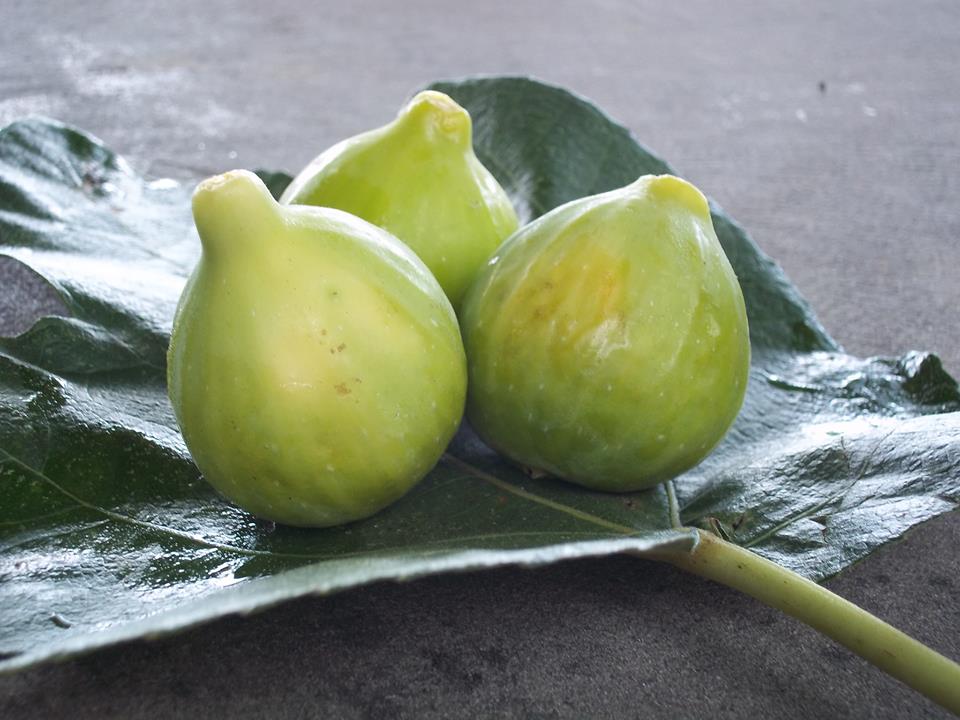 Pesca Regina di Londa (Londa peach): the Pesca Regina contains a white pulp in a white and red striped skin. It boasts a hard consistency, a very sweet flavour and a strong and penetrating scent. It is grown in the provinces of Arezzo and Florence.
Pomodoro costoluto fiorentino (Florentine "costoluto" tomato): the very characteristic aspect of this tomato are their ribs (costole), from which it takes its name. It's very red, juicy, flavourful and aromatic, used traditionally for preparing pappa al pomodoro.
Aglio Massese (Massa Carrara garlic): aglio Massese has a distinctly round shape and is white in colour. Its cloves are small and its flavour is less strong and sweeter than common garlic. Once picked, it is woven in a special form called a "forcone". It's a traditional product from Massa Carrara.
Cipolla di Certaldo (Certaldo onion): mentioned in Boccaccio's Decameron, it's the symbol of its town of origin. There are two varieties. The Statina is round in shape and purplish in colour with succulent flesh. It is best eaten in the summer months. The bright red and pungent Vernina is picked from the end of August through the winter months.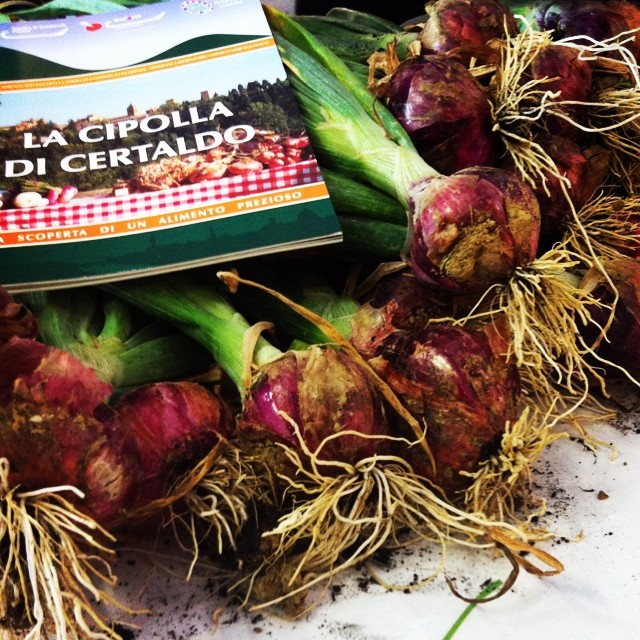 Fagiolo zolfino (Zolfino bean): small, round and pale yellow with a fine skin and very easy to cook. Excellent boiled and topped with a drizzle of extra-virgin olive oil. The Fagiolo zolfino is grown in the province of Arezzo and Florence.
Fagiolo Rosso di Lucca (Red bean from Lucca): the red bean from Lucca is about 1.5 cm long; it's red with dark streaks and has a very intense flavor. It grows in the countryside around Lucca.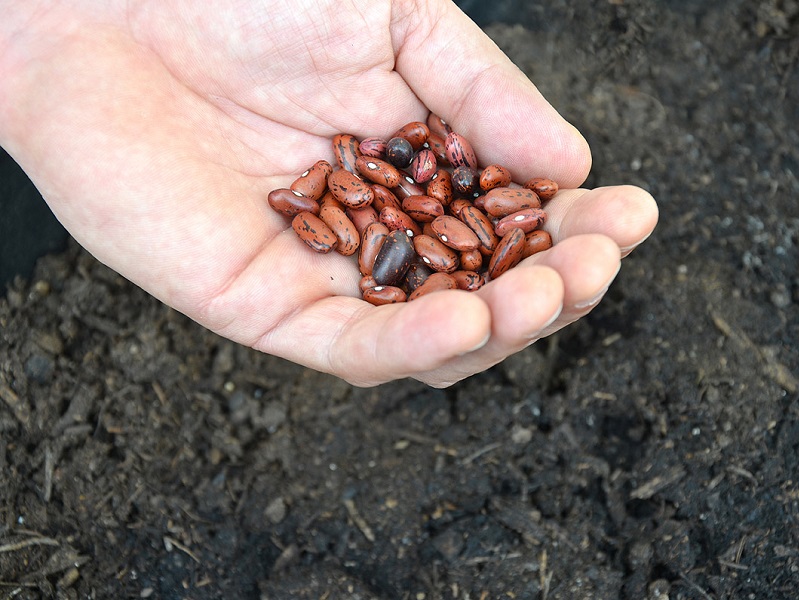 Patata rossa di Cetica (Red potato from Cetica): the red potato from Cetica is round and smooth. The skin is purple and the flesh is white. It's a traditional product from the Pratomagno, Casentino and Valdarno, which has been grown at 500m above sea level since the '30s. It is excellent when used in gnocchi and potato tortelli.
You might also be interested in