Top things to do in Tuscany in the spring season
From historic gardens to art parks, from ancient paths to wine roads, here are some of the best ideas on how to experience Tuscany outdoors.
As the sun begins to warm and the days start to get longer, we've put together some of the best things to do in the season of flowers and showers.
Ride your bike along gravel roads in the Siena countryside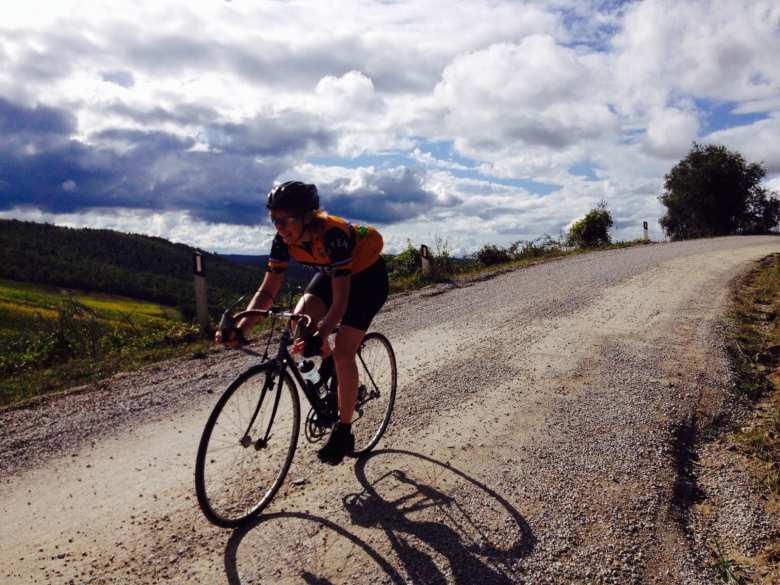 Whether it's just for one day or for an entire vacation, a bike ride in Tuscany is always a good idea in the spring. A great option is the 200 km Eroica road: a must for cycling lovers who want to try a historic path in the Chianti area. Another glorious landscape to explore on two wheels is the Crete Senesi. Here you can follow the gravel road that goes from Buonconvento to Asciano and stop by San Giovanni d'Asso to taste the famous Tartufo Marzuolo or the spring artichokes in Chiusure during the artichoke festival.
Dip into nature in Tuscany's Protected Areas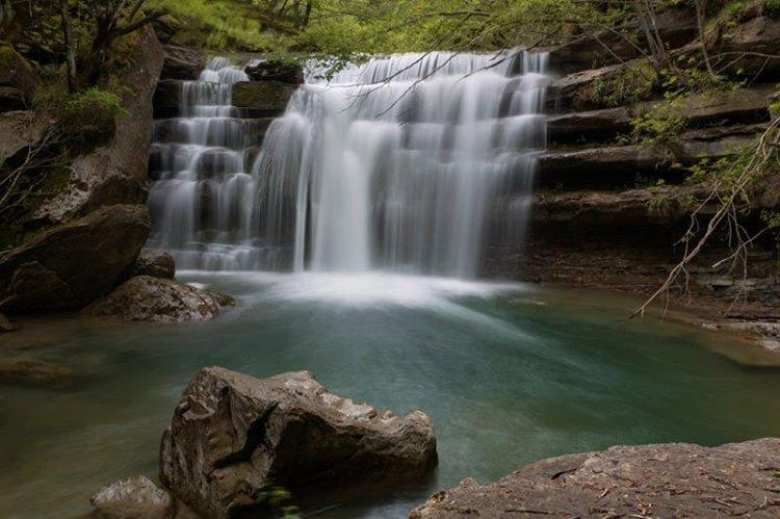 Spring is the season of wildflowers, blossoming trees …and butterflies. Experiment with the many different itineraries along Tuscany National and Regional parks on foot such as the road from Sant'Ilario to San Piero in Campo, on the Elba island, where you can glimpse butterflies of a very unique variety by walking on a path roughly two kilometers long, known as the Butterfly Sanctuary. If you are thinking about a hike along the coast, consider visiting Marina di Alberese's historic pine forest, which holds an incredible number of wild animals and interesting plants. And how about exploring the Apennine ridges? Mountain lovers could try the Alta Via dei Parchi and follow the path from Passo della Cisa to San Pellegrino in Alpe, at the gates to the Garfagnana. Along the 6 stops, you'll enjoy a unique spectacle of nature, art and history.
Get lost in hidden hamlets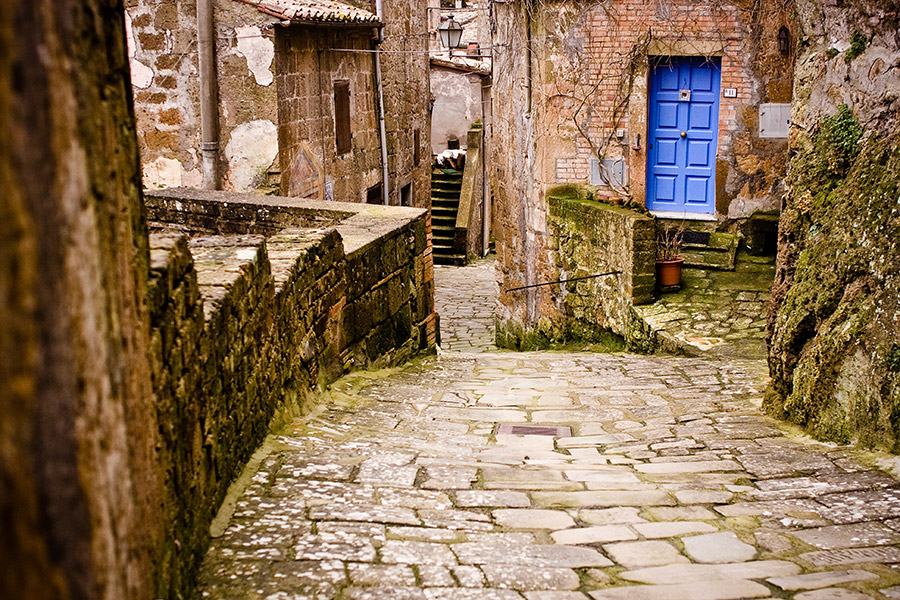 Have you ever visited Sorano, Lari, Suvereto, Santa Fiora or Sarteano? If you are looking for an off-the-beaten-path destination where you can spend one or more days, choose one of the 38 inland towns awarded with the Orange Flag by the Touring Club. This mark of tourist-environmental quality is assigned to small inland towns with a valuable historical, cultural and environmental heritage that offer high quality hospitality services.
Explore UNESCO Medici parks and Villas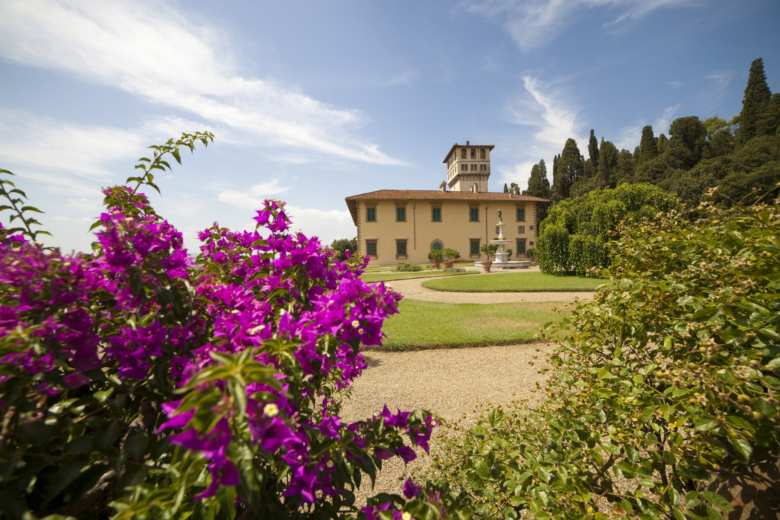 Spring is the best time to discover the many historical villas and gardens spread across the Tuscan landscape. A good starting point could be the list of 12 Medici buildings, farms, hunting lodges and gardens granted status as UNESCO world heritage sites. Just behind the Pitti Palace, in Florence, you can visit Boboli, one of the largest and most elegant Italian-style gardens in the world. For a picnic on the green head towards Vaglia, and spend a day at the Pratolino Medici Park, home to Giambologna's colossal statue. Just a few kilometres from Florence, the Medici Villa della Petraia fascinates visitors with its magnificent Italian garden encircling the villa while in Seravezza, the Medici Palace hosts the unique Museum of Work and Folk Traditions of Historical Versilia.
Take a walk on the Via Francigena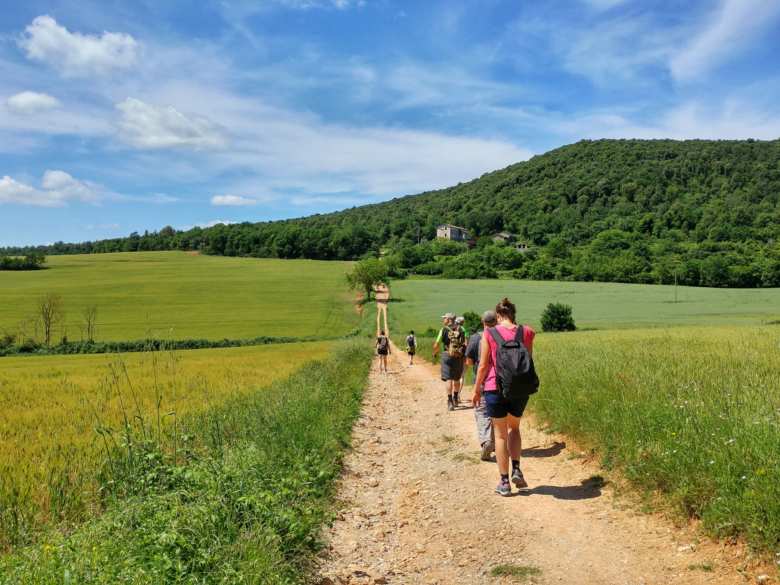 If hiking is your thing, put on your walking boots and follow the Via Francigena. Spring and Autumn months are perfect if you want to avoid the sweltering heat of July and August. You can choose a single leg or the entire Tuscan path, a mountain itinerary in the Apennines or a less challenging hike in the countryside. The first stage of the Via Francigena crosses dense woods and stone villages along the 22 km path extending from the 1000m high Passo della Cisa to Pontremoli while in Central Tuscany you can travel the leg from San Miniato to Gambassi Terme, which is a less challenging but lengthy section crossing a territory with a strong agricultural tradition and green rolling hills.
Indulge along the Wine roads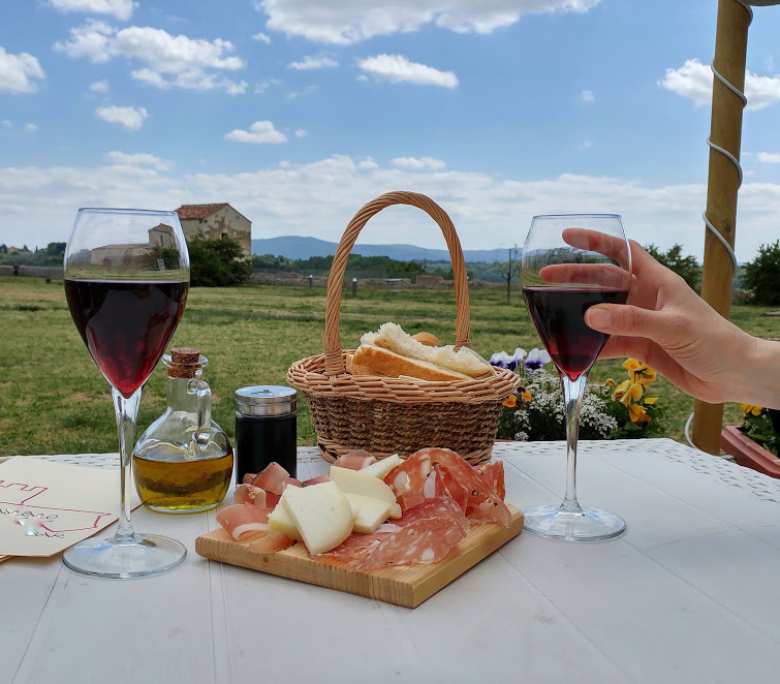 Bolgheri, Chianti, Carmignano or Colli di Luni? Choose a wine and you will know where to go. If you are a wine enthusiast get lost along the many wine roads of the Tuscan countryside and explore ancient and modern wineries. Don't forget that on the last weekend of May each year, large estates and small farms open their cellars to the public for special visits and tasting as part of the Cantine Aperte activities. Some of these cellars are centuries old and are normally closed to public, so it's a great opportunity to wander in and out of estates and their cellars in a tour where wine reigns supreme.
Relax at natural hot springs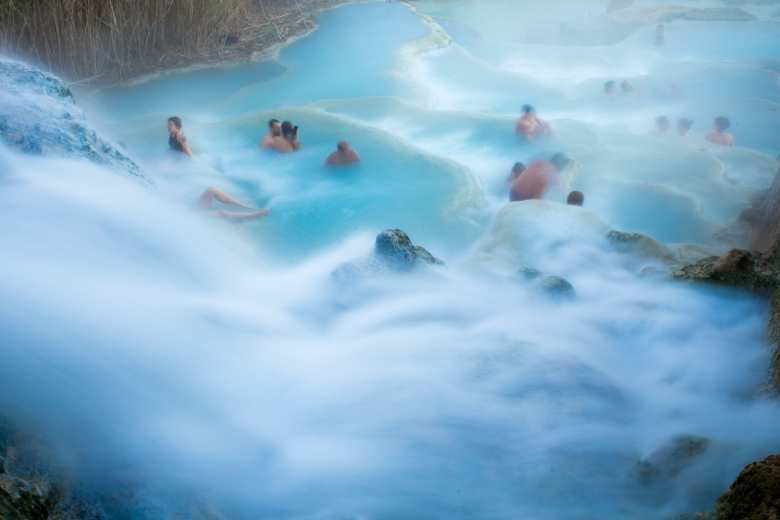 Dreaming of a moment of relaxation in the warm thermal waters with nature all around? In addition to hotel spas and wellness centres, Tuscany offers also some (wild) free options. From Petriolo to Saturnia passing through Bagni di San Filippo, here are some of the best Natural thermal pools.
Live your own fairy tale in the most eclectic parks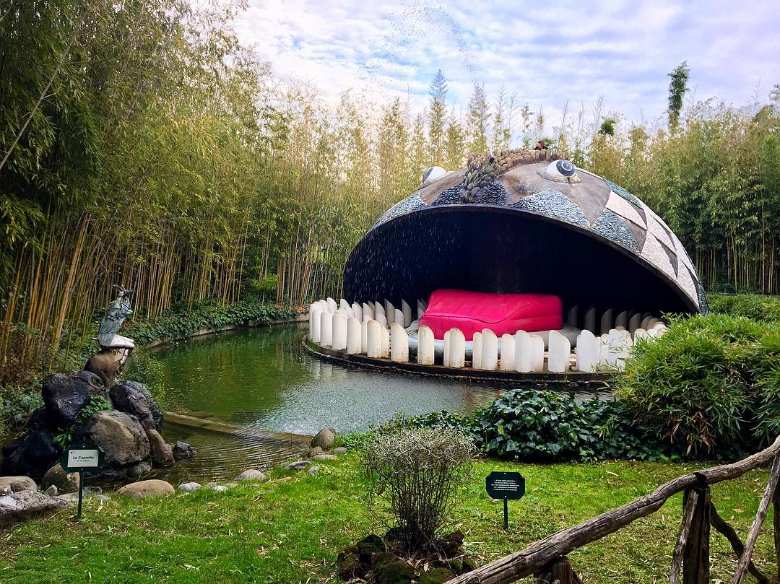 Feel like taking a walk among cyclopic sculptures, fantastic art installations or even accompanied by Pinocchio himself? In Capalbio, you can visit an esoteric garden displaying 22 huge sculptures depicting the Major Arcana of the Tarot cards. If you are traveling with kids consider spending a day at Pinocchio Park of Collodi: opened in 1956, it narrates the story visually, immersing visitors in the plot. In Castelnuovo Berardenga, in the heart of the Chianti region, you'll find the Chianti Sculpture Park, a permanent exhibition of contemporary sculptures and art installations, all perfectly integrated into the surrounding holly and oak forest. But there is much more: check out this list of theme parks in Tuscany.
You might also be interested in