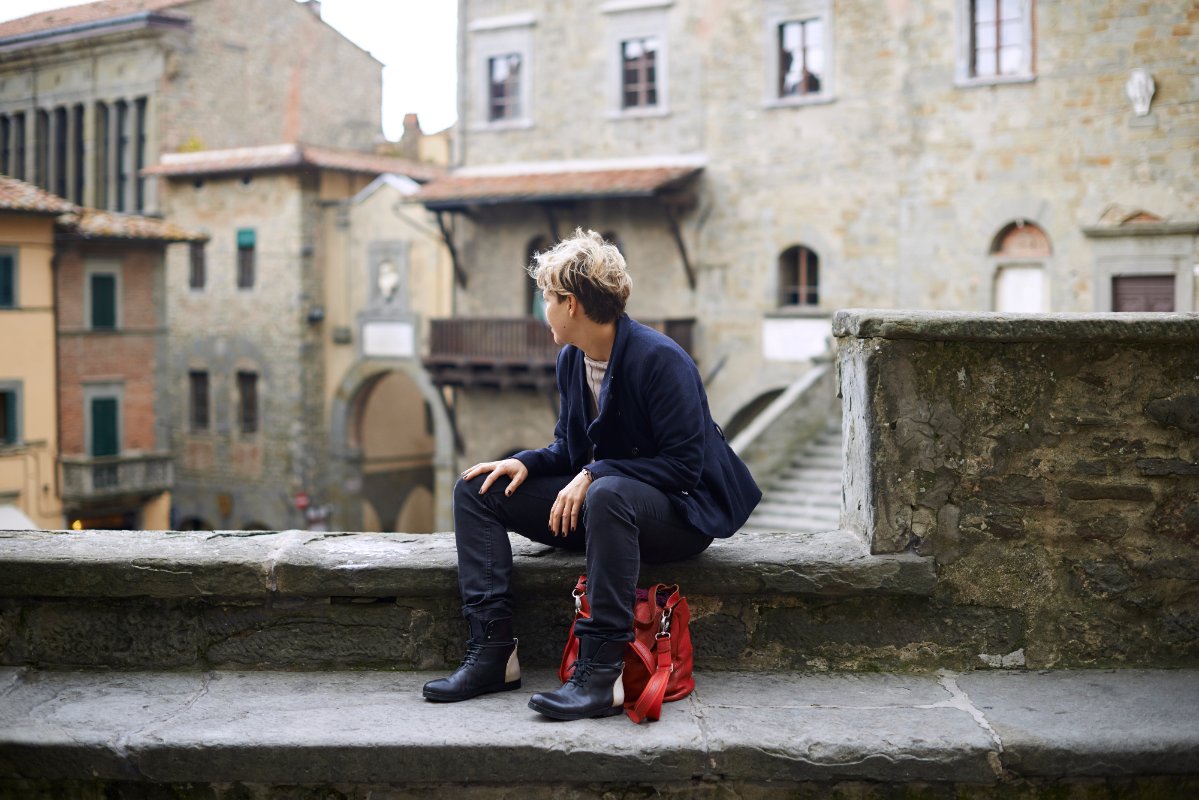 Top "Places I love" in Tuscany, in 2012!
Last year, for the 6th time,
FAI
(the Italian non-profit foundation for the protection and management of the country's artistic and natural heritage) promoted the
"I Luoghi del Cuore" (Places I Love)
– a national census that ask Italian citizens to suggest
a "piece" of Italy
that need restoration and preservation, in order to grant it a future The census also help to develop and raise knowledge and awareness of such places that are a significant part of Italy's artistic, monumental and natural heritage. And so, every two years,
a huge list of places
that are dear to someone, important for someone else, special for me, loved by you, unknown or famous, churches, palaces, gardens... are brought to light among the entire Italian population (and, since 2012, to the whole world, as well!) for this special "election".
Last year's census ended in November, with over 1,004,000 votes!
And, of course,
Tuscany was present in the winning list
, with a few of its precious treasures!
Here are the TOP 10 Tuscan winners:
go and discover them … and remember to vote next time!
1 – Tempio della Congregazione Olandese Alemanna – Livorno
This made the top 10 of the general list of winners, placing itself at the ninth position!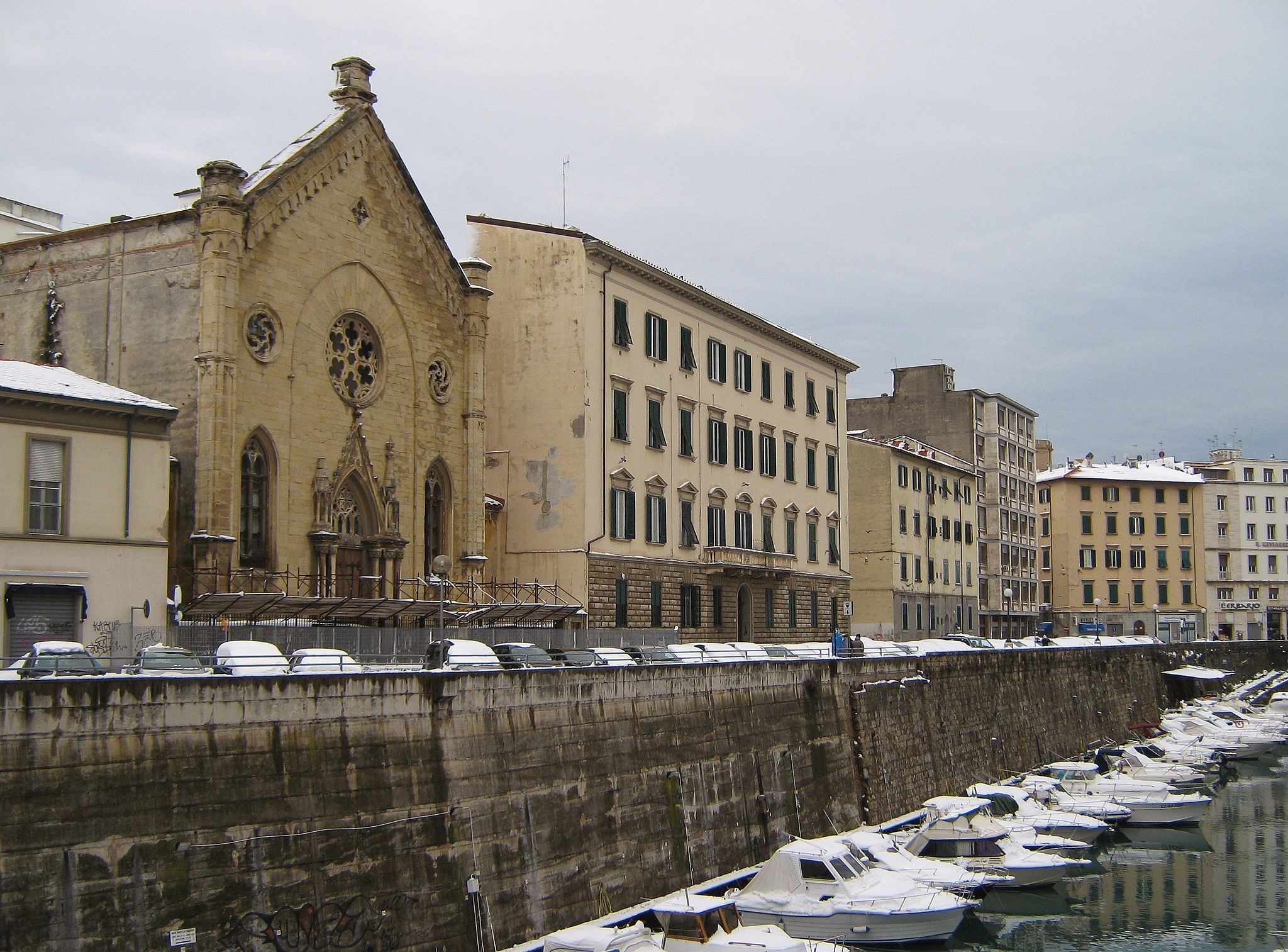 The Dutch-German Church i's a rare example of
neo-Gothic architecture in Livorno
. With its beautiful facade, it lies on the "Scali degli Olandesi", between Piazza Cavour and Piazza della Repubblica. It was designed by Dario Giacomelli and built between 1862-64. Today, it's in a dreadful state and is closed to the public. But maybe now it can soon be saved, with its 23,685 votes …
2 – Villa Massoni – Massa Carrara
Number 11 of the general list, Villa Massoni (or Villa di Volpignano) is
a
16th-century palace
just outside the walls of Massa. Unfortunately the splendor of past is now just a memory and the villa is abandoned.
3 – Rocca di Sala – Pietrasanta
Our number 3 (21 of the general list) "place" is
a castle
in the Lucca Province, a Ghibelline fortress (in fact, it is also called
"the Rocca Ghibellina"
) composed of
a fortified complex
with square corner towers and a central structure. It once defended the beautiful town of Pietrasanta, one of the best-preserved medieval towns in Tuscany, and, from its strategic position on a hill, it dominates the city center.
4 - Badia di S. Salvatore e S. Lorenzo a Settimo – Scandicci 
The Abbey of San Salvatore and San Lorenzo lies in the territory of Scandicci (just outside Florence).
It dates back to 988
, when it was a center of public life. It was recently restored, after the damage of World War II. It's composed by a number of buildings of different ages and it's just partially opened to the public (on Sundays, from 3 to 6 pm).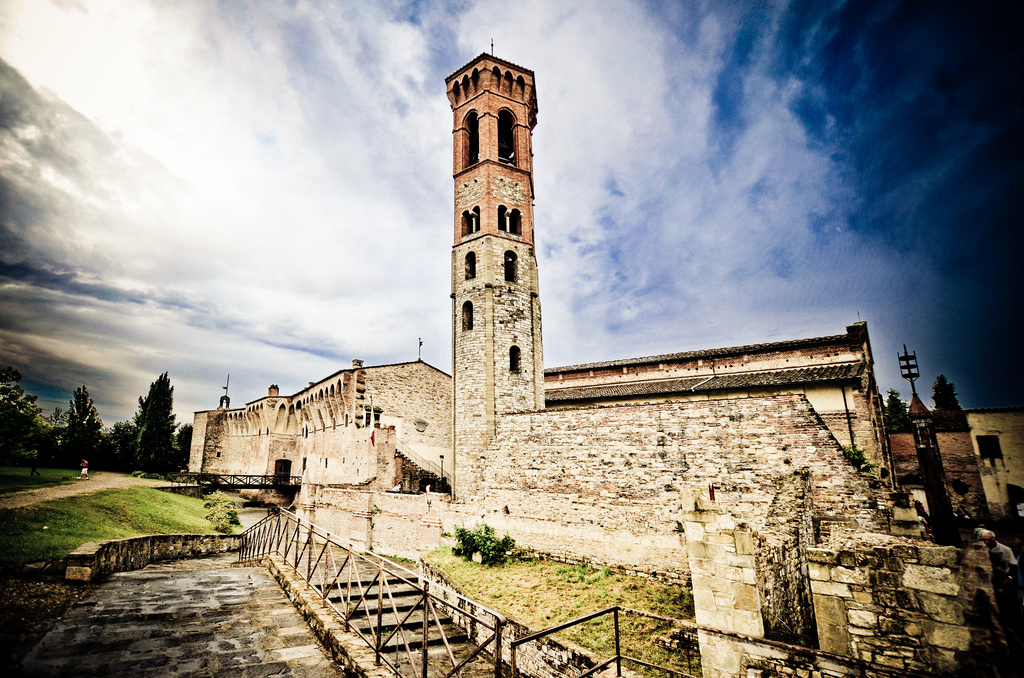 5 - Cloisters - Basilica S.s. Annunziata - Firenze The Chiostrino dei Voti (Little Cloister of the Vows) was designed by Michelozzo, while Baldovinetti painted the first lunette in the cloister in 1460 and soon after Rosselli began a cycle dedicated to Filippo Benizzi, fifth Prior General of the Servites, which was then completed by Andrea del Sarto (1509–10). Another cloister is known as the Chiostri dei Morti (The Cloiser of the Dead) and it contains a famous "Madonna del Sacco" by del Sarto.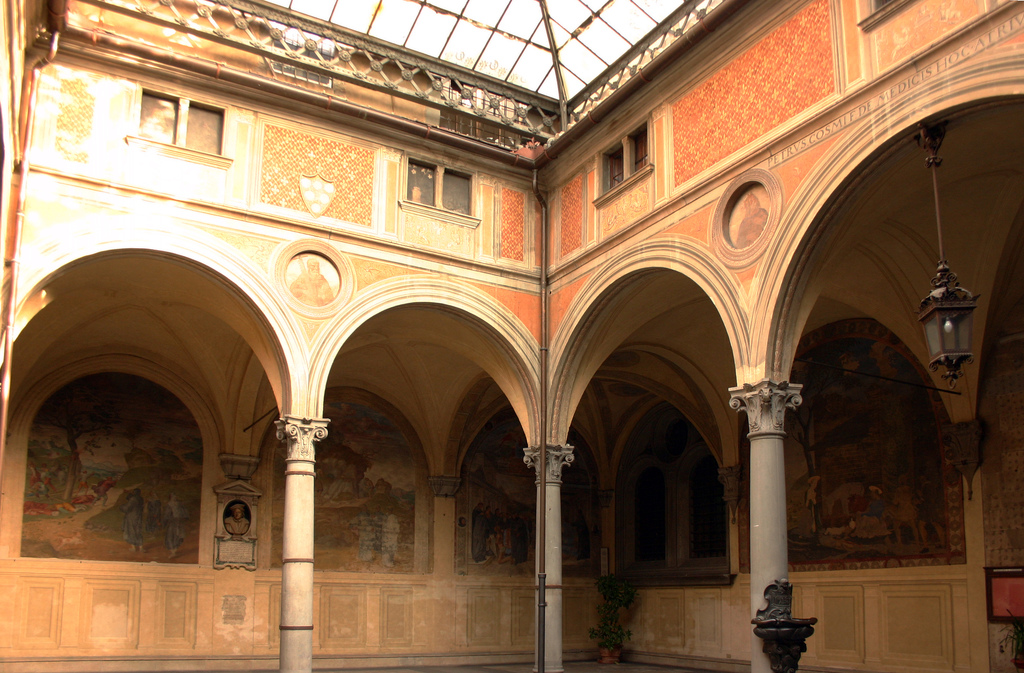 …and FROM 6 TO 10:
6 – The mountain Circo Glaciale del Pizzo d'Uccello e Solco di Equi – Casole in Lunigiana (Massa)
The most famous peak in the Apuan Alps mountain chain.
7 – Terme del Corallo – Livorno
The ancient thermal baths, usually called "Acque della Salute"', were built in 1903 after their discovery in 1854 from a spring of salt water. It soon became one of the most important attractions in Livorno, thanks also to the Liberty-inspired pavilions.
8 – Castellum Aquarum poggio murella – Manciano
The archaeological Site of Manciano, in the Grosseto province.
9 – Via Francigena, Valle del Paglia - Abbadia San Salvatore (Siena)
The Via Francigena ancient pilgrim's route doesn't need presentation! In the FAI census, the part that goes through the higher territory of Valle del Paglia, an important and unique historical, artistic and landscape site, was suggested for the census.
10 – San Lorenzo - Pistoia
A 1278 monumental complex in the city center of Pistoia: convent, church, porches, cloisters…
A final thought…
… most of the places that are on this list are forgotten today or need restoration. But that's exactly what the census is about:
these are the "Places I Love" that I don't' want to abandon!
You might also be interested in