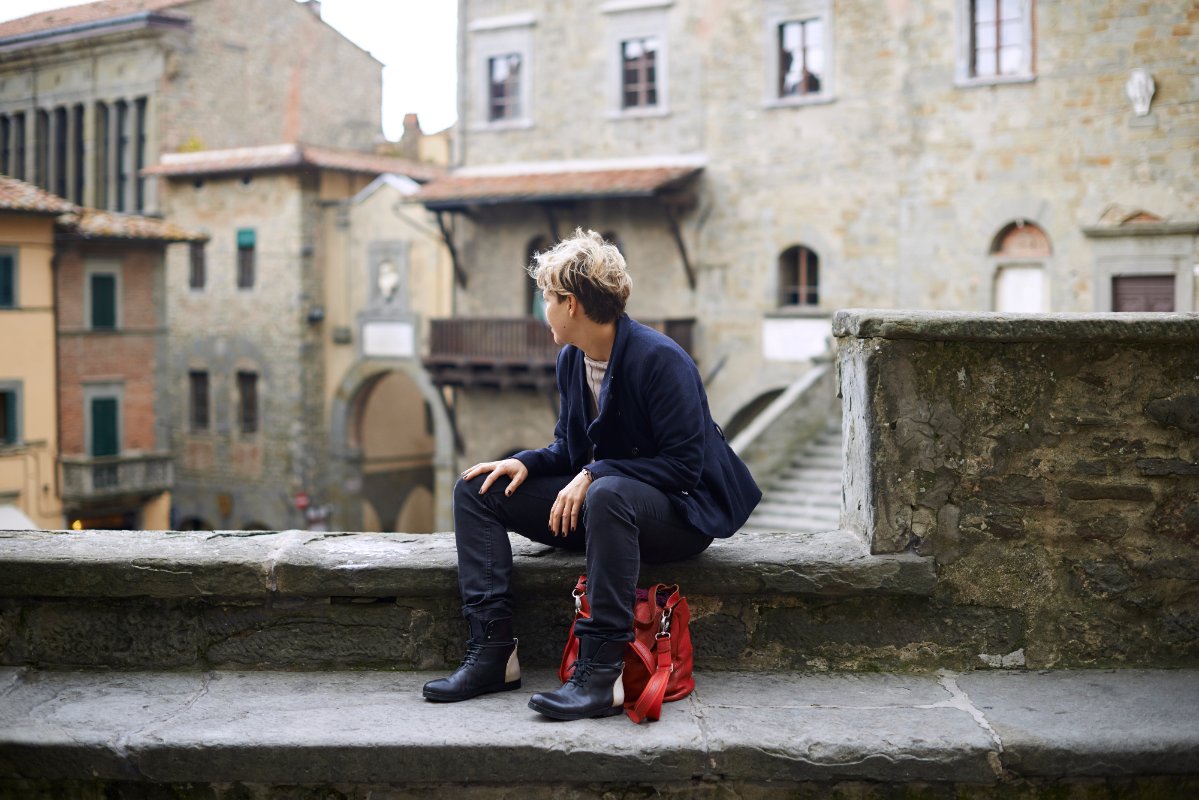 Top 5 Romantic things to do for Valentine's Day in Tuscany's museums
The MiBAC (ministry of arts in Italy) just revealed the poster for their
Valentine's Day special
- a man from a painting kissing a girl in tight jeans with the slogan "fall in love with art". I have shamelessly reproduced this image here.
Reactions on facebook
to the campaign are mostly positive, although one of my friends said she would not kiss a man who wears red tights. So, they have this
special offer: go to state museums* Feb 13 and 14, and couples pay 2 for 1 tickets
.  My husband is just thrilled; this means he gets to go to the museum(s). Again. Click
Tuscany on this map
for a list of participating state museums and other locations of culture that are included in this offer (churches, libraries, etc).
Are museums romantic?
They CAN be.
Let's hypothesize that you could have any state museum in Tuscany to yourself (with your loved one) for the day...
which would it be, and what would you do and see?
Here's my list of top 5 idealized romantic museum/ culture visits for Valentine's Day.
1) Garden of the Medici Villa at Careggi
(outside of Florence) -
picnic in the garden
, under the gazebo. Although this villa was the seat of Ficino's
Platonic
Academy back in 1459, it seems
sufficiently romantic
now. Equipped with a gas heating "mushroom" type lamp, picnicking in the gazebo at the end of the garden (I'm quite sure I recall there being one) might be possible, perhaps surrounded by lemon trees... A classic vine picnic basket full of pecorino cheeses, figs, and wine... Downside: cold. The seating is stone. [PS - here's a really good article if you want to read
more about Medici Gardens
.]
2) Napoleon's residence, Palazzo dei Mulini in Elba
-
dress up
in period costume (ah, those lovely baby-doll dresses and crowns of laurels), pretend to speak French, and act frivolous while eating off Sèvres porcelain. Downside: French food (
Tuscan food
is so much better).
3) The Laurentian Library
(San Lorenzo, Florence) - inside the reading room designed by Michelangelo. Despite the disturbing architecture of the entrance stairwell, the reading room is one of the most ordered and peaceful places in the world; a great place to just hang out
quietly reading under a blanket
together. Downside: The wooden carrels are a bit uncomfortable and straight-backed for "getting romantic".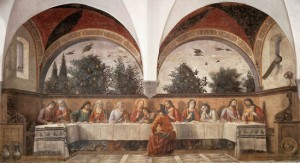 4) Ghirlandaio's "Last Supper" at Ognissanti
(Florence) -
Dinner for two under the fresco
. We'd enjoy having the time to pick out all the details in the painting, the beautiful peacock on the right, the flowers, the fruits, the pheasants, the tablecloth... Downside: religious subject matter. 5)
Hole up for the weekend in a hermitage
at the
Eremo di San Leonardo
(Province of Siena, near Monteriggioni), reached by a
long and challenging hike
that passes through a tunnel called "The mouth of Hell" and nearby a hidden waterfall (I found a great itinerary
here
, but it's written in Italian). Best part: it's February, so nobody will be there. Downside: it's February, people don't go cuz it's cold. Looking for somewhere to stay in Tuscany for Valentine's day weekend? Discover the
special offers from turismo.intoscana.it
!

What are YOUR favourite romantic museum visits
? Add them here. Bacioni and Happy V-Day! From "
TuscanyHArts
"
You might also be interested in