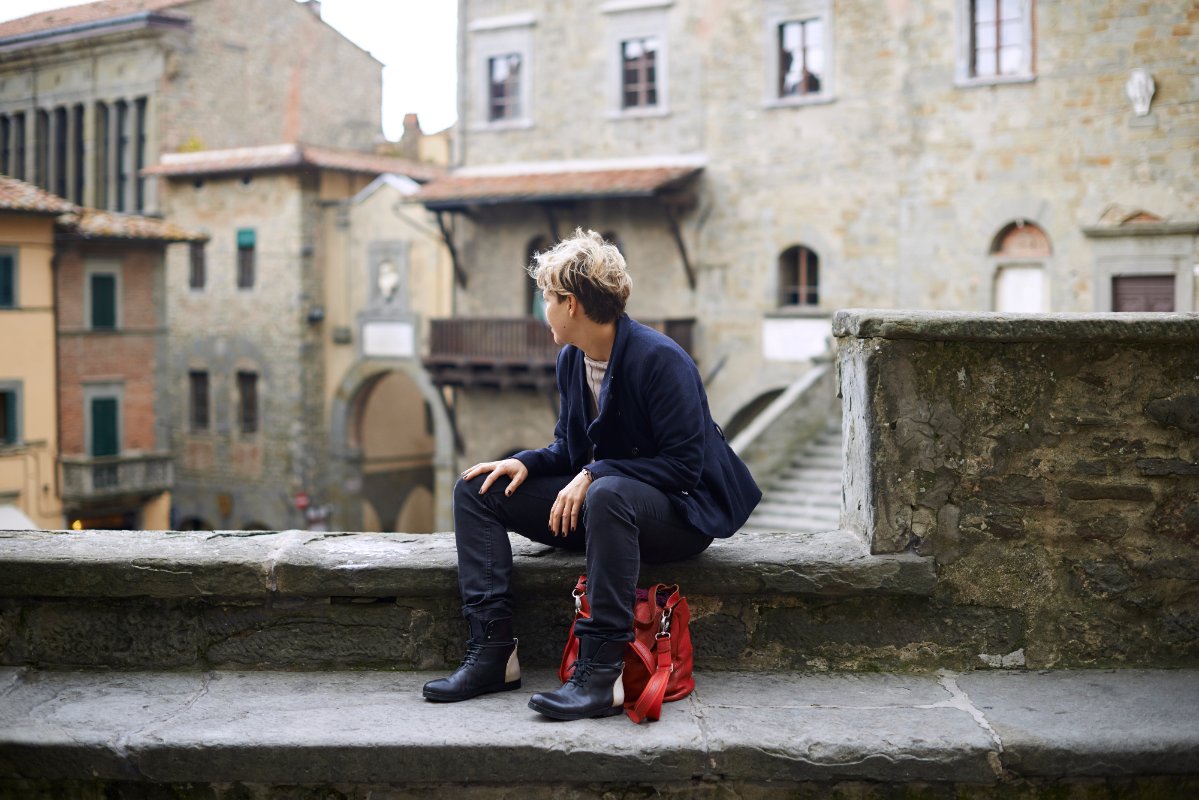 Top 3 photogenic churches!
Three churches and probably
three of the most photographed things in Tuscany
… and it is not hard to understand why!
1. SAN GALGANO ABBEY
When arriving in front of
San Galgano
, one can only remain astonished:
a huge, roofless Gothic cathedral
, surrounded by beautifully rolling  hills. The abbey of San Galgano stands in the valley of the Merse river, between the villages of Chiusdino and Monticiano, a few kilometers south of Siena. The building has a Gothic style, with a Latin cross layout and three aisles, carved capitals, rose windows, acloister, and halls. The absence of the roof (in 1786, January 6th, the 36 meter-high bell tower collapsed, sweeping up a large  part of the church's cover) gives the place a surreal, magical and unique atmosphere. In summer, San Galgano is the suggestive backdrop of concerts, operas and other events.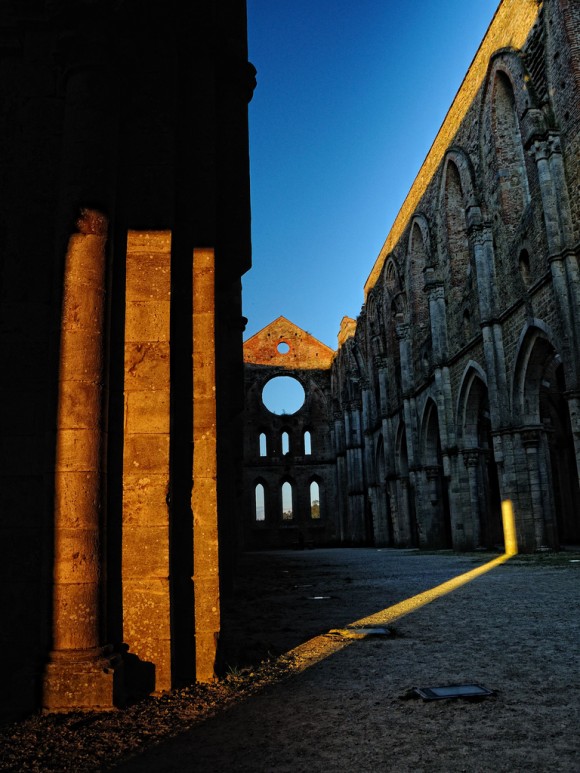 2. SANT'ANTIMO ABBEY
This is probably
one of the most beautiful Roman architectural buildings
that you will ever see. The medieval
abbey of Sant'Antimo
is 9 km from
Montalcino
, in the province of Siena. At first, there was a small oratory (352). Then, according to legend, Carlo Magno, returning from Rome along the Via Francigena, stopped here to escape the plague that was spreading in the valley nearby. Having survived the epidemic, he decided to give thanks by building the abbey (781).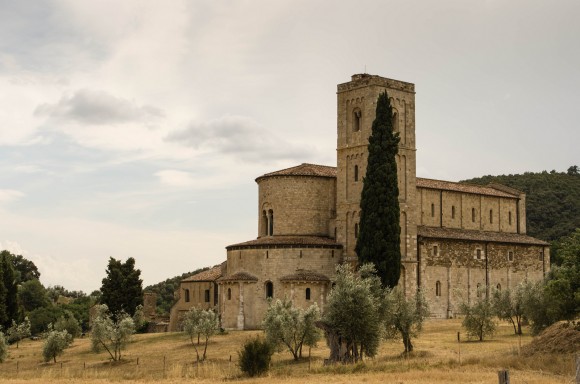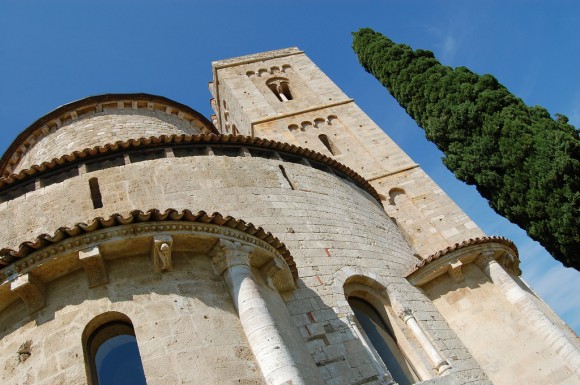 3. VITALETA CHAPEL
Almost too perfect to be true! Small, isolated, surrounded by cypress trees and with the Tuscan hills at their best on the background… The Vitaleta Chapel has become
one of the symbols of Tuscany
. It was built between 1867 and 1870, on the ruins of the monastery of Saint Francis. A single nave with four side altars and a travertine façade… the rest is just outstandingly beautiful.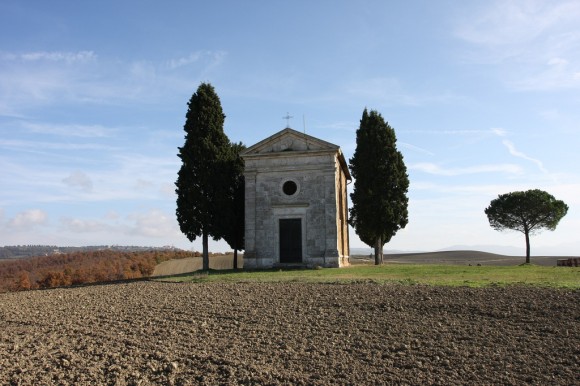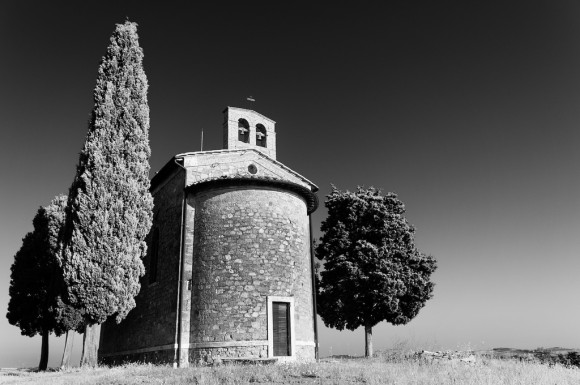 So, here you have the 3 most wanted, most photographed, most famous churches in Tuscany.
But what about the hidden ones?
Here is a list of the top 15!
You might also be interested in