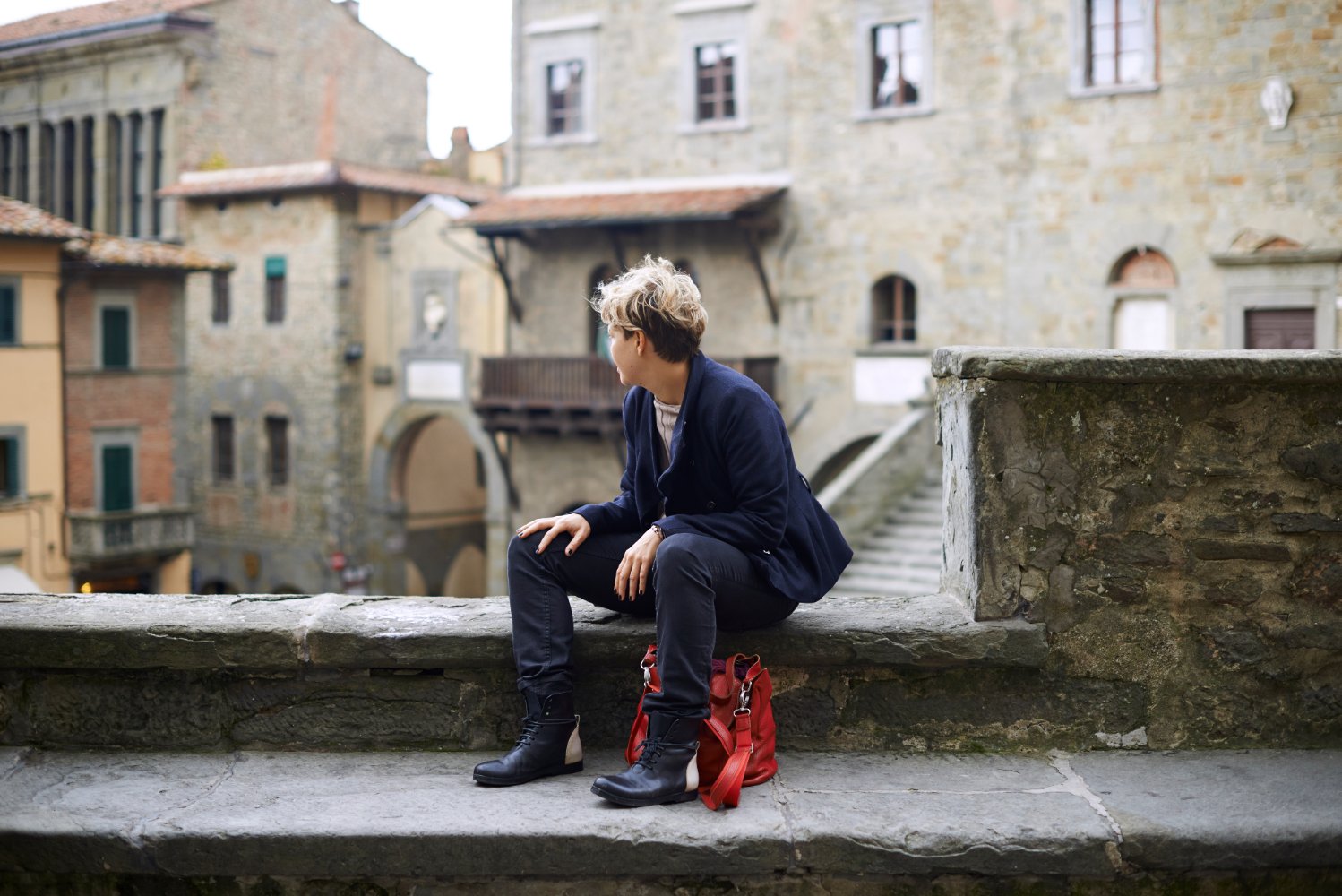 Saturday as I peviously mentioned I was in San Vincenzo judging 10 palamita dishes and simply enjoying the sea the sun and a variety of preparations that had the palamita as their main focus. The schedule was quite simple, first a light lunch at La Perla del Mare, chef Deborah Corsi's restaurant where I met up with four journalists and the local authority to discuss the rules of the contest. After a long debate and an extremely surprising "light" lunch we were ready to judge the 10 participants. I also spoke to chef Corsi, that told me all about how she came up with the cooking contest. Deborah became popular after having participated in a contest and having won, so she thought that this would be a great opportunity for her city to augment the quality of preparations and bring them to contest standards. Deborah prepared a very intriguing light lunch for us, a cold octopus salad with basil sauce and strawberries:
A mirror of amuse bouche, very delicate and perfect with the Ruinart champagne (only not italian or tuscan "ingredient" used)
Last but not least a single transparent raviolo with a red shrimp on a julienne of greens topped with a single drop of traditional balsamic vinegar. After this lunch that was called light but was actually quite long and not too light we moved to the PalaPalamita the marquee tent where 10 chefs prepared their palamita focused dishes and were judged by us. I will describe and post the picture of the winning dish but you can see every single plate judged here on the Tutti Pazzi per la Palamita set on Flickr. Locanda Martinelli, with Pralina di palamita con chips di mela, won and chef Michele Martinelli brought his award away with a big smile on his face!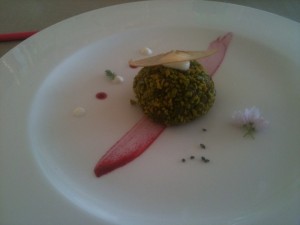 You might also be interested in