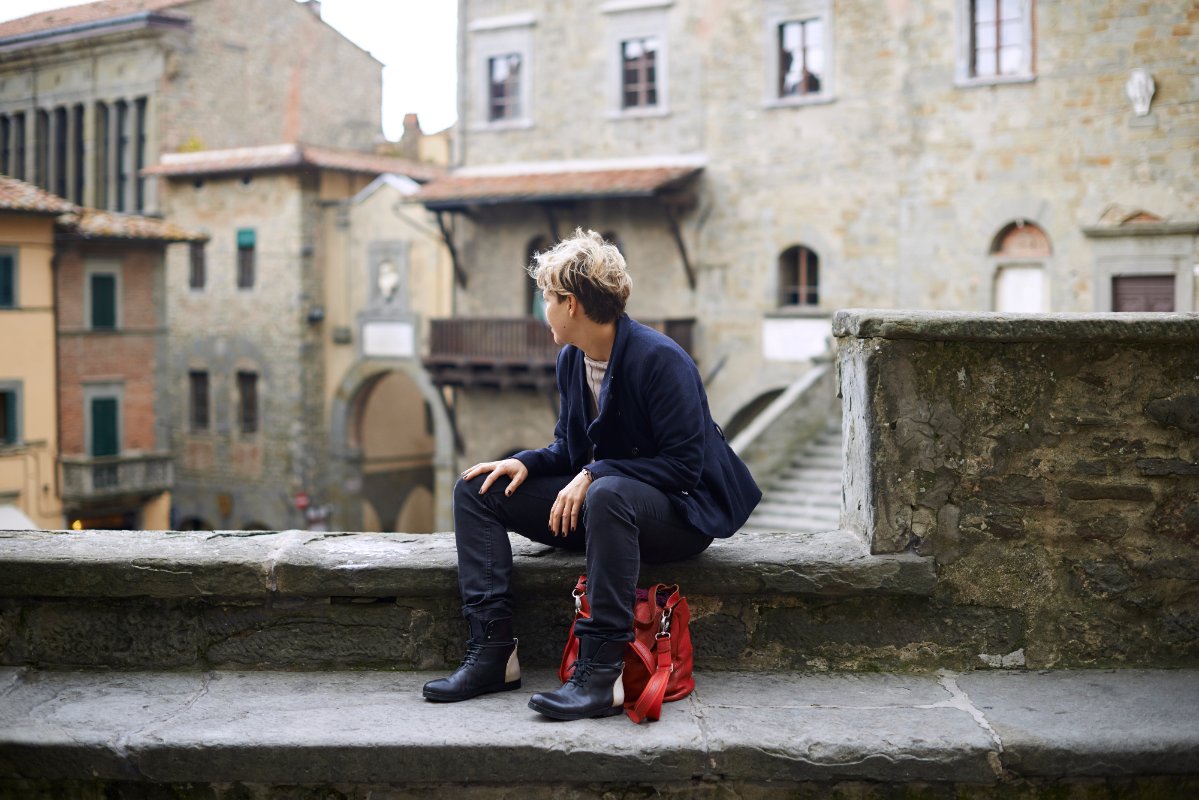 The winner of the contest Win Toscana talks about the Palio di Siena
The famous horse race of Siena - "Palio di Siena" -  is a experience to repeat! Priscille Messire  is one of he winners of the contest of Win Toscana and she is sharing her incredible travel story with us: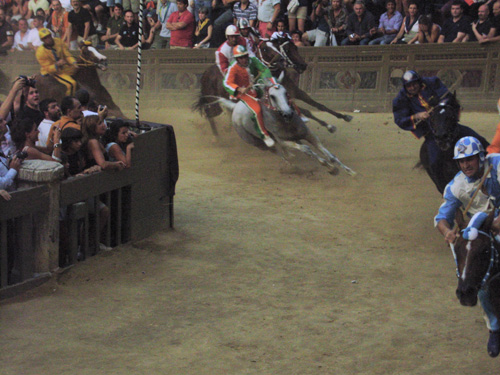 When i knew that i had won, I didn't manage to believe in it ! I went to Siena 2 years ago, to visit the city and to see the Palio. It was a wonderful experience. So, i was impatient to live again this event.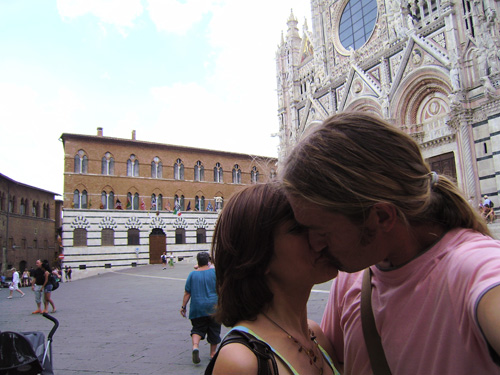 The hotel was very comfortable and pleasant. My boyfriend and me, we strolled in the romantic city and we discovered with happiness new places of the city ans new ice-cream makers ! Delicious !
We chiefly estimated the atmosphere of the city wich got ready for the Palio. An intense emotion sized us, as habitants of Siena, when we shared the festa in the contrada of "Giraffa". We met a lot of people and we spent a very pleasant and friendly evening ! It was very good to speak with Italians like this, and to converse with tourists from any countries ( Australia, Espana, Great Britain ) !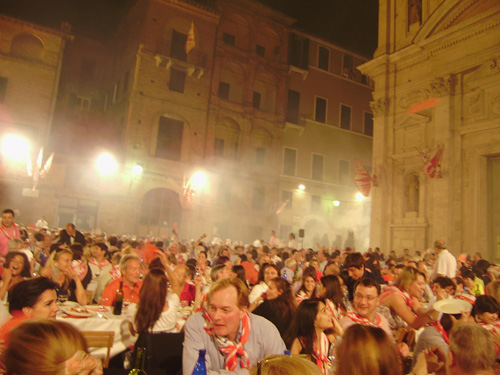 What the most marked us, it is, once again, the Palio. We were able to take advantage of the show in all its magnificence since places of the choice. The emotion and the anxiety increased in power during a houlf-hour before the race really begins. We were excited as well as habitants of Siena to the view of the Giraffa's rider : we shook our scarf by roaring in each of his passages. The show was grand, even if Giraffa's rider didn't win !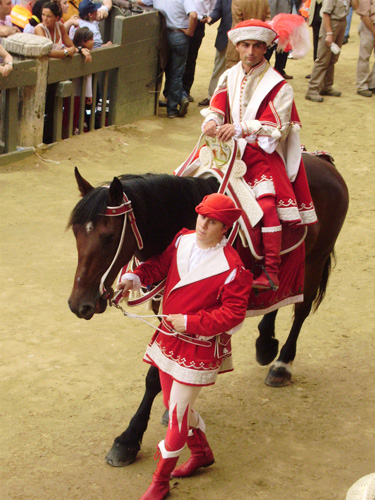 I shall never forget this prize wich I won ! I deeply thank you for it ! Read also:
You might also be interested in