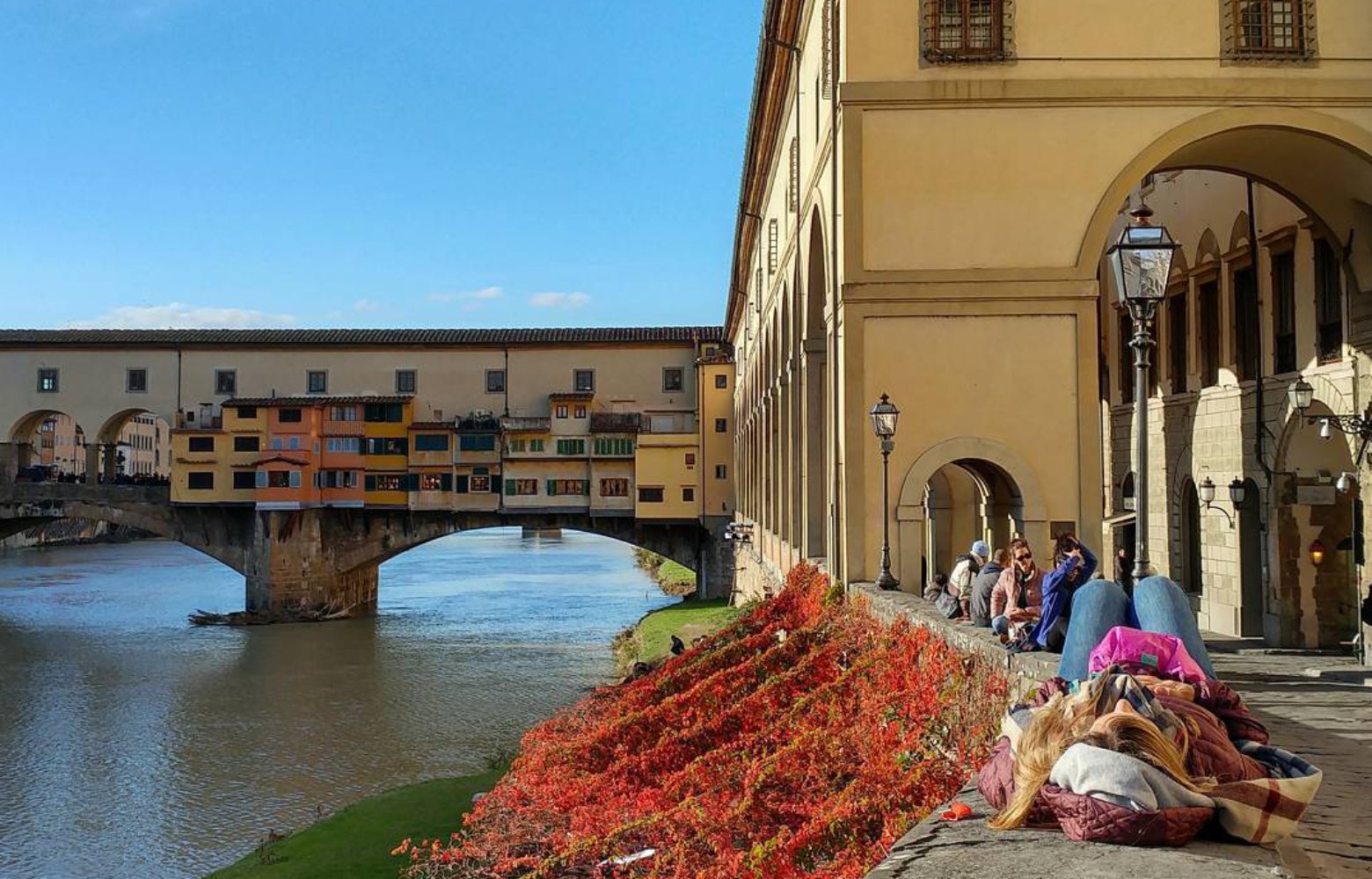 The Vasari Corridor: 127 paintings above Florence
a hidden passageway
Update December 2016: From 1 December 2016 until further notice the Corridor will remain closed for works of safety regulatory compliance. In case there is any news, we'll keep you posted!
You probably already know that there is a hidden aerial passageway over Florence: a corridor that goes from one side to the other of the Arno river, from Palazzo Vecchio to Palazzo Pitti, over roofs, houses and churches, running through the Uffizi Gallery and right above the Ponte Vecchio-Old Bridge: it's the Vasari Corridor.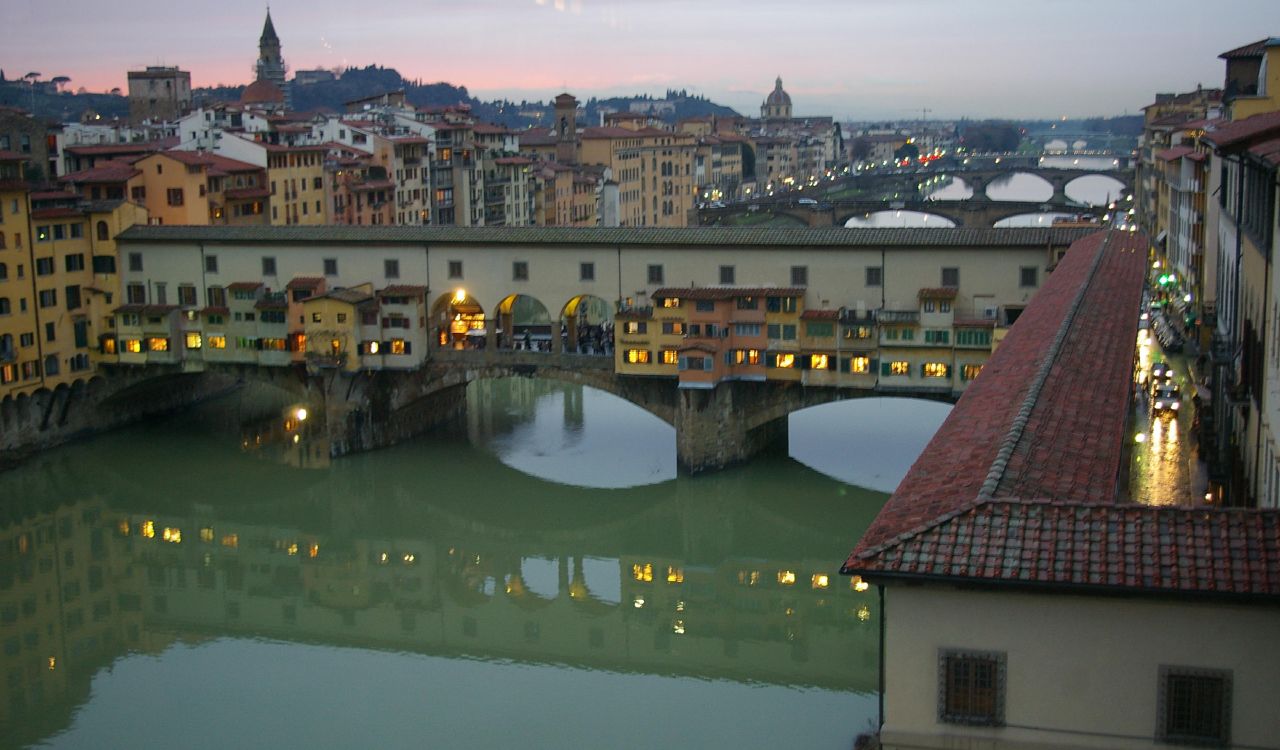 Built in 1565 by Giorgio Vasari, to allow Cosimo I de 'Medici and his family to move between the two residences without having to get out among the crowd, and for prestige and security reasons (but, however, they still could not stand the smell coming from the butchers, who at the time occupied the shops of the bridge, and had them replaced by goldsmith shops, way less smelly!).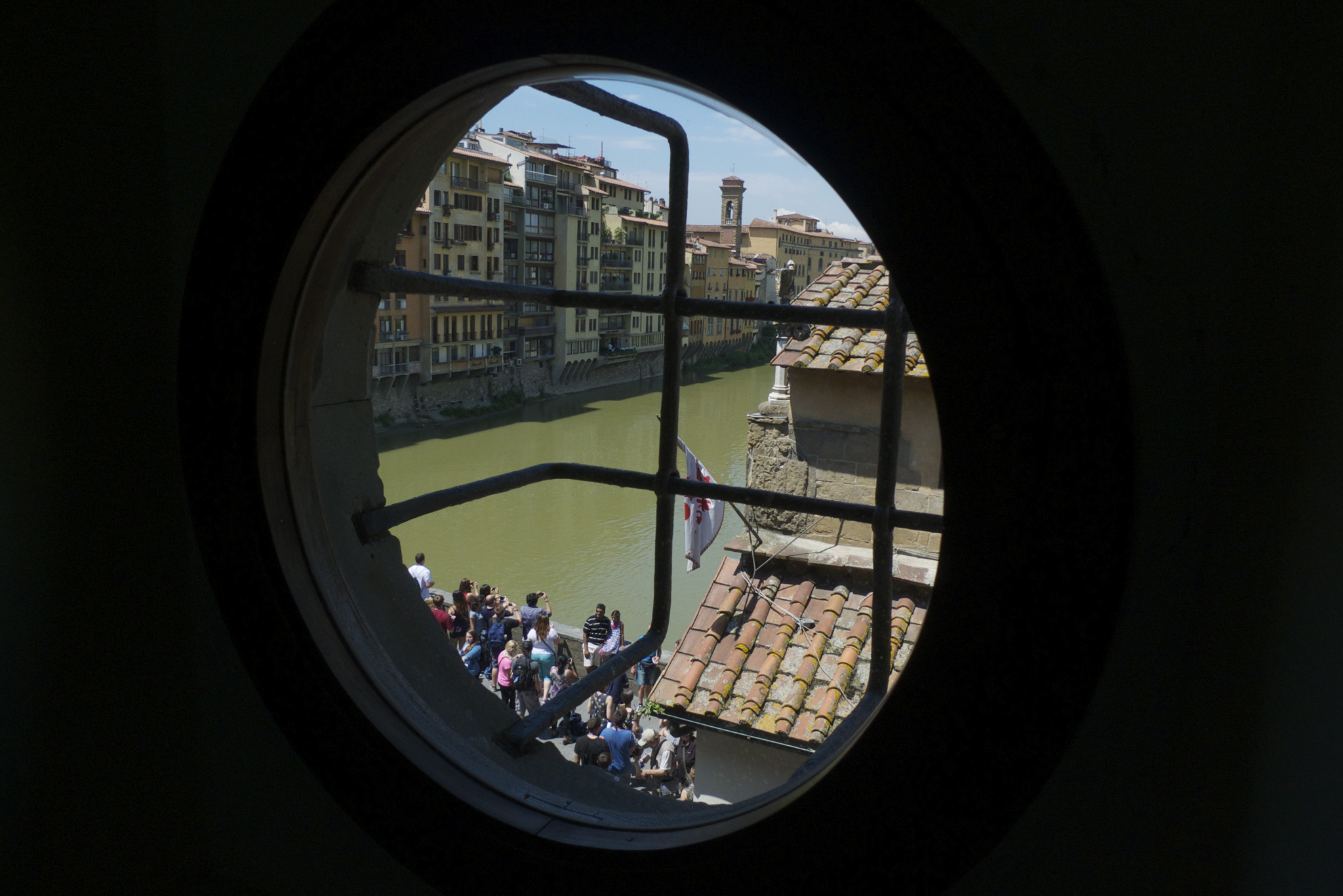 Today the Vasari Corridor is one of the hidden treasures of the Renaissance architect and art in Florence, but above all a unique path for the unusual and unexpected views and secret glimpses, like the window opening into a balcony in the small church of Santa Felicita – to allow the Medici family to attend the Mass privately and without being seen.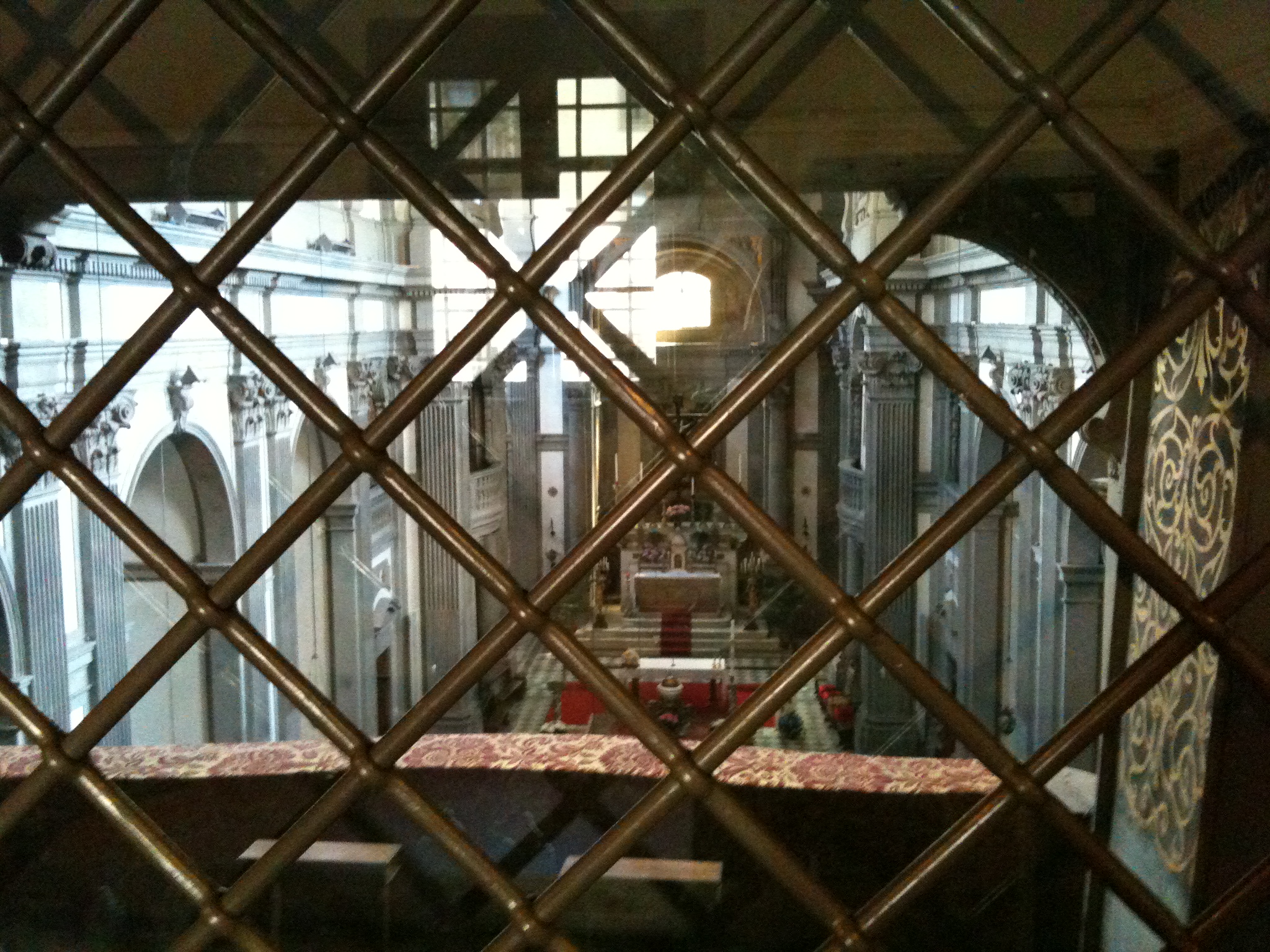 But the corridor is also the longest (more than a kilometer!) single passageway of paintings and portraits in the world! It's in fact lined with paintings, by different artists and different periods and styles: a group of 17th and 18th century paintings by Italian and other European artists, acquired by the Medici family; the world's largest collection of self-portraits, arranged chronologically, of Italian and other European artists – Vasari, Titian, Rubens, Rembrandt, Velasquez, Antonio Canova (only a portion of the total collection is on display); a collection of Medici and Hapsburg/Lorraine family portraits.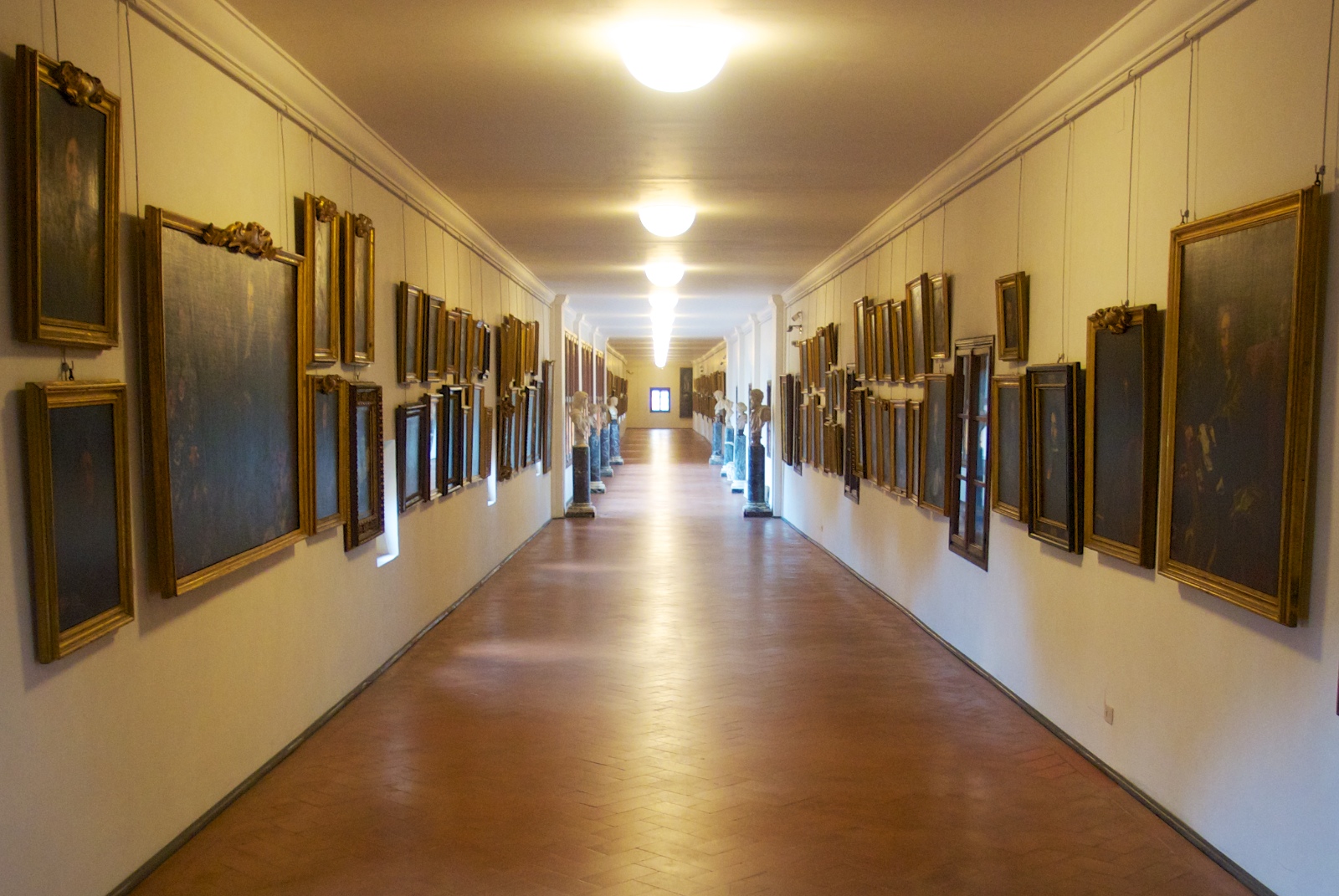 In 2013 the Vasari Corridor reopened to the public after a period of re-organisation of the pictures, with a new staging and 127 new self-portraits of Italian and foreign artists of the 20th century - De Chirico, Pistoletto, Marino Marini, Chagall, Pietro Annigoni and more - coming from the Uffizi deposits and now displayed in the last part of the Corridor, towards the Boboli Gardens. For more information: website.
You might also be interested in