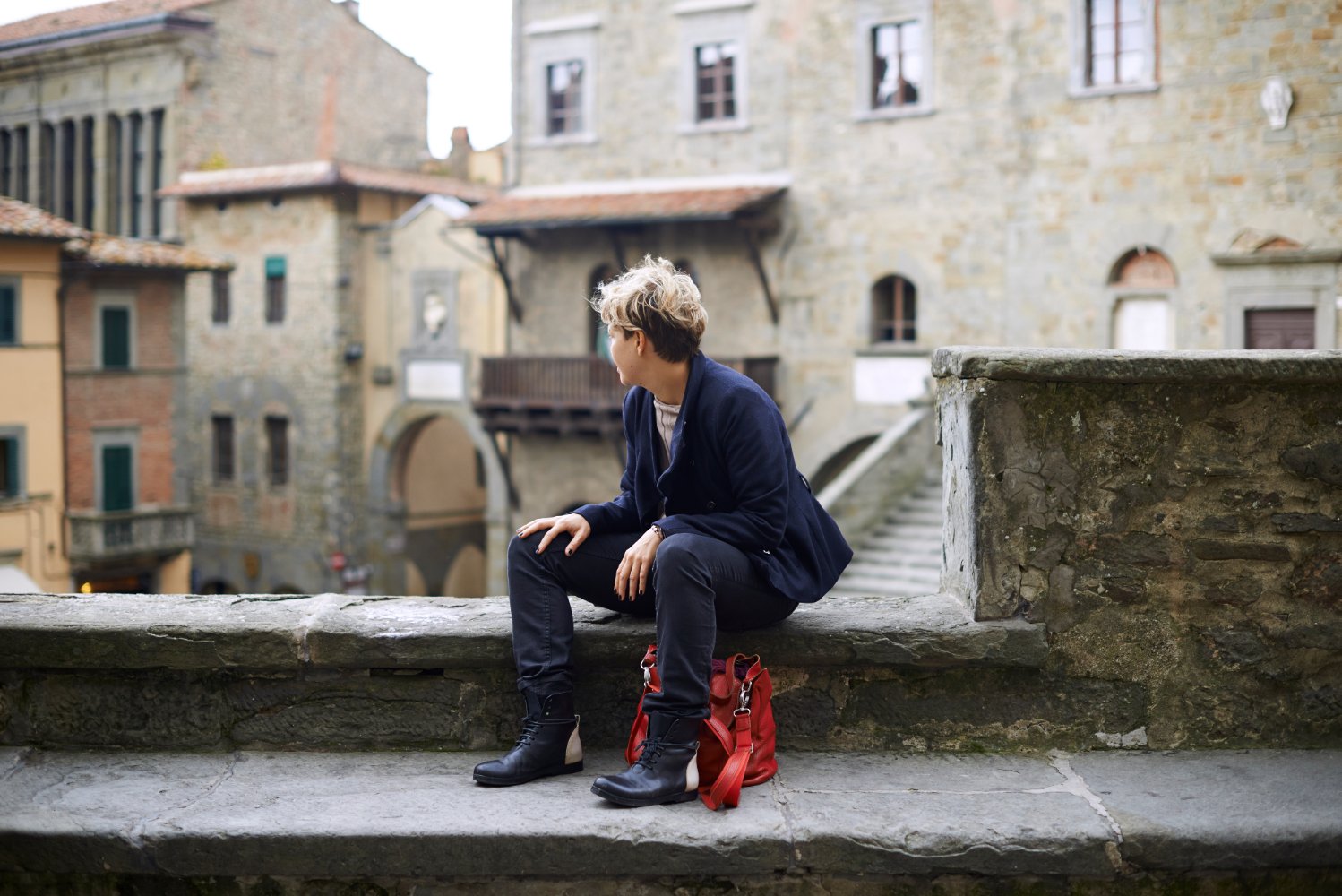 The Tuscan Landscape: timeless, mythic quality
To anyone who has ever said that on facebook there is nothing of value, I share with you this
reflection on the Tuscan landscape
that I received by facebook email from a fan of Tuscany Arts. (One of the perks of this job is meeting - on facebook or live - some very smart people who love art - did you read
Roy's reflection
on visiting Piero della Francesca's fresco in Borgo?) This reader is responding to the little stop-motion movie I posted earlier this week called "
A drive in Tuscany
", in which I admired the landscape in
Maremma
that continues to amaze and please me. I was a little afraid of his reaction to my "film" because the person in question (who agreed to share his thoughts but wishes to remain anonymous) recently repatriated to a small town in Tuscany after years in the Hollywood film industry. So here's the movie for you to watch, and below is an elegy to the Tuscan Landscape that I could never have written so eloquently.
It makes me want to sit down and slowly contemplate the rolling hills
, maybe on a foggy day, just to breathe in the history and aura of the place.[youtube]http://www.youtube.com/watch?v=nBDFcM5jkaA[/youtube] Dear Alexandra, I like your movie and feel like there is a bigger concept here that means there is value to traveling through Tuscan space with a camera. I believe that
the Tuscan landscape has a mythic, timeless quality about it that speaks to the human soul
. There is something about the lay of the land that is odd, about the structure of the natural environment that is both
strangely pleasing and dream-like
... And I don't think it's just because I grew up here: it's something about the attitude of the people, especially of the poor farmers who, over the centuries, lived under the dictates of landowners... We should observe and record the Tuscan landscape because
in the
actual shape of the material world of Tuscany there's a record of a human life
and actions. It took millennia for the souls that lived these meadows to shape the slopes and beat the paths. Many picturesque, and seemingly innocent hills are pure invention in Tuscany, and literally hide the past: some contain necropoli or were designed to offer respite as man-made shields against the invading hordes that roamed these roads and riverbanks in the past. In the hills of Tuscany there is also
evidence of peoples' response to centuries of exploitation
and domination. The physical landscape documents the personal rejection of - and total submission to - the mandates of feudalism. We still see how boundaries were articulated in oaks, pathways in cypress, and contemplative spaces created as pine groves laid out in ancient - pre roman, pre greek - times... We can participate in this space and feel its ancient roots, see the same beauty now that the Etruscans saw -- maybe with fewer hydro poles and paved roads, but it's still the same Tuscan Landscape. -- D.
You might also be interested in