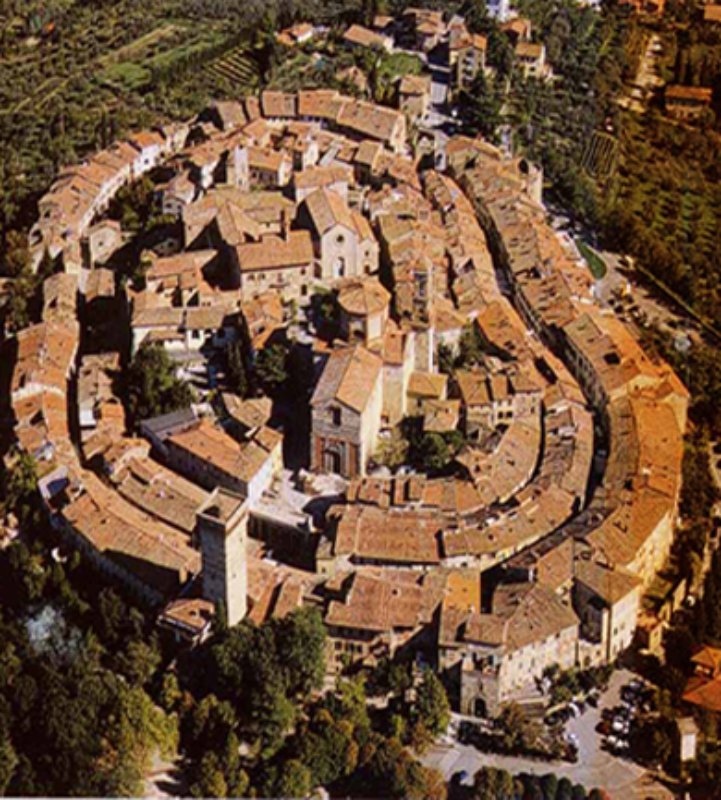 The treasures of Valdichiana
Monte Savino, Gargonza and Lucignano: three historical and architectural jewels
Place: Monte San Savino, Gargonza, Lucignano
When to go and the distance of the journey: Weekends, 17 km
How to get there: Car and motorcycle


Description
The Valdichiana is an alluvial valley located in central Italy and extends over the provinces of Arezzo and Siena. This itinerary relates solely to the areas in Arezzo, where three important historical and architectural treasures are found in Monte San Savino, Gargonza and Lusignano. In Monte San Savino, a worthwhile visit will include a trip to the Palazzo Comunale, the Loggia dei Mercati and the hanging garden, located on a road which cuts through the town. A visit to the Cassero, which houses the civic museum and a beautiful display of ceramics, is also recommended.

Not far from there, visitors can find the Gargonza. Immersed in a thick forest, the tower, the main door and the small square make up the ancient thirteenth-century centre. The Pieve, dedicated to Saints Tiburzio and Susanna, also looks onto the small piazza of the Gargonza. The Lucignano residence is very unique, at least in central Italy. The town has an elliptical shape, as it is made up of several circular roads that are all connected through very narrow streets, which all meet in the central square, where the San Francesco Church and the Collegiata are also located.


Not to miss
At Lucignano, next to the San Francesco Church, there is a small museum (paid entry; closed on Mondays) where visitors can find a stunning relic, made of solid gold and set in precious stones, in the shape of a tree. It is called the 'Albero di Lucignano' or the 'Albero dell'Amore'. Here you can also admire masterpieces by Luca Signorelli and Bartolo di Fredi. As for the Albero dell'Amore, legends on it have been passed down from generation to generation for centuries. The first states that brides and grooms that put wedding flowers at the relic's base, will enjoy much happiness. The second legend advises older couples to look often at the tree as it has aphrodisiac powers.


Where to stay
Stay at the Gargonza Castle, and enjoy its small Borgo, tower, medieval walls and Roman Pieve from the 8th century. It is located in the hills which dominate the Valdichiana, surrounded by forest and wildlife. Situated between Arezzo and Siena, it offers a variety of apartments and rooms (which include breakfast), meeting rooms and a beauty spa. What's more, legend has it that Dante Alighieri stayed in this small village.

Information and helpful hints
To arrive by car from Florence, take the A1 highway and exit at Monte San Savino. If you are arriving from the south, you can also exit at Valdichiana.


To find out more visit
www.arezzoweb.it
http://it.wikipedia.org/wiki/Val_di_Chiana
www.gargonza.it
Special Events

From June 27 to July 1, the 'Open event 2007' festival will be held in Monte San Savino. The festival is a retrospective of music, art, theatre, literature, philosophy and poetry by the world's most famous artists, but also by young emerging talents.
Source: Intoscana.it
You might also be interested in