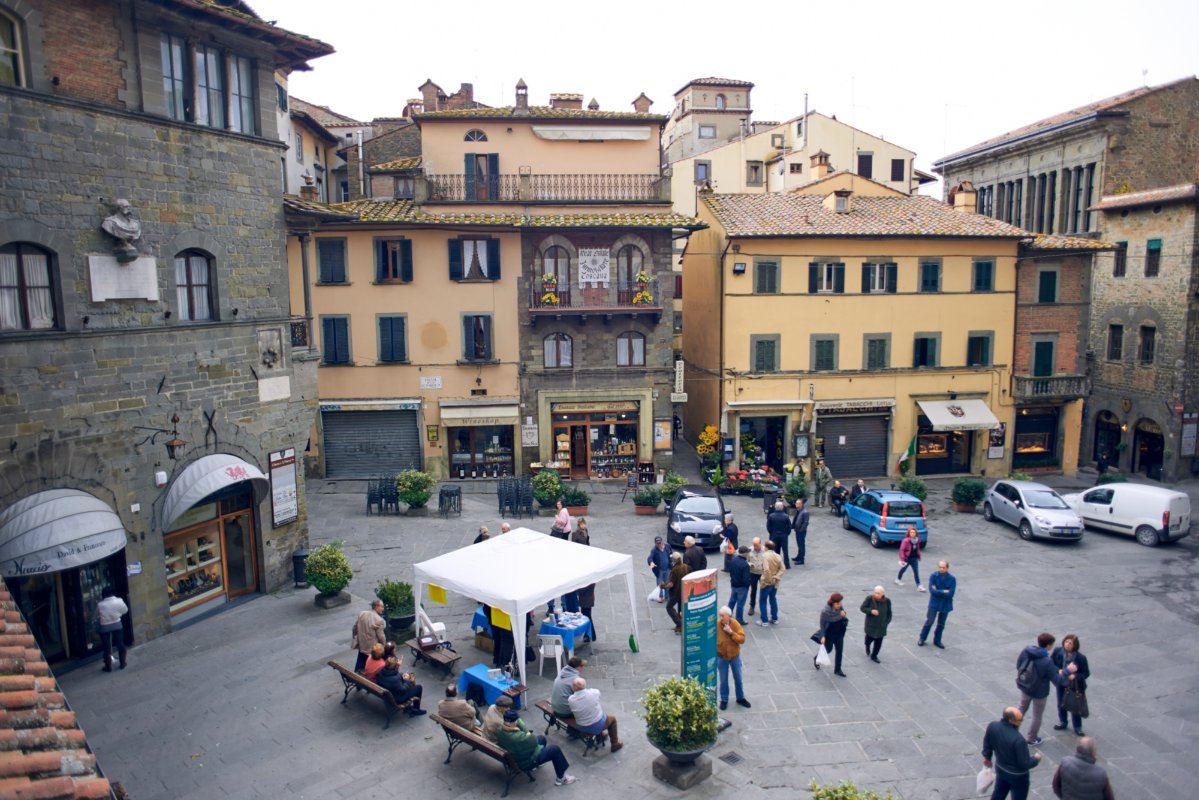 Photo ©
We Make Them Wonder
The Towns Under the Tuscan Sun
Nature and history of Cortona
"Under the Tuscan Sun", by the American writer Frances Mayes, is a bestseller, one of the most popular books in America, which made Tuscany and particularly Cortona into an international destination once and for all.
Audrey Wells directed the film with the same name, conveying all of the calmness and spirituality of the town and its countryside to viewers. The lifestyle that the film communicates can also be seen in the old streets of Cortona, where medieval palaces stand beside artisan workshops and tiny trattorias serving up typical Tuscan food.

The beauty of the town also inspired Mario Monicelli, who filmed "Il fu Mattia Pascal" here, based on the book by Luigi Pirandello. Some scenes from the movie "Certified Copy" were filmed in Cortona, in which the medieval streets, piazza della Repubblica with its town hall, were frequented by Juliette Binoche with opera singer William Shimell, the star of the film.
You might also be interested in