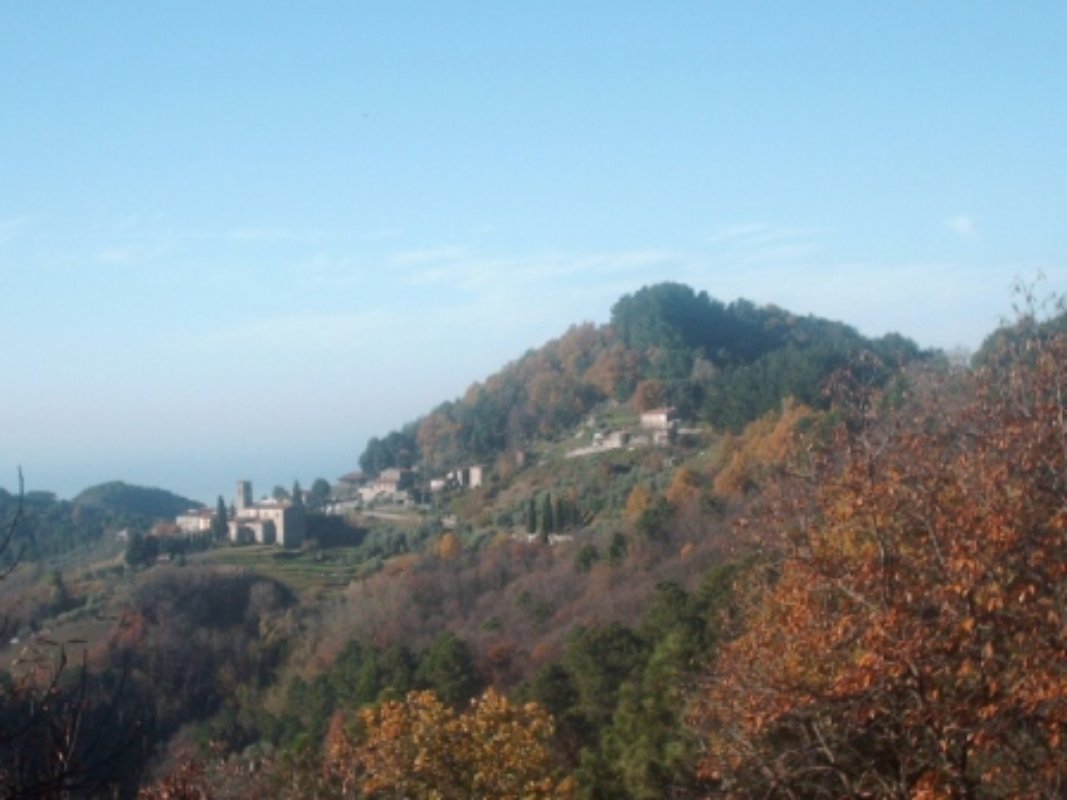 The towns of the high Freddana Valley
Lovely hamlets are nestled alongside the river
In the hills overlooking the Freddana River valley, you'll find towns like Orbicciano, Fibbiano and Gombitelli. These characteristic hamlets are certainly worth visiting. Visitors will enjoy scenic bike rides or walks along the old mule-track trails which have recently been re-ordered by the CAI of Lucca.

One noteworthy trail departs from Pioppetti; it is situated on the Via Provinciale Camaiore - Lucca about 2 km after the Montemagno pass. It descends along the provincial road in the direction of Lucca, continuing for about 3 km until the Orbicciano - Fibbiano junction. The road ascends steeply until you get to another fork; continue toward Orbicciano enjoying the trail's panoramic view; you will reach the village of Fibbiano (8 kilometers; 451 m. above sea level).

Once you reach the top of this lovely village, go past the cemetery and continue upwards. At the first crossroads keep left and shortly afterwards you should get off this dirt road; you'll see a trail marked by red and white markings that veer to the left. After a short stretch, you'll reach a crossroads with arrows indicating (Lucese - Montemagno) (Km 9.5), go towards Montemagno, descending steeply to the left. Following the red and white markings, cross the paved road; you'll then find a fairly easy scenic trail. Soon, you'll reach the paved road that leads to the town of Gombitelli.

Gombitelli is another characteristic village in the municipality of Camaiore. It was well known in the past for manufacturing iron. Once you reach the end of the town, descend for a few hundred meters and curve toward the left, where you'll find a clearing with a small chapel. Follow the visible red signs until you reach a crossroads. Turn right onto the dirt road that slopes down into the forest; the path will eventually become paved and it will take you to Montemagno. When you reach a characteristic secular oak, take the road that steeply leads left into the village, turn right and you'll find a noteworthy marble tabernacle. If you descend toward the left, you'll reach the town of Panicale, on the road from Monte Pitoro.
 
You might also be interested in