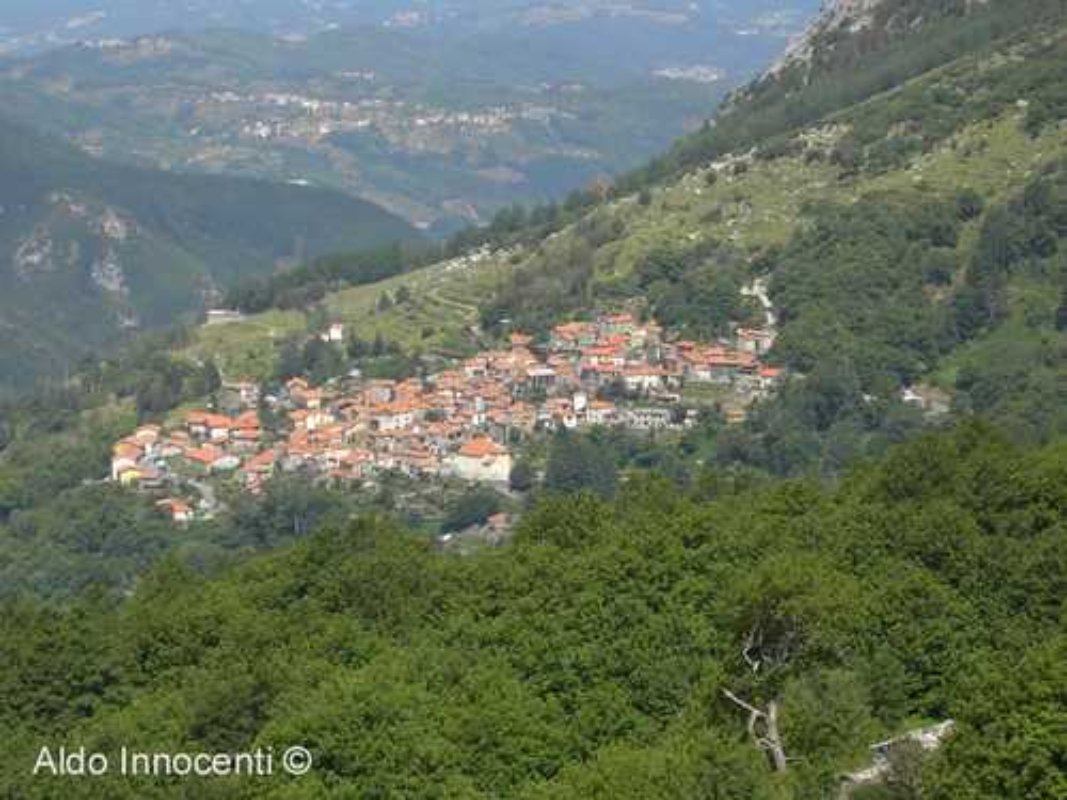 The town of Vinca
Vinca is a stone's throw from Fivizzano
The sunny village of Vinca (808m) sits beneath the south-west east slopes of M. Pizzo d'Uccello, surrounded by the mountains of Pizzo d'Uccello, Grondilice and Sagro, amidst the ridges, peaks, pastures and woods in this splendid corner of the Apuane Alps. As we walk through the little mountain village of Vinca, we find out about its history and traditions, its sheep-farming, marble, chestnut woods, the famous Vinca bread, and the terrible massacre which happened during the Second World War. At the edge of the village we go through chestnut woods which in the past were key to the local economy; then we take paths through raspberries, juniper and white limestone, to arrive at the Garnerone Refuge (1260m). From here, we cross a new fir forest and come to the Foce Rasori, with a splendid view down to the coast at Massa and Carrara. After a picnic lunch we return across the high pastures, going up to the Giovo Pass (1500m) with a view across the Serenaia Valley, then descend to Vinca.
You might also be interested in
Lunigiana
Lunigiana is a historical region located in both Tuscany and Liguria, between the Spezia and Massa-Carrara provinces. It owns its name to the city of Luni, an ancient Etruscan city, and then Roman colony in 177 BC. ...
Scopri Lunigianakeyboard_backspace