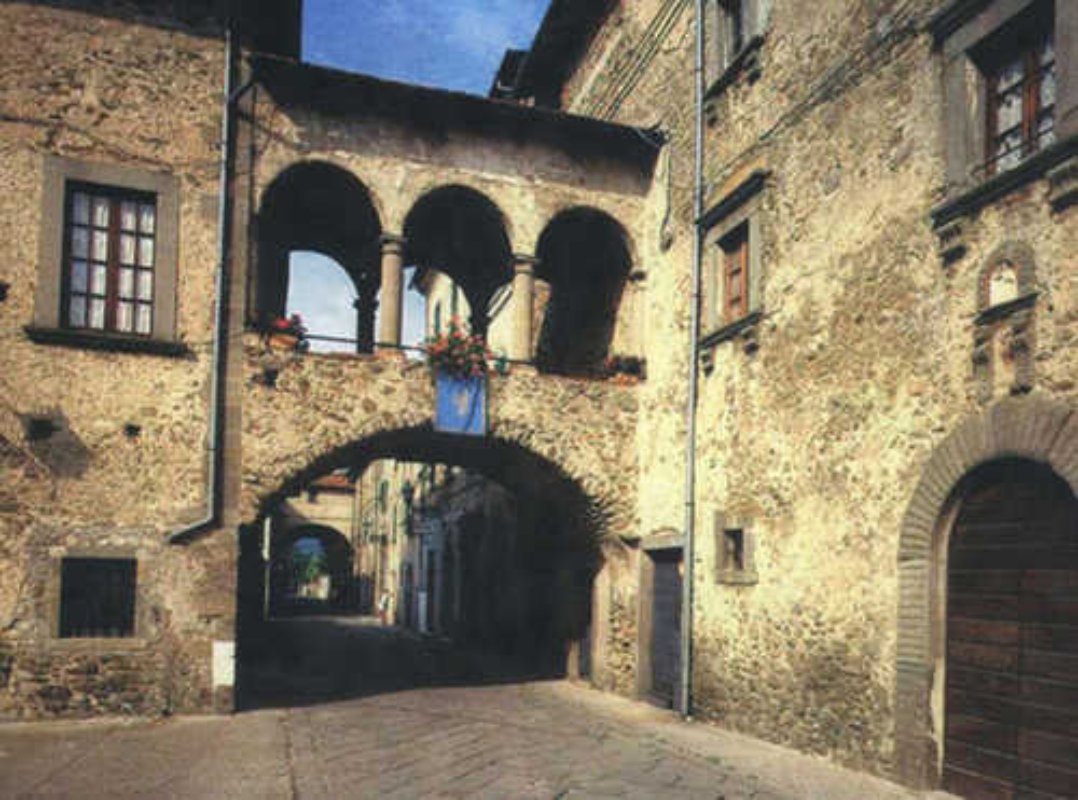 The Town of Filetto
Located in the municipality of Villafranca in Lunigiana
The origins of the walled town of Filetto date back to the Byzantine era. The fortifications were used as a defense against the Longobards in the 6th and 7th centuries. The defensive system was based on the "limes", the castra of Filetto and Filattiera. Indeed, they have the same name and the same origins—from the Greek term "filakterion" meaning a strengthened, fortified place. Filetto was made part of the feud of Malgrate in 1352, and, in 1641, it was sold to the Camera Reale of Milan and then to the Ariberti of Cremona.

Through two monumental doors, visitors enter the walled town. The square, called the Piazza di Sopra, has a quadrilateral shape and was defended by four cylindrical towers, one of which still stands today. The first nucleus was then transformed into a fortified residence, which underwent repeated works until the 17th century.

In the other town square, there are the church of Saints Filippo and Giacomo and the Palazzo of the Marquis Ariberti, an impressive 17th-century building connected to the church by two elegant aerial passages. On the other side of the square, there is the Convent of the Frati Ospitalieri, a vast complex from the 17th century with a beautiful internal cloister, which was partly destroyed and rebuilt.Just outside the southern door, there is the Oratory of St. Genesio from the 16th century, located in the mysterious woodlands of Filetto, where numerous statute-stele have been recovered.

In August, Filetto hosts a Medieval Market during which the town turns back the clock and celebrates with medieval decorations, jugglers, minstrels, acrobats and traditional objects made local craftsmanship in iron, wood and stone.


You might also be interested in
Lunigiana
Lunigiana is a historical region located in both Tuscany and Liguria, between the Spezia and Massa-Carrara provinces. It owns its name to the city of Luni, an ancient Etruscan city, and then Roman colony in 177 BC. ...
Scopri Lunigianakeyboard_backspace