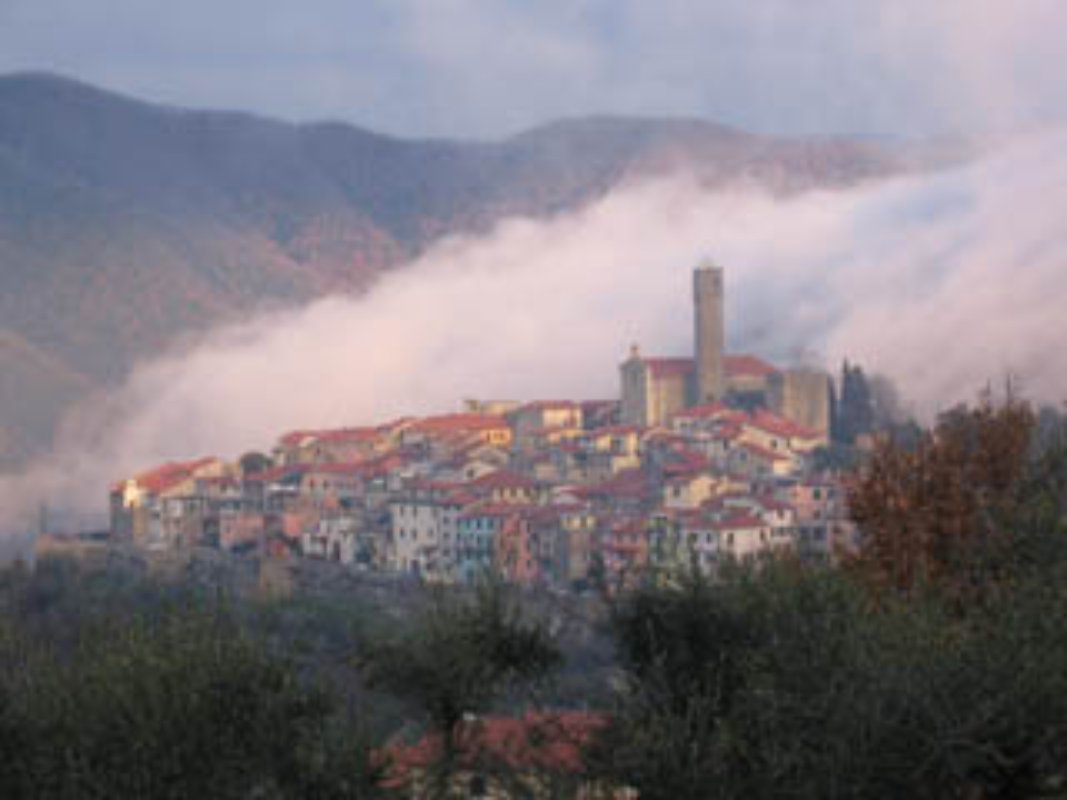 The Town of Caprigliola
Located in the municipality of Aulla
Caprigliola rises on a spur on the Magra valley, dominating the roads that lead up to Pontremoli and down to the harbors of Luni and Bocca di Magra. The first historical document that refers to the town of Caprigliola, called "castrum Caprigliola", dates back to the 12th century. In 1185, Caprigliola was relinquished as a feud from Emperor Frederick I to Pietro Bishop of Luni and his successors. At the time, Caprigliola was already the summer residence of the Bishops of Luni. There remain only traces of the castle's fortified walls and its elegant cylindrical tower, which can still be seen today. The Episcopalian complex is located on the higher part of the hill, adjacent to the imposing structure of the 18th-century church of San Nicolò.

In 1401, Caprigliola, Albiano and Stadano decided to concede to the Republic of Florence. In 1556, under Cosimo dei Medici, massive fortified walls were built around the town, confirming its strategic role. The walled town is well preserved today. Caprigliola was erected along the Via Francigena, under a dangerous point that gives access to the right bank of the Magra River.


You might also be interested in
Lunigiana
At the far end of Tuscany, the Lunigiana is a historic area located between Liguria and Tuscany, between the La Spezia and Massa-Carrara provinces, on the border with Garfagnana. ...
Scopri Lunigianakeyboard_backspace